Dating a Ferrari 296 GTS in Italy, Experiencing the New Paradigm of Super Vehicles
The opportunity to try out an open-roofed Ferrari in its home country is worth missing. After chatting and undergoing unification with him. Two words were uncovered: radical and innovation-laden. Changing the paradigm that supercars should always refer to large engine cubications and engine configurations up to 12 cylinders. But with the times, regulations and electrification trends. The manufacturer racked his brains, formulating to produce the best, yet compact-engined cars. And so, came the Ferrari 296 GTS as an answer.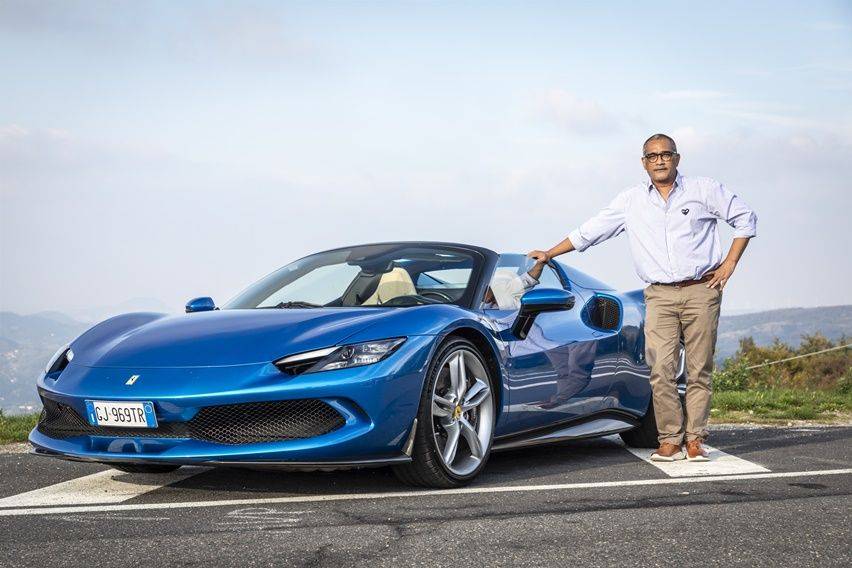 Just so you know, GTS is an acronym for Gran Turismo Spider. Above the frame sits a 3-liter engine plus induction turbo, configured with the latest V6, 120 degrees. It seems small, but make no mistake. The power released is more violent than the conventional Ferrari model, the 812 Superfast (800 PS and 718 Nm). Let's compare it with the data below.
Engine V6 – 120° turbo dry sump
Overall displacement 2,992 cm3
Compression ratio 9.4:1
High voltage battery capacity 7.45 kWh
Bore and stroke 88 mm x 82 mm
Max. power output ICE* 663 PS
Max. power output hybrid system 830 PS at 8.000 rpm
Max. torque 740 Nm at 6,250 rpm
Max. revs 8,500 rpm

It can be seen that, in hybrid mode, the 296 GTS is able to put out a total power of 830 PS. According to Maranello, it provides a level of performance that was previously unthinkable, innovative, unique and exhilarating. It's not just about a strong pacemaker, it's capable of beating beyond 812 Superfast. But Ferrari wants to underscore the tradition and transformation of Maranello's latest eco-friendly engine. CO2 output based on WLTP, is only 149 g/km.
during testing in Italy. There are at least five things that are the basic factors in providing driving pleasure:

1. Lateral. The 296 GTS provides good steering circumference response. Communication between the steering wheel and the tires is perfectly intertwined. This certainly supports fun handling.

2. Longitudinal: The V6 – 120° turbo dry engine provides agile acceleration. Just imagine, shiny from 0-100 km / h is only 2.9 seconds.

3. Gear Shifting. The shifting time feels very fast. The sensation of surfing is even more delicious through the coherence of gears with the movement of teeth.

4. Braking. Braking 296 GTS is very optimal. To sigh the rate from 200-0 km/h is only about 107 meters. The stopping distance on dry roads is significantly shortened by the ABS EVO system. It also includes integration with 6w-CDS sensors. Ensuring that the braking force is more stable when invited to shoot tight.

5. Sound. The roar of the engine when the RPM is high is also round. No less than the naturally aspirated model.
Then interestingly, it can be used in eDrive mode. The car can reach speeds of up to 135 km / h without the use of ICE. Then it can cover a distance of 25 km. Enjin will support electric motors when you need more driving performance. The transition between electric and hybrid driving modes is set very smoothly. None other than to guarantee smooth and constant acceleration. As well as providing manpower as early as possible. For complete test drive results, presented in another article.