PT Astra Honda Motor officially launched the ADV 160 last June. This adventurous-style scooter gets a model update compared to the ADV 150. Although not so obvious, the difference between the two models can actually be seen from the design of the body lines. When looking at the body cover, all those installed are new components except for the headlamp, stoplamp, and turn signal.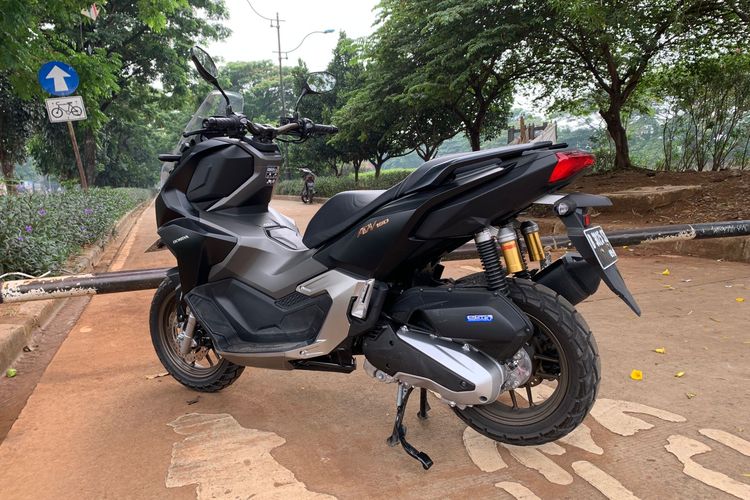 Changes in the body and frame also made the footrest area change, now the size has become wider and lying down so that it can be more comfortable. Likewise with the rear braces, although the design is similar, it turns out that the components are new to the new frame on the motor. As is known, now the ADV 160 uses the exact same model as the Honda PCX 160.

This change makes a difference to the position of the engine mounting, where previously it was at the bottom it was now moved to the top following the new engine. Because there is no longer a transverse frame at the bottom of the trunk. Now, the luggage area behind the seat has increased its capacity by 2 liters from the previous 28 liters to 30 liters. As for the gas tank, from the beginning of 8 liters, it turned out that there was an increase of 0.1 liters so that it became 8.1 liters.

The change in the new frame design of the ADV 160 also made its weight drop by 760 grams from the ADV 150. For the steering handlebars, the change is that the height of the raiser is made shorter according to its now lower riding position. As for the windshield, it is now made higher and there is an additional air circulation hole. This Widshield also still has a high-low setting that can be set manually.