Trinity released the latest generation of Uranus with the identity 'RS' behind it. This brand-new electric scooter from the German electric mobility startup is rapidly gaining popularity. That's thanks to low running costs, almost no maintenance, and government incentives for zero-emissions vehicles. However, when it comes to visuals, the Uranus RS has a similar form to the Keeway Shiny 150 which has just been sold in Indonesia.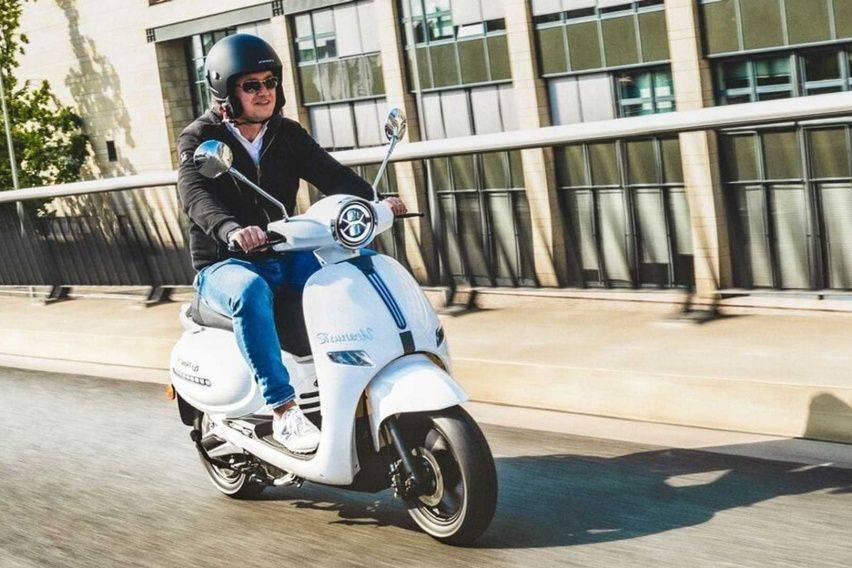 The Trinity brand may still be a fairly foreign motorcycle brand name in the global market. However, this German brand has developed high-quality two-wheeled products. The presence of Uranus RS is proof of their seriousness in welcoming future vehicles.
Actually this model is the result of the development of the previous generation of Uranus. It is a pure electric powered scooter. While significantly more expensive than traditional internal combustion scooters, the Uranus RS is proof that the technology around electric powertrains is constantly improving, and becoming more accessible to a wider audience.
The Uranus RS Trinity is powered by a brushless DC electric motor with a peak power output of 11 kW. He is capable of reaching a top speed of 110 km/h, or 68 miles per hour in Sport mode. Arguably much faster than any other electric scooter on the market.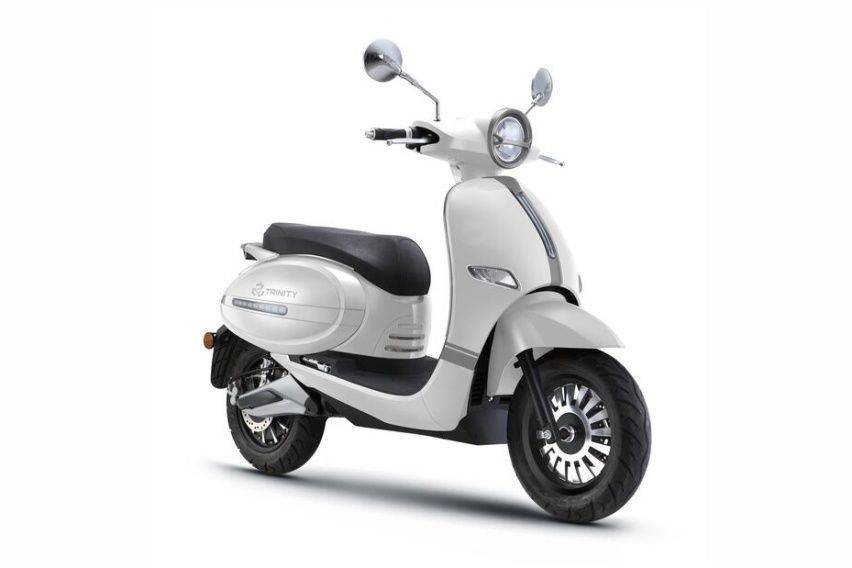 The electric scooter is equipped with two 72V/32Ah lithium batteries. Making it able to travel as far as 60 miles or the equivalent of 96 km on a fully charged battery. In addition, the ECU has been programmed to optimize battery performance depending on the driving style, to ensure maximum battery life. Despite its relatively high top speed, the Trinity Uranus RS is categorized as an A1 electric scooter, and can be ridden by anyone who holds a driver's license with the B196 extension.

To offer and even more comfortable driving experience, the Uranus RS comes with three driving modes. Each one is limited to the highest speed. For city trips, Eco mode limits the top speed to 55 km/h. When heading out of town with Standard mode, the speed is limited to 80 km/hour. And the highest Sport mode can reach 110 km / h.
Apart from offering performance, another interesting part is in terms of visuals. It has a vintage scooter design but is wrapped in a modern style. There is nothing strange about that part, only the body design is similar to the Keeway Shiny 150, which was recently launched at the IIMS Hybrid 2022 exhibition. Apart from that, unlike the Keeway, the Uranus RS relies on pure electric power.
You could say they both look identical. Prioritize modern retro design. Body panels in some parts slightly oval. The fascia is round in structure. The front shield is made a little futuristic with the embedding of angled DRL lights that blend with the turn signal. The middle is filled with a front tie, like Italian and French scooters. Chrome tones on a black background. Create the main lighting using LED technology with a round cover. At the bottom there is a wide fender, adjusting the overall style.

The middle body panel is no less interesting than the front. It looks like an egg and sits with Side LED Light (left and right), just like the Keeway Shiny 150. It has a flat deck and is quite spacious. Overall, they are very similar. However, until now there has been no information regarding copyright infringement from the two companies.

In Germany, the Uranus RS will be available from May 2022. As an introductory price of 5,888 Euros (Rp 91 million). Then the official price rose to 6,388 Euros, or Rp. 98 million after the introduction period. There is currently no word on whether the Uranus RS will be sold outside Germany or not.