Hyundai Motors Indonesia announces its collaboration with Naver Z's Metaverse Zepeto platform. This collaboration presents a virtual test-drive arena for Creta. This partnership aims to introduce its flagship model, especially to the younger generation. In addition, it also offers a reward program for customers who participate in the production of the film My Creta at Zepeto from March 30 to April 13, 2022.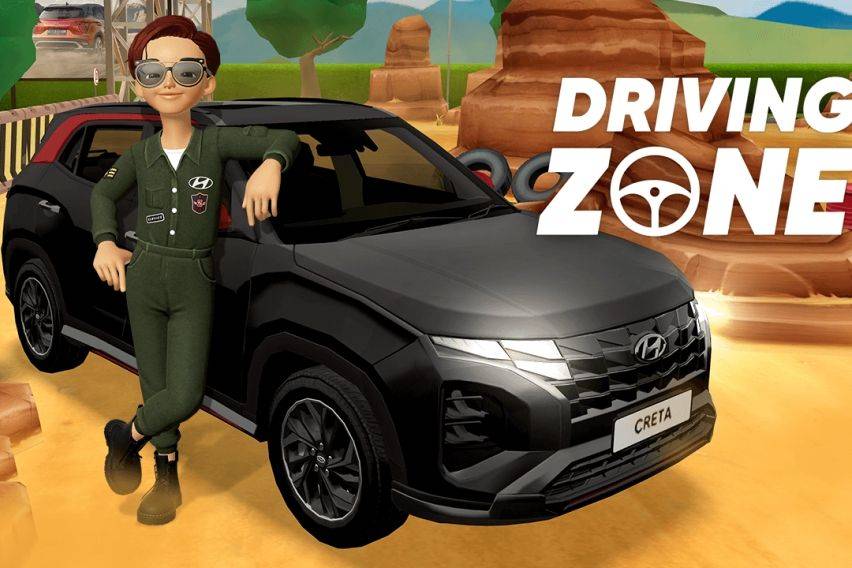 Metaverse is a combined term from Meta, which means virtual and transcends boundaries, and Universe has a meaning related to the real world, and refers to a mixture of reality, namely the interaction between virtual and reality. Zepeto is a platform that allows users to communicate with their friends in a virtual space. Users can also enjoy various activities including interacting with each other, shopping, and even engaging in discussions through avatars that express their respective interests. Globally, Hyundai is the first automotive brand to adopt vehicles in a virtual platform to provide an interactive experience for its customers.
Through this platform, customers can access the world of Driving Zone & Downtown (Future) and explore virtual spaces freely and enjoy a virtual test-drive of the Hyundai Creta. Consumers can also capture images of their avatars using the Hyundai Creta photo booth. In addition, there is also a virtual My Own Creta experience as part of the video booth, which gives Zepeto users the experience to choose their own style. My Own Creta is a service that gives customers the freedom to choose Creta features according to their individual needs and preferences.
For Hyundai, the presence of the Metaverse platform can provide a new experience for the younger generation. There they can do a virtual test drive of Creta. Not only that, his party also offers special rewards for customers who take part in the My Creta film production competition using a virtual photo & video booth which will be held from March 30 to April 13, 2022.

Creta has a choice of 10 feature packages, 10 exterior colors, 2 (two) interior colors, and 3 (three) types of Radiator Grille or Daytime Running Light. All of these options can result in at least 9,000 Creta combinations, so customers can have the car that best fits their personality.
SungJong Ha, President Director of PT Hyundai Motors Indonesia said, "Hyundai has become a game-changer in the Indonesian automotive industry, even more than as a provider of products and services. "Hyundai provides an enjoyable driving experience to all generations including the younger generation, which will be one of our main focuses going forward. We want them to feel the same passion as Hyundai, not only as an automotive brand, but also to be a part of their lives in the digital world. This is also in line with Hyundai's global strategy to become a strong brand both in terms of vehicles and technology," he explained.
Hyundai Indonesia also gave an award for the best Creta film in the Zepeto world. During this period, users have the opportunity to win rewards by making My Own Creta films at the Hyundai booth and uploading them on the Zepeto platform with the hashtags #ZEPETOXCRETA #MyCRETAChallenge, #CRETA, #HyundaiIndonesia. The winner in this competition is entitled to 35 Zem (for 10 people)* for the first winner and 10,000 Coins (for 50 people)* for the second winner.

Furthermore, Hyundai is also committed to providing complete services to Hyundai Creta customers through after-sales and sales programs, which include:
1. Basic Warranty for 3+1 years or 100,000 KM (whichever comes first).
2. Free maintenance services for 5 years or 75,000 KM (whichever comes first).
3. Free spare parts for periodic maintenance for 3+1 years or 60,000 KM (whichever comes first).
4. Free 24 hours Roadside Assistance (via Hyundai Call Center at 0-800-1-878878).
5. Availability of Hyundai Genuine Accessories.
6. Option to extend warranty when purchasing Creta via the Click to Buy platform.

Hyundai also offers an attractive program, namely the Hyundai Owner Assurance Program, for the purchase of a Hyundai Creta, which includes:
1. Resale Value Guarantee*, this program guarantees the resale value of Creta by 70 percent if you want to exchange CRETA for a new Hyundai car within the first 3 years of ownership.
2. New CRETA Replacement Guarantee*, namely the replacement of a new car with the same type, color, and specifications if the vehicle is damaged more than 75 percent within one year after the handover. (BGX/RS)