Mitsubishi lost another model marketed in Indonesia. Eclipse Cross is officially discontinued as of March 2022. His name has also disappeared from the sales list on the company's official website. Even though the Eclipse Cross is an attractive SUV figure. Cool design using the latest Dynamic Shield language. Many advanced features in it and use a powerful turbo engine.
If you're still interested in Eclipse Cross, try the lyrics to a used unit. Age is still relatively young, the earliest release was in 2019. Three years generally in good condition and low mileage. Moreover, this SUV is not a working horse. But remember, the search will not be easy because the sales are not selling well. It could be that not many users want to take it off because they really enjoy the various advantages they have.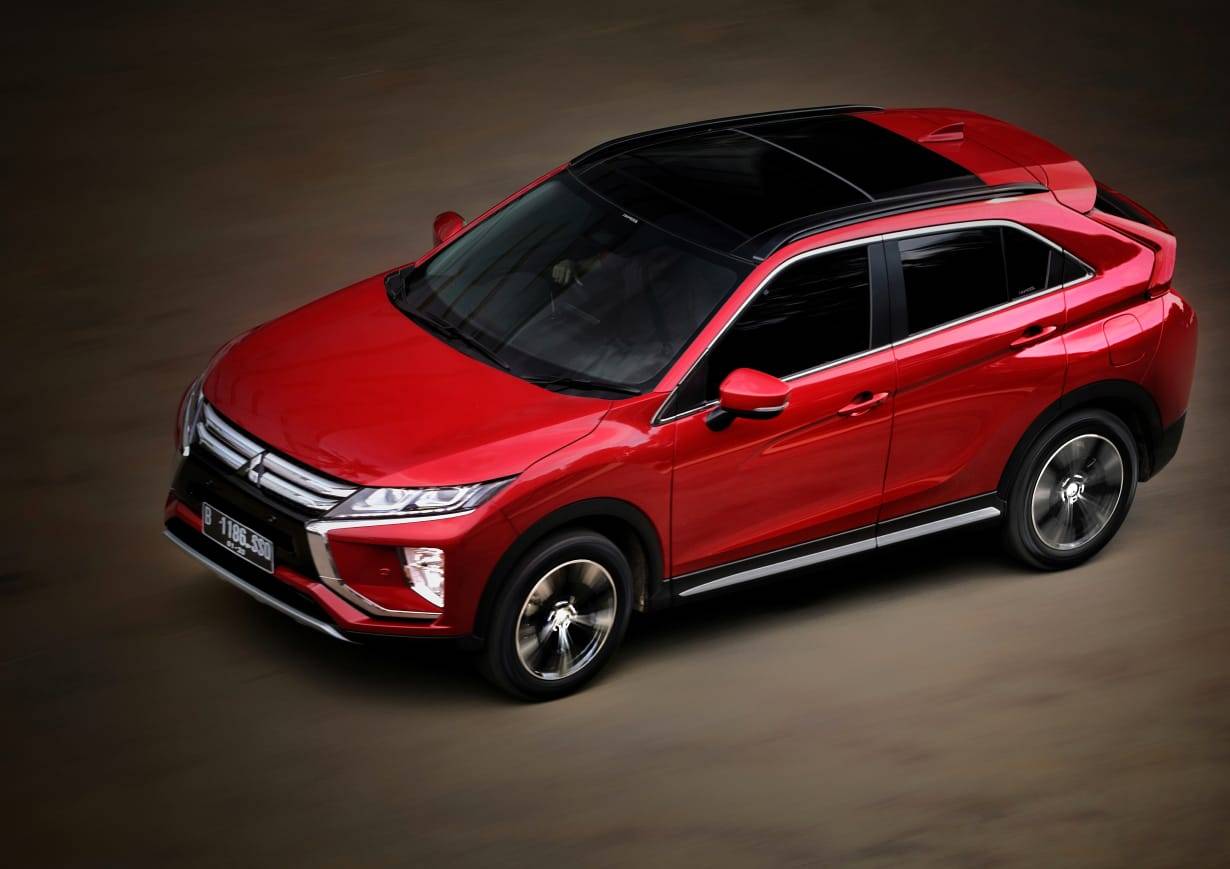 Mitsubishi Eclipse Cross


The set of prices listed on the marketplace for buying and selling used cars has fallen quite dramatically. Initial models released in 2019 ranged from Rp. 385 - Rp. 400 million. Quite large depreciated. Compared to when it was launched three years ago, it was priced at IDR 478 million. The latest price last year reached Rp.493.75 million. Of course second hand units are very attractive. Especially if you get it in a very fit condition and a friendly price.
Eclipse Cross has a lot of charm. Starting from the design, which is distinctive and unique. The outer design is the main attraction, although this is objective. His posture at a glance looks like the Outlander Sport but wears the Dynamic Shield face typical of Xpander. The stern can be said to be its own characteristic, some like it and some don't. Designed in a unique style through unusual taillamp placement. The dimensions are also right for the segment.
The interior feels classy and full of modern values. For example, there is a Touchpad Controller on the center console. Functions like a laptop touchpad for managing various infotainment functions. Then driving information can be easily monitored via the Head-Up Display (HUD). Reflects panel meter data on the windshield, so the driver can focus more on the road without having to glance at the indicator cluster.

Other advanced features are also available, characterizing SUVs of IDR 500 million and above. The lighting is an LED projector that has Automatic High Beam (AHB) technology. It can automatically change the high beam to the near light when it detects another vehicle from the opposite direction. Then there is a panoramic sunroof. Can create the impression of spacious and luxurious.
The Eclipse Cross carries a 4B40 4-cylinder 1.5-liter turbo engine. The power output is 163 PS at 5,500 rpm and 250 Nm of torque at 1,800-4,500 rpm. Engine output is sent to the front wheels via a virtual 8-speed CVT transmission. The power record on paper is not as big as its main competitor, namely the Honda HR-V turbo. But that does not mean inferior.

One that is also superior, the driving character. This is a Mitsubishi product that has a very thick sport DNA. If you like driving yourself, it's definitely the right choice. It can be considered as one of the SUVs with the most exciting driving in its segment.

Safety guarantee is very adequate. As standard, there are 7 airbags, ABS + EBD + BA, Active Yaw Control (AYC) and Active Stability & Traction Control (ASTC). Both maintain the stability of the car in various conditions. If that's not enough, the Eclipse Cross has an active Forward Collision Mitigation System (FCM), Blind Spot Warning (BSW), Hill Start Assist (HSA), Ultrasonic Misacceleration Mitigation System (UMS), Rear Cross Traffic Alert (RCTA) and Adaptive Cruise Control. . It is natural to be rewarded with five stars in the ASEAN NCAP crash test.
In terms of completeness of features, performance and design, Eclipse Cross has a tempting offer. So, the used condition is certainly still very worth hunting down. Do not forget to be careful in terms of conditions and papers. cek returns through inspection services and track records at official workshops.