Toyota Fortuner is apparently a fairly best-selling model in Thailand. This makes Toyota Thailand present various variants.
After Legender and GR Sport, they now release commander trim. The difference is, this variant is made in limited quantities only 1,000 units, so it can be considered a special edition.
For the official price, the company costs 1,505,000 baht or the equivalent of Rp. 657 million. There are a number of physical differences compared to the regular model. However, the use of the engine remains the same, based on a 2.4 liter turbo diesel engine. Already famous for being efficient but still powerful.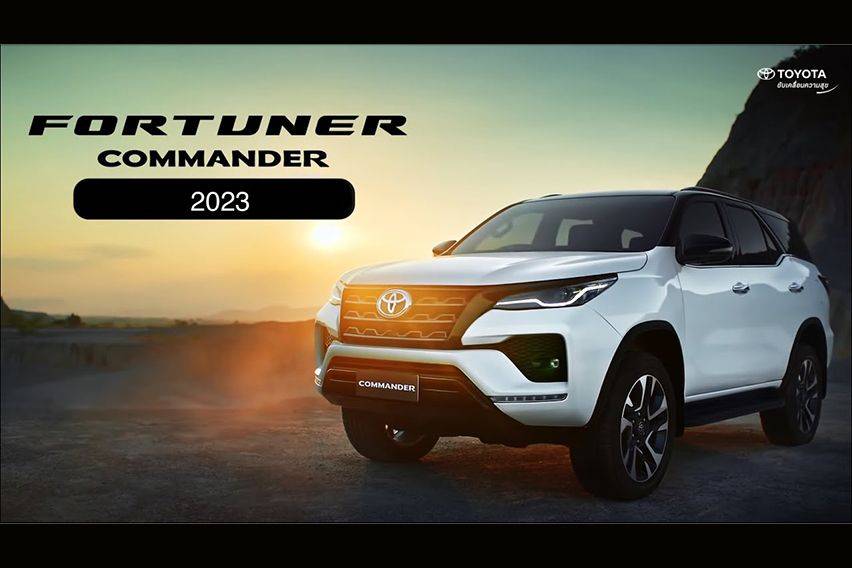 Toyota Fortuner Commander

Fortuner Commander carries a 2.4L engine coded 2GD-FTV VNT (Variable Nozzle Turbocharger). It is capable of producing a maximum power of 149 PS at 3,400 rpm. Then the torque of 408 Nm in the range of 1,600 rpm - 2,000 rpm. The engine is in accordance with exhaust emissions in Thailand, namely the Euro 4 diesel. Next, let's find some physical differences and completeness from the regular variant.
This new vehicle is more directed to the segment of consumers who like medium luxury SUVs. So the Fortuner Commander has a different front and rear bumper decoration from the GR Sport. For example, there are side steps, glossy black tailgate trim with the Fortuner emblem and a black roof. It comes with 20-inch dual tone rims. So also sweeten the look and increase the distance to the ground.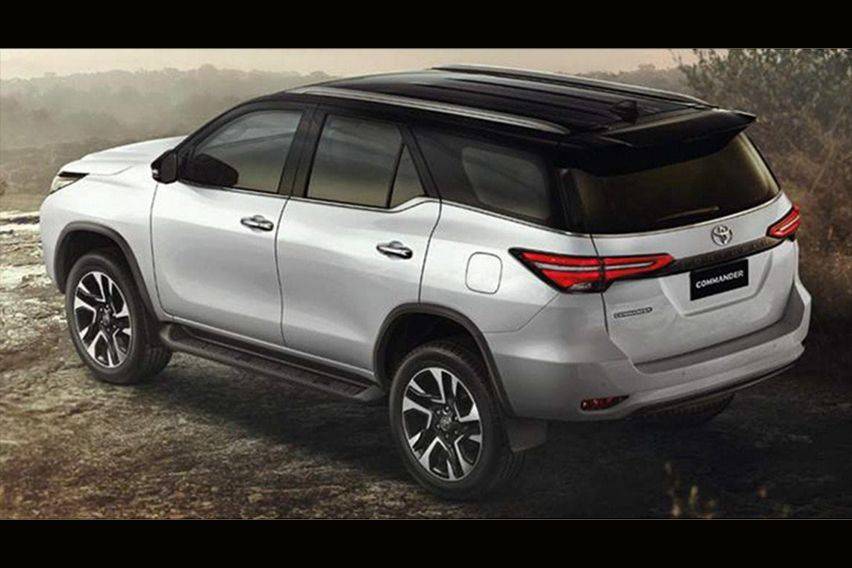 Toyota Fortuner Commander

The cabin is also built differently compared to other trims. Toyota Fortuner Commander uses red thread stitching throughout the seat. Included in the inner door panel. Perhaps the intention is to make a difference from the regular, while emphasizing the feel of luxury. The rest of the interior format does not make you pangling. The position of the steering wheel, meter cluster, head unit and digital AC are still maintained. Is the change just cosmetic?
It turns out that Toyota Motor Thailand provides a different treat for the legs. There are new concoctions in the front and rear suspension. So it supports a comfortable ride. It is said to be able to reduce various vibrations in all road conditions. Fortuner Commander is equipped with Panoramic View Monitor, Rear Cross Traffic Alert and Blind Spot Monitor. The rest is the same from the base trim. Then color choices. In the Land of Siam, the Commander is presented in two body paint options: red black and white pearl black combination.
"Toyota Motor Thailand Co., Ltd. strengthened its leadership in the Pick-Up Passenger Vehicle (PPV) market for 10 consecutive years. Now the company is introducing a special luxury SUV, the Fortuner Commander, which is characterized by an elegant design, along with special modern functionality. Now comes with new suspension tuning for better vibration absorption. Then help improve road smoothness, and increase driving performance with a complete safety system," said the company in an official statement.