For modification enthusiasts, changes to the legs can be the first step to make your favorite car look different. Various aftermarket rim products with various design forms make changing the car to look different easier to do. In early 2022, the HSR Wheel released the latest rim model. Interestingly, this latest rim uses Forged material and is included in the HRN Series product line up.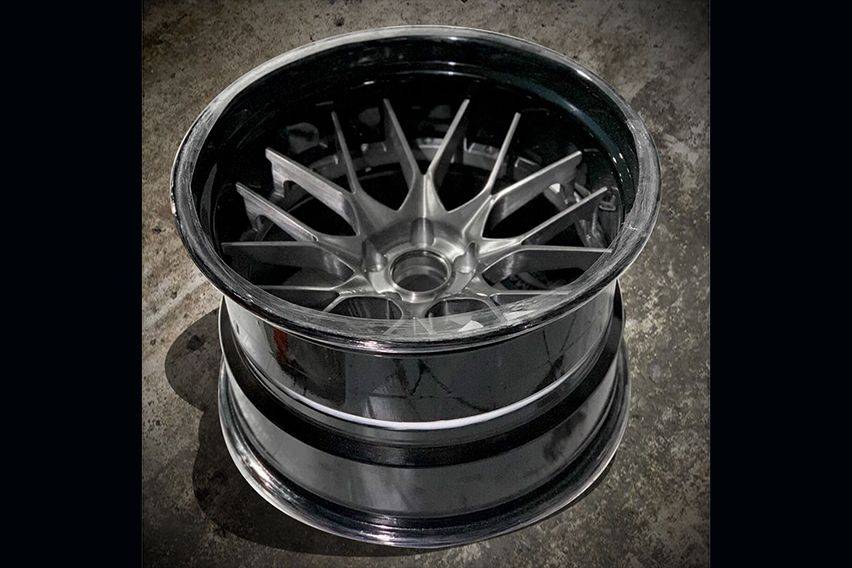 HSR Wheel
By design, the HSR Wheel approaches the design that is timeless and has a relatively light weight. Not to forget, HSR Wheel guarantees the strength of its products even though it offers light weight that can be achieved with forging techniques. The originator of the HRN MH rim concept, Haruns Maharbina, explained that the rim design was inspired by a rim with a classic look thanks to the mesh spoke design displayed.

"Hrn MH is inspired by the same heritage wheels design or classic old rim design such as mesh spokes. But for HRN MH I form by not adding many striking curves so it looks simple and this is very timeless," Haruns said in his statement on Monday (10/1/2022).
The designer also explained the concept on the HRN MH model is a wild idea that was magically transformed by the HSR Wheel R&D team into a work of automotive art. The spoke mesh model on HRN MH is formed deep concave or curved so that the rim offset is minus. Additional outer lips are formed wide, then this rim increasingly appear aggressive but by not leaving its 'classic' style.

"HRN MH from HSR Forged is a very emotional product, because this rim reflects the character I want. Spoke Mesh is made deep concave (curved) indicates the offset of this rim that is minus, plus wide outer lips, of course the specifications look aggressive by not leaving the 'classic' style, but also modern, "said Haruns.
This rim has the shape of a mesh cross that extends to lips with a 'floating spokes style' that makes the rim dimensions look wider. Raw (brushed) rim finishing makes the appearance of HSR RFG HRN MH is bolder and also suitable for any car. Its use makes the look and aura of the car become more sturdy.

HRN MH has now started to be ordered through authorized HSR Wheel dealers throughout Indonesia. The price is also quite competitive, which is Rp 73 million. Speaking of specifications, HRN MH can be customized and adjusted to the specifications of the car as desired to be comfortable to use. Changes are offered ranging from rim size, color, to carve names that can be customized.
This is one of the services offered by HSR Wheel so that consumers get a personal approach to each rim used. Custom wheels are made from quality aluminum materials with the manufacturing process using forging methods that are guaranteed to be strong and sturdy. The hope is that through this custom made rim can give a new feeling and proud vehicle owners while on the road.

Forging technique is the process of making rims using CNC technology to assist in the printing process. Chunks of quality and solid aluminum will be sculpted accurately following the desired design.