Before New Year's Eve. Several automotive manufacturers and APM have actually provided new product information. Most likely it will be released throughout 2023 and the number could increase. OTO Media noted a number of indications of the launch of a new vehicle. However, it is more focused on non-premium brands. Apart from the shocks of recession and global issues. The hope is that by being presented with various new models, it can further stimulate people's purchasing power.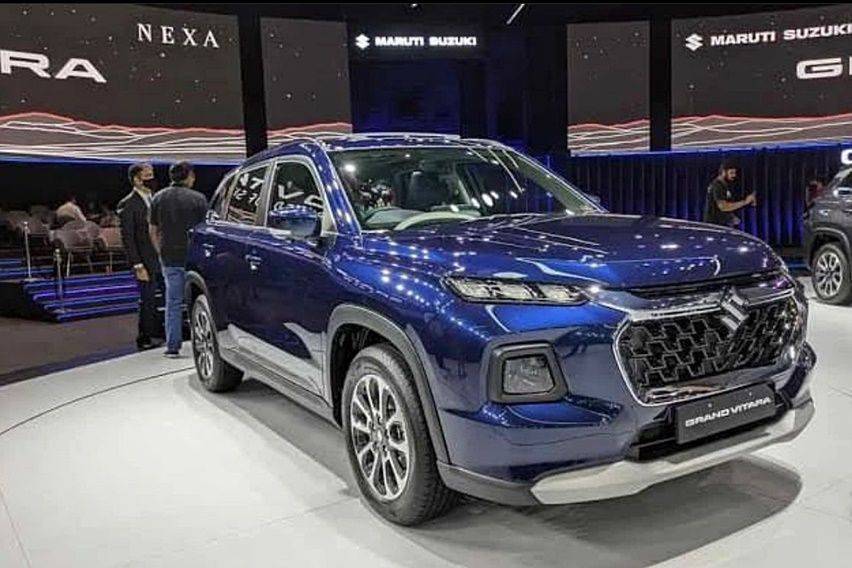 List of New Cars Ready to Roll Out Throughout 2023

All New Toyota Agya & Daihatsu Ayla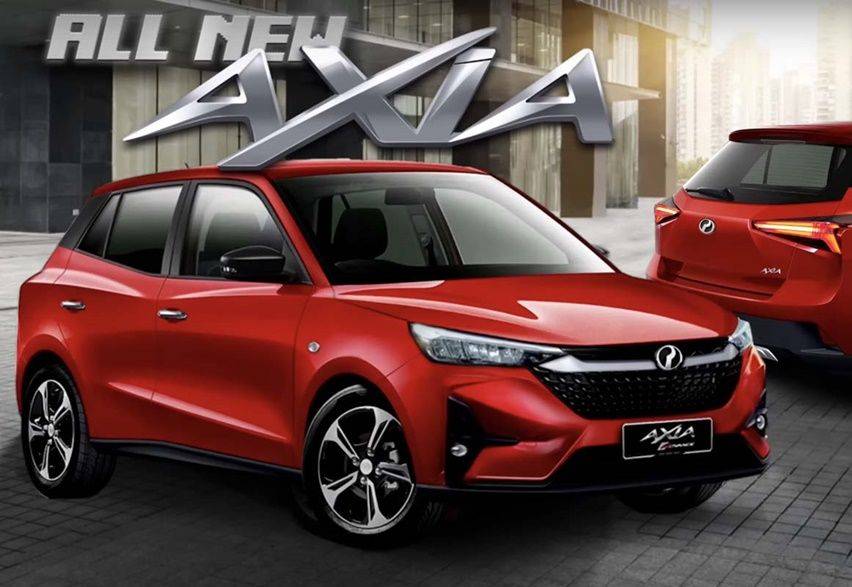 The new generations of Agya and Ayla are confirmed to launch in the first quarter of 2023. The manufacturers already have the TNGA chassis, engine technology, transmission, features and security systems. All of that is presented in the product line of Toyota and Daihatsu. Make sure the engine format changes. If in the existing model, use the 1.2 liter NR 4-cylinder inline, 16 valve, DOHC, Dual VVT-i. Meanwhile, the new model will use the Rocky or Raize engine.

To accompany the 1.0 liter engine. The new option for the WA-VE (Euro 4) 3 cylinder in-line, 12 valve DOHC with Dual VVT-i pacemaker is embedded in the Toyota Agya and Daihatsu Ayla 2023. The diameter of the piston is 73.5 mm x 94.1 mm. With a compression ratio of 12.8:1, this engine can produce a peak power of 88 PS at 6,000 and a maximum torque of 113 Nm at 4,500 rpm. The option for transmitting power to the front wheels uses a five-speed manual transmission. One more, use D-CVT, as a mainstay of the manufacturer's technology. If the Honda Brio only uses an ordinary CVT.
All New Honda Civic Type R

In Japan, the new Civic Type R has launched. This year it's Indonesia's turn to get the prize. Dibesut car increasingly violent and shows a lot of improvement. All of that is still obtained from the old KC20C1 4-cylinder 2.0-liter turbo engine. Then power distribution is via a 6-speed manual transmission. The power surge is getting bigger. Power increases by 10 PS (10 hp) and an additional 20 Nm of torque. From the previous 320 PS (316 hp) & 400 Nm, it becomes 330 PS (326 hp) at 6,500 rpm and 420 Nm from 2,600-4,000 rpm.
Mitsubishi Xpander Hybrid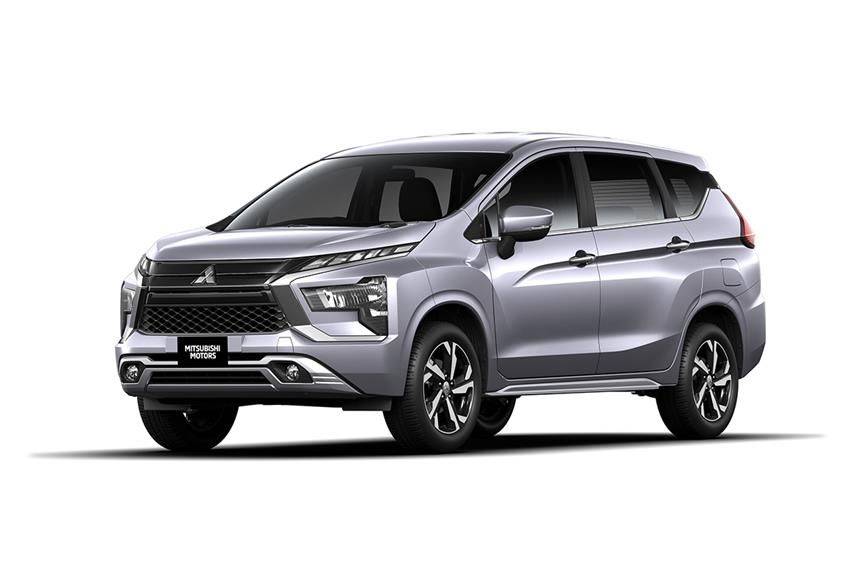 Back to opening Mitsubishi Motors' 2020 fiscal financial report. In it, it is written that the company plans to introduce the Xpander Hybrid (HEV). The launch itself is scheduled for 2023. Not only for the Indonesian market, but also in the ASEAN region. Detailed information about the hybrid model has not been clearly disclosed. But MMKSI opened up a little about the news about the MPV.

"So, we want to ensure that consumers benefit from this hybrid. MMKSI studies well for this segment. Because we are still doing research or research in preparing the HEV strategy in Indonesia. We realize that electric vehicles are still new to the market in Indonesia. We want to ensure customers will get the full benefit of this type of vehicle," said Hikaru Mii, MMKSI Director of Product Strategy Division, some time ago.
All New Suzuki Grand Vitara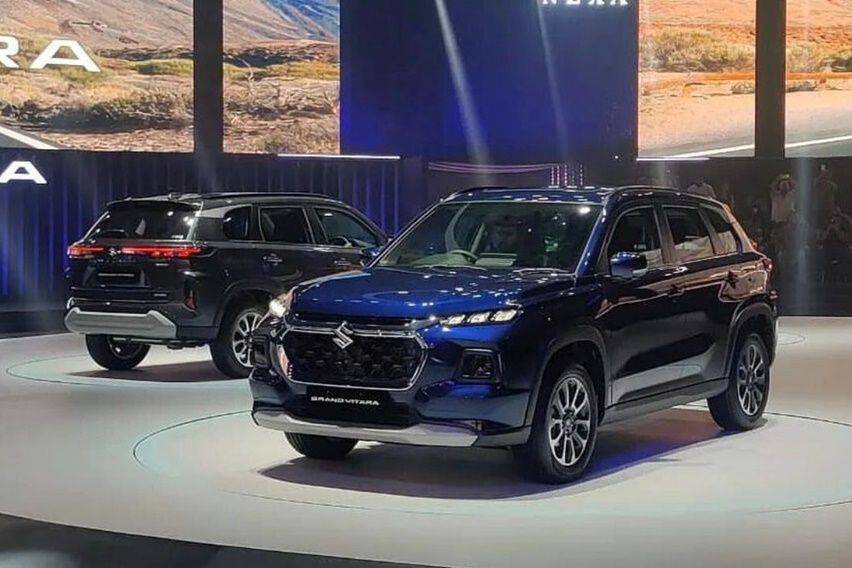 Harold Donnel, Head of 4W Brand Dev. PT SIS & Marketing Research & IT Network explained. In planning the company's business steps for the next four years, it will focus on the SUV segment. They see that the trend or demand for this segment is still wide open. "A little clue that one of Suzuki's strategies in the Indonesian market is an SUV. So by 2025 we will release around seven new products with SUV nuances. Therefore, the S-Presso is the first step for the SUV segment that we will develop," he said some time ago to OTO Media Group.

There are two variants, but SIS seems more interested in selling the Smart Hybrid version. Because the technology is the same as the Ertiga mild hybrid. The embedded K15C engine is 1,462 cc, DOHC, four cylinder. Diameter times step 74 mm x 85 mm. Maximum torque is 136.8 Nm at 4,400 rpm. Peak power is achieved at 75.8 Kw or 103 PS at 6,000 rpm. The battery for the ISG drive is 12V- 6Ah (Li-ion). The distributor of kinetic energy uses a 6-speed transmission (AT). If you quote data from Maruti India, the fuel consumption of the Grand Vitara Smart Hybrid AT is claimed to be 19.38 km/liter. While the manual transmission is 20.58 km / liter
All New Isuzu mu-X 4x2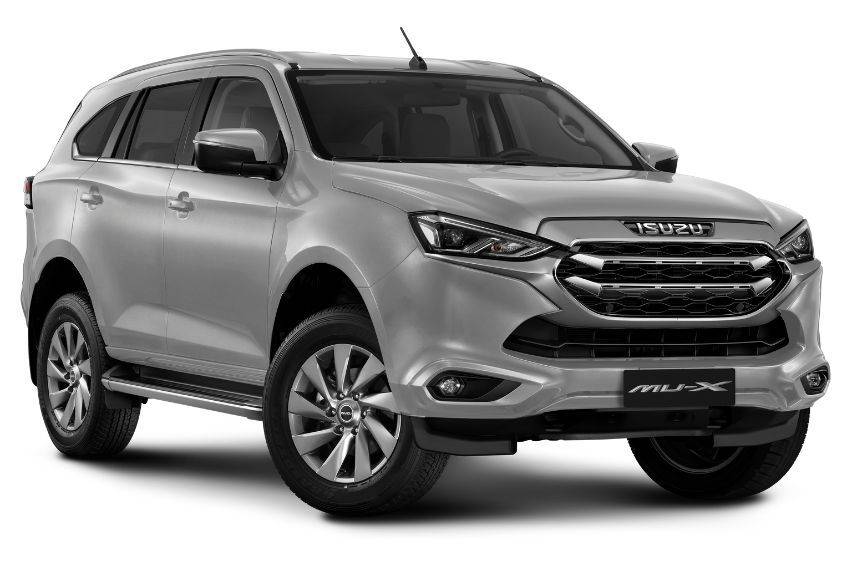 The latest generation of Isuzu mu-X uses a ladder frame type chassis. Astra Isuzu has just released the 4x4 MT version to enter the fleet market. Meanwhile, the AT 4x2 variant as a passenger vehicle has not yet been sold. Possibly this year. The engine offered is the same, in the form of a 1.9 liter coded RZ4E-TC diesel engine plus turbo induction. The engine produces 150 PS of power at 3,600 rpm and a torque of 350 Nm, achieved from 1,800 rpm -2,600 rpm. Automatic transmission and ADAS options should have been available and brought here.
Wuling Alvez and Formo Max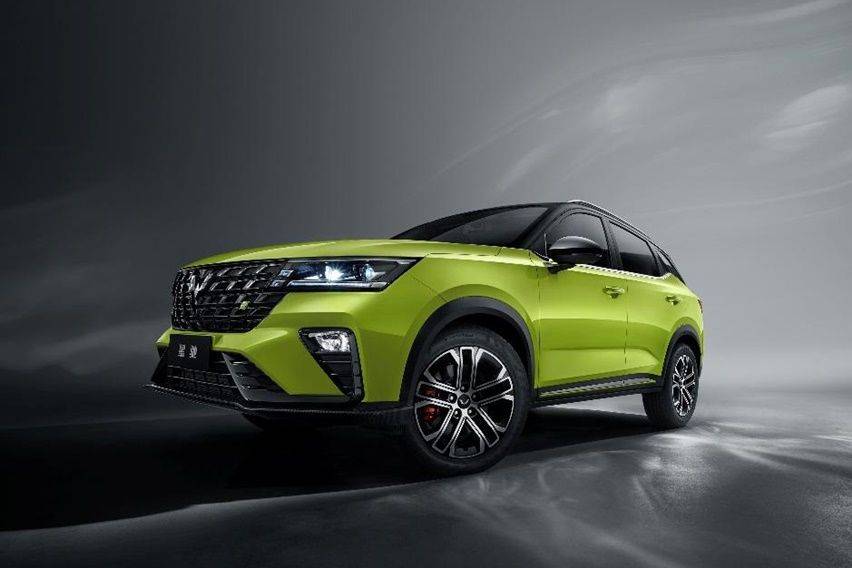 The Wuling Formo Max engine uses a four-cylinder configuration and a 1.5 liter DOHC, I-VVT combustion chamber. The resultant maximum power is 99 PS at 5,800 rpm and a torque of 140 Nm in the range of 3,600 rpm to 4,400 rpm. Overall power is distributed to the rear wheels via a 5-speed manual transmission system. It will be a pickup with the smallest petrol engine offered by Wuling Indonesia. It is predicted that the completeness is similar to the Formo BV variant.

Well, the Wuling product that often tests its way here is Alvez, as Almaz's younger brother. There are three types of pacemaker options in China. First, using a 1.5 liter naturally aspirated engine. Then the 1.5 liter turbo engine (like Almaz's). Finally, the hybrid version is offered using a 2.0 liter NA plus an electric motor. Otherwise known as Asta Hybrid. All powertrains are produced by SAIC-GM-Wuling Automobile Co., Ltd. There is no further information yet, which variant will be sold in Indonesia.

What is clear is that Alvez's dimensions are fairly compact. It is 4,365 mm long, 1,750 mm wide, 1,640 mm high and has a wheelbase of 2,550 mm. The front of the vehicle uses a large grille. If you see, it's a bit like the Wuling Victory MPV. If observed in more detail, the vehicle uses a horizontal chrome decoration. On the other hand, the headlights are in the shape of a parallelogram, there is DRL plus fog lamps with LED technology.
Kia Niro & Sorento HEV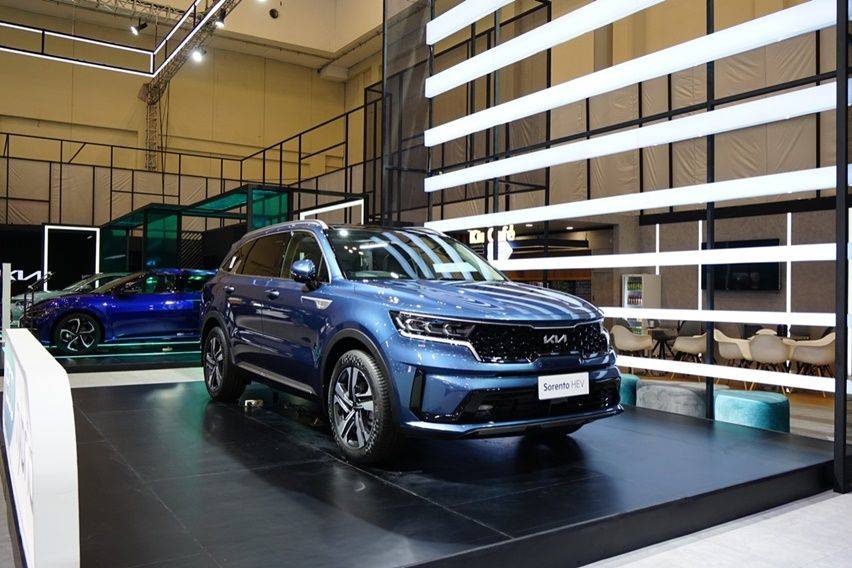 Niro EV has been introduced at GIIAS 2022. It was only sold this year for around IDR 800 million. It uses a Permanent Magnet Synchronous Motor (PMSM) electric motor on the front wheels. Its power reaches 200 PS and a maximum torque of 255 Nm with a battery capacity of 64.8 kWh.

The claim is that the Niro EV can cover a total distance of up to 463 kilometers using the WLTP method. Great, can power other electronic devices (V2L) of 3.6 kW. Some of the features installed include 8 point airbags, ADAS such as cruise control. Then there are lane following assists, lane keeping assists, blind spot collision avoidance assists, manual speed limit assists and forward collision avoidance assists.

Hybrid technology is also ready to be presented this year through the Sorento HEV. It uses the SmartStream G1.6 T-Gdi engine, an inline 4-cylinder CVVD with a capacity of 1.6 liters turbocharger. The pacemaker is capable of producing 179 PS of power and 264 Nm of torque. It has a parallel electric motor hybrid system as a driver with a power of 44 kW. The capacity of the lithium ion battery is 13 kWh. The combination of power reaches 230 PS and 350 Nm of torque, channeled to the front wheels via a 6-speed automatic transmission.
DFSK Mini EV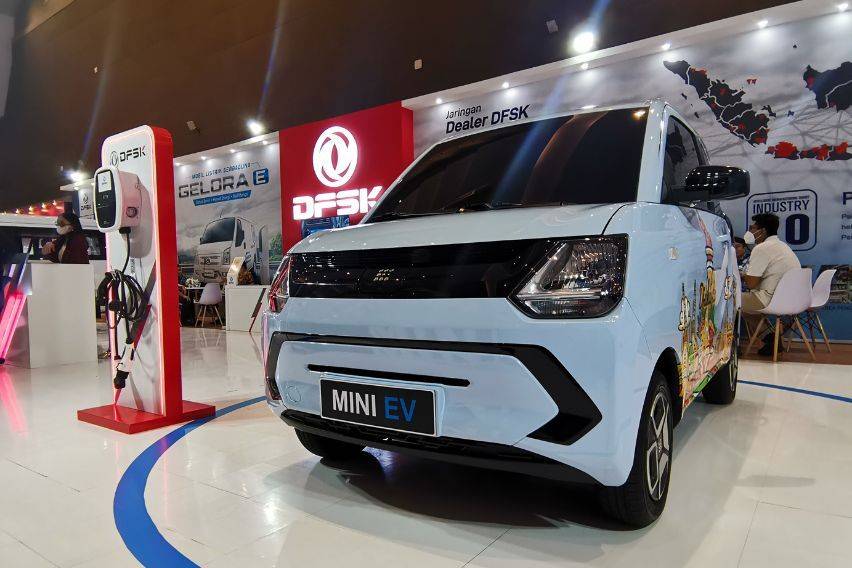 To fill the electric car market. DFSK immediately sells Mini EV cheaper than Wuling Air ev. The electric motor delivers a maximum power of 25 kW (34 Hp) and a peak torque of 100 Nm. In China, the model is available in two battery capacities: 9.18 kWh and 13.8 kWh. Mileage is offered 120 km or 180 km. Small and suitable for economical urban mobility. This Dongfeng car is 2,995 mm long, 1,495 mm wide, 1,640 high and has a wheelbase of 1,960 mm. It can accommodate four passengers with a 50:50 folding of the rear seats. Quite practical as a small vehicle. When you enter the cabin, the materials seem standard.
MG4EV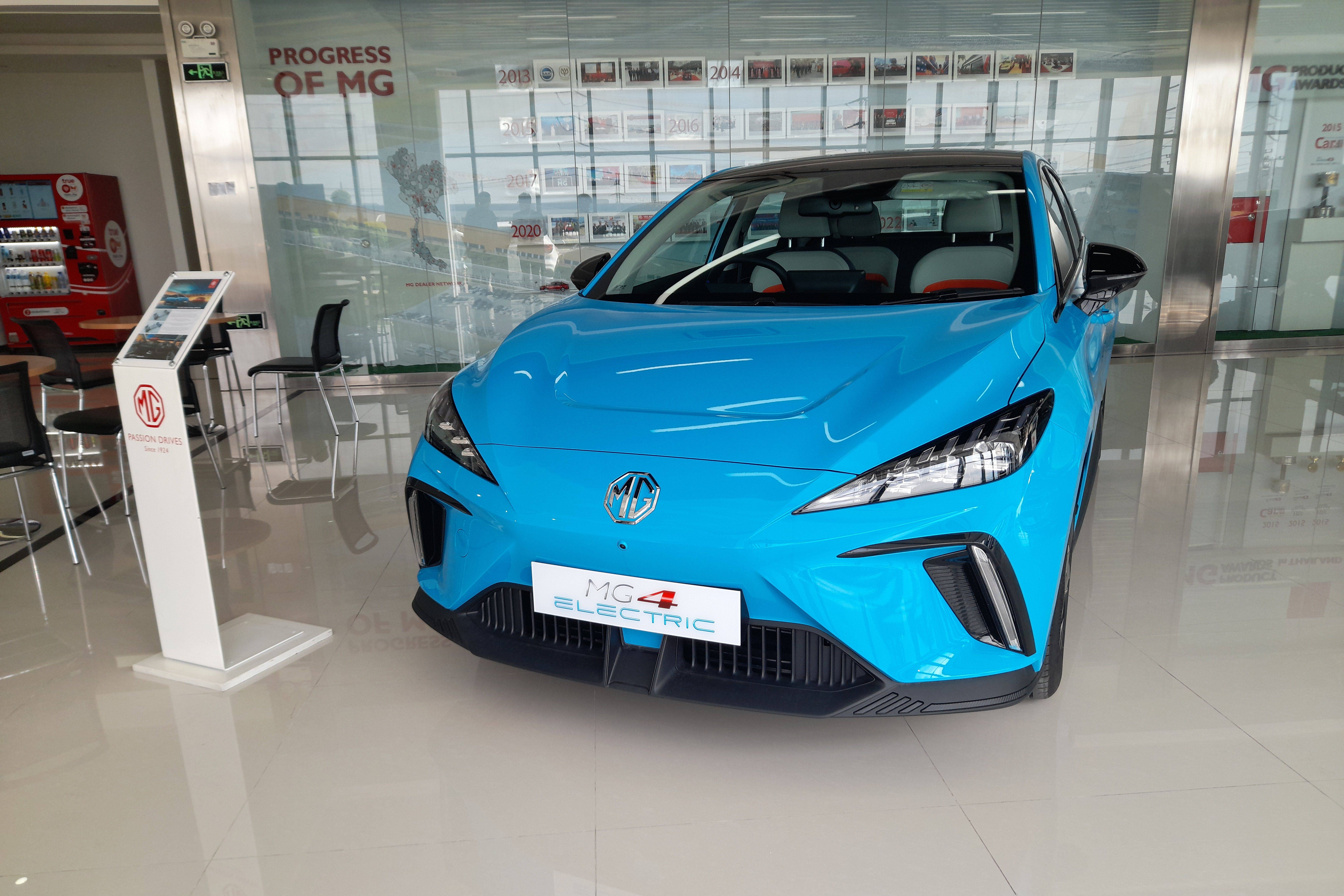 The electrification market potential in RI is getting bigger. This Chinese-British company is ready to bring the MG4 EV. The electric heart in the standard variant puts out 170 PS of power and 250 Nm of torque. Meanwhile, the Comfort and Luxury types generate 204 PS plus 250 Nm of torque. The MG4 EV, dubbed Global Pure Electric SuperPower Crossover and uses the latest battery technology, the Rubik's Cube. So that it is promised to achieve accelerated speeds of up to 100 km / h in an instant.

The cheapest unit (Standard type) uses a 51 kWh lithium iron phosphate battery with a range (WLTP) of 350 km. Furthermore, other variants have 64 kWh. Comfort range of 450 km and Luxury 435 km. This capability is still far behind compared to the Hyundai Ioniq 5.

The MG4 EV battery can be charged from 10 - 80 percent in just 35 minutes using a common rapid charger with a capacity of 150 kW.
Cherry Omoda 5

The new Art in Motion style philosophy provides a lot of accentuation to contemporary body lines. The audience can observe. Proverbs, big front grille without frame. The grille even integrates with the LED daytime running lights. The main light house is also quirky, adopting diode technology. The shape of the headlamp is a bit like a Hyundai SUV with a Matrix pattern.

Omoda 5's pacemaker is a 1.6-liter TGDI petrol (from the Tiggo 8 Pro engine family), producing 197 PS of power and 290 Nm of torque. Power is sent to the front wheels via a seven-speed dual-clutch gearbox. The Plug in Hybrid and EV versions are said to be being developed by Chery to accommodate the world's electrification needs. This year it is promised to enter Indonesia, while the HEV version may follow.