PT Goodyear Indonesia Tbk. released two new tires: Assurance ComfortTred and Assurance Maxguard SUV. It is claimed to be quiet, because it is supported by Advanced Noise Canceling (ANX) technology which minimizes the sound of tire friction. Both are available at dealers and tire shops with prices starting from IDR 1.1 million for the Assurance ComforTred and Assurance Maxguard SUV starting from IDR 1.5 million.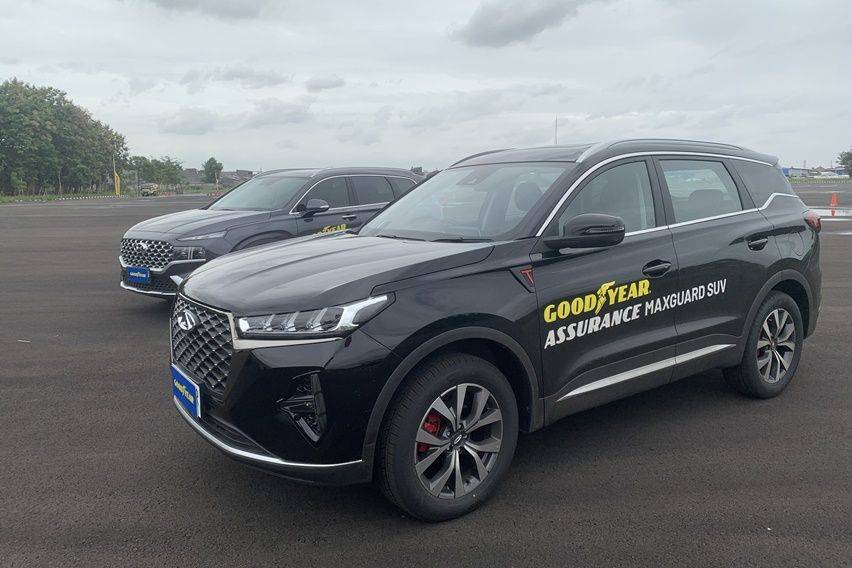 "Assurance ComfortTred is aimed at comfort-oriented premium vehicles, so we present ANX technology which reduces noise from tire noise. Meanwhile, Assurance Maxguard itself is intended for urban SUVs that have more mobility in the city. We see that consumers in the premium segment place greater importance on comfort than other matters," said Andreas Sendie, Area Sales Manager & Training Specialist at Goodyear Indonesia.

Assurance ComfortTred has 13 different sizes, from ring 16 to ring 19. Commonly found in full-size sedans. Meanwhile, the Assurance Maxguard SUV starts with ring 15 to ring 20 inches according to consumer needs. Apart from ANX, Assurance ComfortTred is also supported by several features such as Wet Roads & Control Safety, Stable Cornering Performance and Wet Control & safety.
The Assurance Maxguard SUV has ActiveGrip technology which improves the grip of the tires on the road surface and DuraGuard Technology using 2 layers of construction. In addition, the block design of the Maxguard SUV has also been made more inclined to reduce tire noise when on the road.
In addition, Goodyear Indonesia also provides a tire warranty for 12 months or reaches a mileage of 20,000 km after installation. Consumers who experience flat tires, tears, bumps and scratches from sharp objects can claim the warranty from Goodyear Indonesia dealers.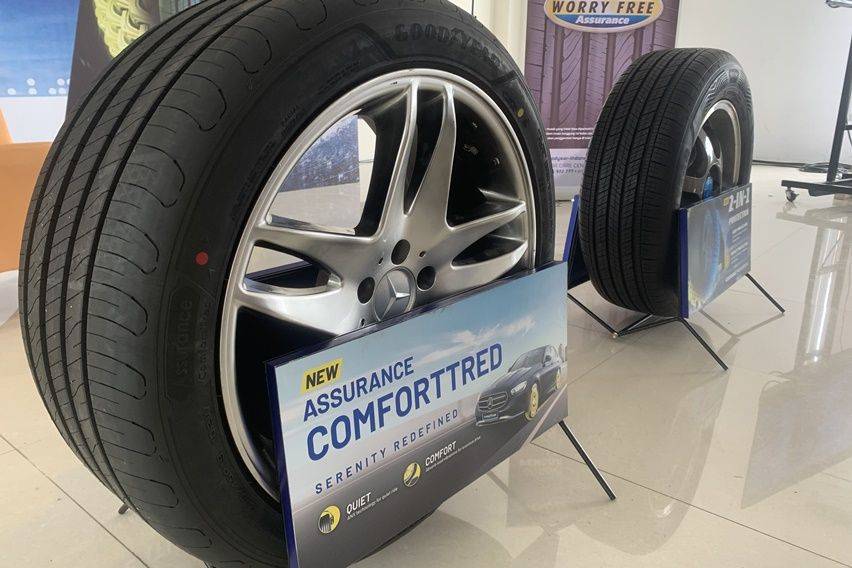 On the same occasion, Goodyear Indonesia also invited the media crew to try first-hand the advantages of the Assurance ComfortTred and Assurance Maxguard SUVs at Pusdiklantas, BSD. There are six different vehicles consisting of a Hyundai SantaFe with Assurance Maxguard SUV tires size 235/60R18 and a Cherry Tiggo 7 with tire size 225/60R18. Meanwhile, Assurance ComfortTred is installed on the Toyota Camry and Camry Hybrid with size 215/55R17.

Several test points were made starting from acceleration to 80 km/h, environmental conditions and also braking testing or braking on wet and dry land. "We tested the Goodyear AMG SUV product on dry and wet asphalt with puddles. The advantage of the AMG SUV is excellent braking in all road conditions. This is made possible by 2-in-1 technology, with Grip Protection for shorter braking times and Impact Protection to withstand road impacts. This product is perfect for consumers who want to feel safe driving in any terrain and weather while having long-lasting tire reliability," concluded Andreas.