Kaleidoscope 2022: Family MPVs that Come Out All Year
Almost all car brands have MPV models. Because it is the best-selling species in Indonesia. Manufacturers are also competing to present the latest models to attract consumer interest. In 2022, a number of models will be introduced from low to high levels.
All New Toyota Voxy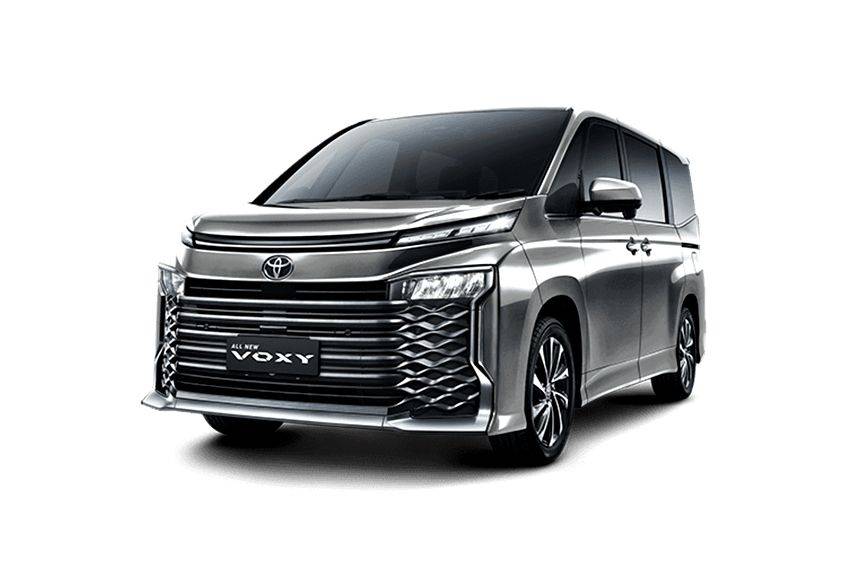 Voxy
The third generation of Toyota's boxy car was launched at the beginning of the year. MPV, which is commonly referred to as baby Alphard, looks more premium with significant changes to the body. He still uses a sliding door as passenger access, but it can be opened automatically using foot movements because there is a sensor. The electric tailgate can be adjusted by opening the angle via a button on the side of the body. Overall practicality, the new Voxy is able to help users in their daily activities.

Not only that, sophisticated features are also planted, even utilizing semi-autonomous technology, namely Toyota Safety Sense 3.0. He became the first Toyota model in Indonesia to use it. Completeness: There is a pre-collision system, lane tracing assist, dynamic radar cruise control, auto high beam, blind spot monitor and SRS Airbags throughout the cabin.
Performance has also been updated using the new M20A-FK5 pacemaker. The 2.0-liter cubic with a naturally aspirated four-cylinder configuration. The power created reaches 170 PS at 6,600 rpm and 202 Nm of torque at 4,900 rpm. All energy is channeled to the wheels via a comfortable and fuel-efficient CVT transmission system.
New Wuling Cortez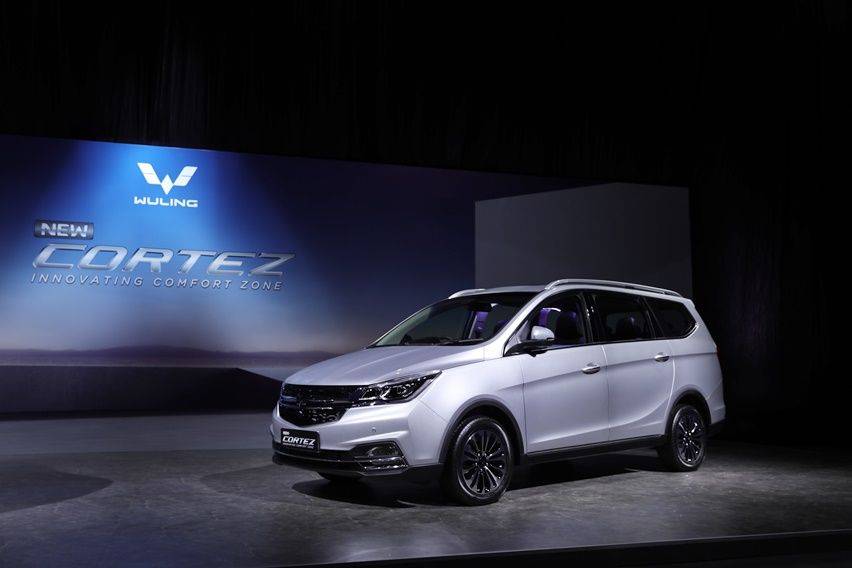 Brand from China, Wuling also enliven 2022 through New Cortez which is a refresher from Cortez CT. Apparently transformed with minor changes, but more attractive and luxurious. Some like the logo is now silver and the new two-tone 16-inch rims. The cabin is not spared. Semi-leather material covers the seat, combined with the dominance of dark colors. The second row is equipped with captain seat models so that it adds an exclusive impression.

The main attraction lies in the technology installed. New Cortez has Wuling's flagship voice command, namely WIND (Wuling Indonesia Command) which was previously embedded in Almaz. As the name implies, it can be ordered to use Indonesian to control many features, such as opening and closing windows, sunroof, adjusting air conditioning and multimedia.

It still has the addition of a massive 10.25-inch display, not only as an entertainment viewer but also a central control for vehicle features. Next is the Internet of Vehicle (IoV), a device connecting the car with the user's smartphone. Control can be carried out via the MyWuling+ application, one of which is turning on the engine and air conditioning, including tracking the vehicle's position.

To rotate the front wheels, the New Cortez is equipped with a 1.5 liter turbo engine. Same as before, it produces 141.9 PS at 5,200 rpm and a maximum torque of 250 Nm in the 1,600 to 3,600 rpm range. Transmission relies on CVT, but can be played manually to add to the excitement of driving.
All New Kia Carens

Carens is not a foreign name in the Indonesian automotive world. Playing in the MPV segment, but the South Korean manufacturer gives an SUV touch to its form. Strong impression radiated tough. Today's style trends are pinned, while still maintaining the characteristics of Kia cars in the form of a tiger nose grille. The eyes are manipulated into a fierce shape thanks to the use of LEDs. A sense of luxury is also served by an electric sunroof.

A luxurious feel is given to the cabin. Captain seat and all seats wrapped in leather. The head unit is not as big as Cortez, only 8 inches. But it is enough to provide entertainment, especially when it can be connected to a smartphone using Apple CarPlay and Android Auto connectivity. Cabin spaciousness makes for maximum comfort, plus accommodating cargo. When the third row seats are folded, 645 liters of luggage is immediately presented.

There are two variants offered. First 1.4T - Premier, the kitchen has a 1.4-liter capacity called Kappa and added a turbo. He is the highest option that produces 140 PS and 242 Nm of torque. Interestingly, the gearshift uses a 7-speed dual clutch (DCT). The cheapest is 1.5MPI - Premiere. The difference is not that the engine room has a bigger volume, but it doesn't use a turbo. As a result, the power is smaller, namely 115 PS with a torque of 144 Nm using the Intelligent VT transmission. While the diesel variant is not available, because Kia is still conducting studies related to emissions and standards in Indonesia.
Suzuki Ertiga Hybrid

Ertiga has been Suzuki's flagship MPV for a long time. It continues to be refined, recently added hybrid technology. In terms of design, it's not much different, it's still strong with Ertiga characteristics, even though it's claimed there are 11 changes on the exterior and interior. The differentiation starts from the grille, mirrors that can fold automatically, antenna type, hybrid emblem, multi-information display and seat color. A new color option is also available, namely Mellow Deep Red Color.

Features improved. Travel is more practical thanks to Cruise Control. Driving stability is maintained by the Electric Stability Program. Uphill trips are also safe because of Hill Hold Control. Including the Auto Light and Guide Me Light. The main focus of course lies on the pacemaker. The well-known K15B coded engine is powerful and economical combined with an Integrated Starter Generator (ISG) and a lithium battery. The cubic is 1.5 liters with a maximum power of 104.7 PS at 6,000 rpm and 138 Nm of torque at 4,400 rpm.

ISG functions as a catcher and storage of electrical energy to the battery. Electricity is used to keep the electrical components running, as well as activating the auto start feature when the car wants to move from a standstill. Of course the goal is to maximize fuel consumption efficiency. Even though it's not a complete hybrid car, at least it is able to provide comfort because the cruising range is getting further and fuel costs can be reduced.
Hyundai Stargazer

Hyundai is quite aggressive in penetrating the Indonesian automotive market. The newest Stargazer, an MPV with SUV nuances that launched at GIIAS 2022. It is a local assembly filled with a number of advanced technologies to strengthen competitiveness. The eccentric styling makes it stand out on the road which is assembled locally at Hyundai's production facility in Cikarang.

The engine is similar to the Hyundai Creta, a flagship SUV that also recently debuted. Smartstream 4 cylinder with 1.5 liter combustion chamber. Power is very competitive in its segment, of 115 PS and a maximum torque of 144 Nm. Putting it in second place after the Honda Mobilio. There are manual and automatic transmission options called IVT. The driving experience is supported by the Hyundai SmartSense protection device. The semi-autonomous technology package consists of Forward Collision-avoidance Assist (FCA), Rear Cross-traffic Collision-avoidance Assist (RCCA), Blind-Spot Collision Warning (BCW) and Collision-avoidance Assist (BCA - from parallel parking) and Lane Keeping Assist (LKA).

If the car experiences an incident, the user can take advantage of the SOS/Emergency Assistance feature which is accessed via a button near the front cabin lights. Automatically connects with the central operator for assistance. However, actually before users use this feature, the system automatically notifies the help center thanks to Auto Collision Notification (ACN).
All New Toyota Kijang Innova Zenix

The last MPV launched in 2022 is the Innova. This time the name is longer, Toyota Kijang Innova Zenix. The latest generation is not only offered a petrol drinker version, but also a hybrid. Significant changes also occur in the chassis which now uses TNGA: GA-C. It's no longer a ladder-frame but a monocoque. The more significant because the drive is no longer the rear wheels, but the front.

Zenix relies on an in-line 4-cylinder engine coded M20A-FXS with VVT-I technology for both variants. The conventional option's output reaches 174 PS at 6,000 and 204 Nm of torque. The Hybrid is more powerful, where the electric motor which is the 5th generation Toyota Hybrid system produces 113 PS, while the mechanical device produces 152 PS. When combined the system sets it to 186 PS. Torque 205 Nm and 187 Nm respectively. All thrust is channeled via a 10-speed Direct Shift CVT.

The premium taste is still presented through the cabin. Various luxury features are embedded, such as Panoramic Retractable Roof, Captain Seat with Ottoman, 10-inch head unit connected to a Smartphone and a 10-inch dual screen behind. Just like Voxy, Zenix now carries Toyota Safety Sense 3.0.