Here's a Comparison of Suzuki S-Presso and Daihatsu Ayla Exterior
In the compact vehicle segment or city car, Suzuki S-presso is one of the new players. Officially present at the exhibition in August 2022, this product fills the gap between vehicle consumers with funds of IDR 150 million. The offer comes with a manual or semiautomatic transmission, yes, it is enough with two variants.
But as is known, this vehicle market is a game area for low cost green car (LCGC) products. One of them is Daihatsu Ayla which is the benchmark for cheap vehicle products and has dominated with the twin Toyota Agya. Concentrating on the price, Ayla is offered ranging from IDR 110 million to IDR 160 million, an area that is also the target of S-presso. So how do the two compare?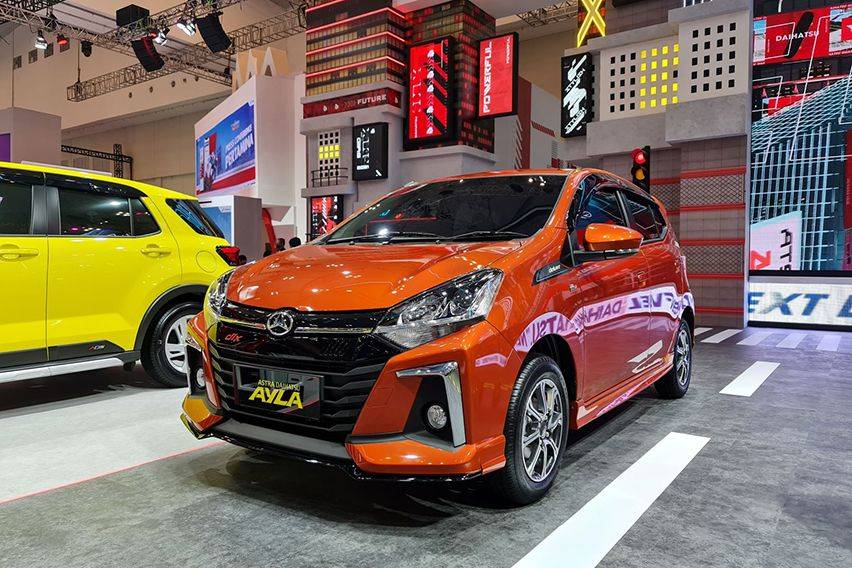 We focus on comparing from the exterior side. When it comes to dimensions, both offer almost similar sizes. The Suzuki S-presso comes with a length of 3,565 mm, a width of 1,520 mm, and a height of 1,565 mm with a wheelbase of 2,380 mm. Ayla boasts a length of 3,640 mm, a width of 1,600 mm and a height of 1,520 mm with a wheelbase of 2,455 mm. The size differs slightly between the lowest and top variants. Both are present to fill the gaps of vehicles with a length of less than 4 meters and offer a groundbase of 180 mm.
When it comes to design, it comes back to taste. S-presso offers a thick SUV approach, as can be seen from the position of the grille at the top, a large black bimper, the presence of a wheel arch with large side moldings, skid plates in front and rear, which makes the appearance of this product look higher. Exterior features offered include multireflect halogen headlights, a rear spoiler with high mount stop lamps, a rear defogger and 14-inch dual tone rims.
The offer of exterior colors is quite a lot. Starting from Sizzle Orane, Solid Fire Red, Pearl Starry Blue, Granite Gray Metallic, Silky Silver Metallic and white.
Unlike the S-presso, Ayla puts forward the city car design. This can be seen from the appearance of the aerokits mounted on the vehicle body including a thicker front bumper design for the 1.2L variant. The lighting uses a projector equipped with a lap POSITION LED, fog lamp and DRL on the bottom bumper. Behind it comes a spoiler with a combination stop lamp that already uses LEDs. The legs use 14-inch two-tone rims with a bar design as well as a simpler 13-inch option.

The design side depends on taste. In the next discussion we will see what is offered on the interior side of the two models, as well as the performance and features offered.