All New Honda HR-V and BR-V Receive ASEAN NCAP Highest Rating Award
Two Honda products made in Indonesia achieved the highest score of ASEAN NCAP (New Car Assessment Program for Southeast Asia). The All New Honda HR-V and All New Honda BR-V were rewarded with the highest safety ratings from the automotive product testing agency. The award presentation was carried out by representatives of NCAP & MIROS (Malaysian Institute of Road Safety Research), last October 15, 2022 in Nusa Dua, Bali.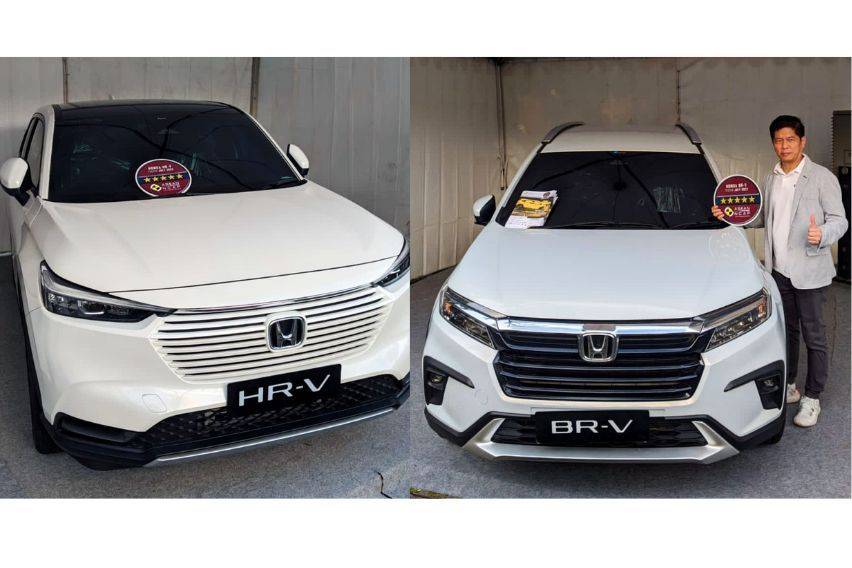 For those who don't know what ASEAN NCAP is. This is an assessment program for automotive products, especially new cars in the Southeast Asian region. The program aims to evaluate vehicle safety standards, increase consumer awareness and drive the market for safer vehicles in the Southeast Asian region. The crash test conducted is a form of collaboration between ASEAN NCAP and the Japan Automobile Research Institute (JARI). Usually testing is carried out after mass production of the model begins.
Testing there are several stages. The first frontal offset impact test was carried out using a crash test doll in the driver's and front passenger's seat and two child dolls on the Child Restraint System (CRS) in the back seat. The collision test speed is 64 km/h when it hits a collision barrier that uses aluminum and can be destroyed. Next is the Side Impact test. This is done by installing a crash test doll in the driver's seat and two child dolls on the CRS in the back seat. The Moving Deformable Barrier (MDB) approached the situationally tested car at a speed of 50 km/h.
As a result the All new HR-V scored 81.38 out of 100 and was entitled to five stars in the safety level rating. All New BR-V managed to achieve a total score of 77.02 out of 100 and was entitled to the highest rating rating of five stars.
Honda products are not only this time getting a five-star rating from ASEAN NCAP. Last January, he won six awards at the crash test institute's 10th anniversary celebration. Honda earned The Most 5-Star Car 2012-20167 (Adult Occupant Protection) as well as Best Road Safety Partner for the Honda brand. The 2017-2020 Best Forward Facing Child Occupant Protection Award was also given to the Honda Accord, safety technology award for the All new Honda Civic, excelllent award-consistent 5-star for the Honda City sedan third to fifth generation and the ninth to eleventh generation Honda Civic.
Honda became the manufacturer that won the most awards from ASEAN NCAP during these 10 years. From 2012 to 2022, there have been nine Honda models tested for safety levels, namely the Honda City, Civic, CR-V, Jazz, HR-V, Brio, Brio Amaze and Accord.

The All New HR-V was introduced in Southeast Asia in November 2021. In Indonesia, it launched in March 2022 and is currently sold in nine ASEAN countries with total sales of more than 25,000 units. The All New BR-V was first launched in Indonesia in September 2021 and went on sale in January 2022. Since March 2022, it has also been exported to various countries ranging from the Caribbean Islands, Thailand and South Africa, a total of 2,671 units until last September.
Honda also provides Honda Sensing safety features on both models. This is a futuristic technology to guide the driving system by using a front wide view camera located on the windshield of the car. This feature provides awareness in driving conditions to the situation around the vehicle such as other cars, motorcycles, to pedestrians. This technology supports drivers to avoid reducing the risk of accidents. In addition, there are still Honda LaneWatch features, multi-angle rearview camera, walk away autolock, front passenger & rear seat belt reminder and rear seat reminder