Here Are the Dirt Bike Options for Those Who Want to Upgrade
The Indonesian automotive market turned out to provide quite a large selection of dirt bikes. Iron horses of this breed are in great demand because they have a dashing look. The performance in devouring difficult terrain is unquestionable. Because in general, you use dual-purpose tires and are supported by long legs.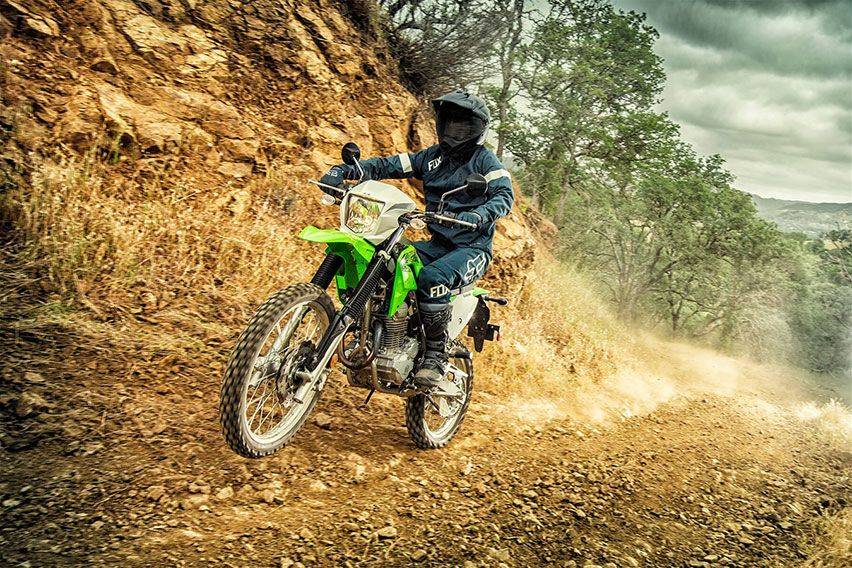 For beginners, the most popular is the 150 cc class. The choice also varies as many manufacturers provide their dirt bike products. But if you want even more promising performance, you can choose a trail with a capacity of 250 cc. That model is perfect for those who want to move up a grade. In Indonesia there are three Japanese manufacturers that offer dirt rake motors in the middle class, here are the options.
Kawasaki KLX230

The first choice is a product from Kawasaki Motor Indonesia, namely the KLX 230. These dirt bikes are offered in two types, standard and Special Edition (SE). Make the standard version available two color options; black and green, the price is IDR 43.3 million. Meanwhile, SE is priced at IDR 45.8 million OTR DKI Jakarta with a choice of blue and red kelir.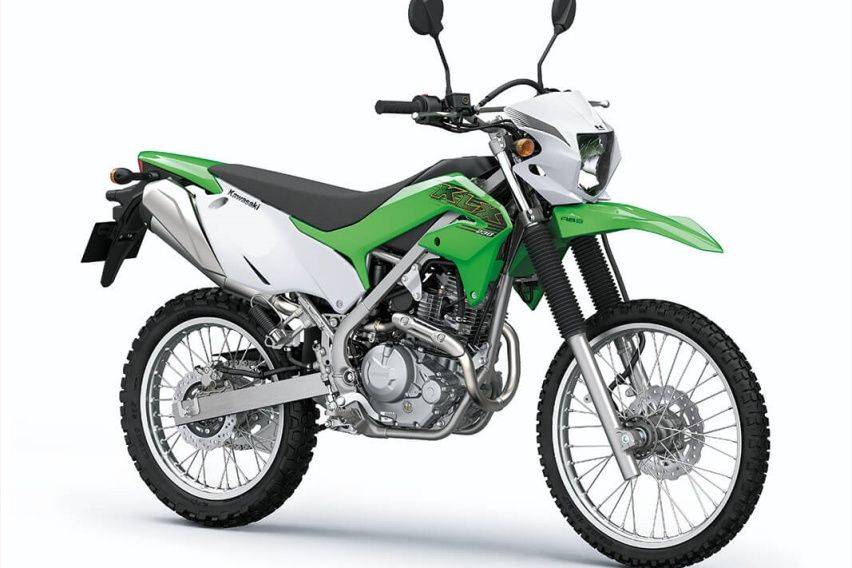 The mechanical heart of the two is identical. The difference is based on the parts attached to the body. Additional parts attached to the SE variant include a hand guard, skid plate, and there is a cover at the connection between the frame and the sub frame.

Klx 230 is a dirt bike concept motorcycle with a dual purpose design, powerful, lightweight, and very easy to maneuver. From the specification sheet, the KLX230 has the right dimensional composition. The length of 2,105 x width of 835 x height of 1,165 mm, and the ground clearance of 265 mm and a wheelbase of 1,380 mm, make the maneuver more agile and easy to twist when driving daily use.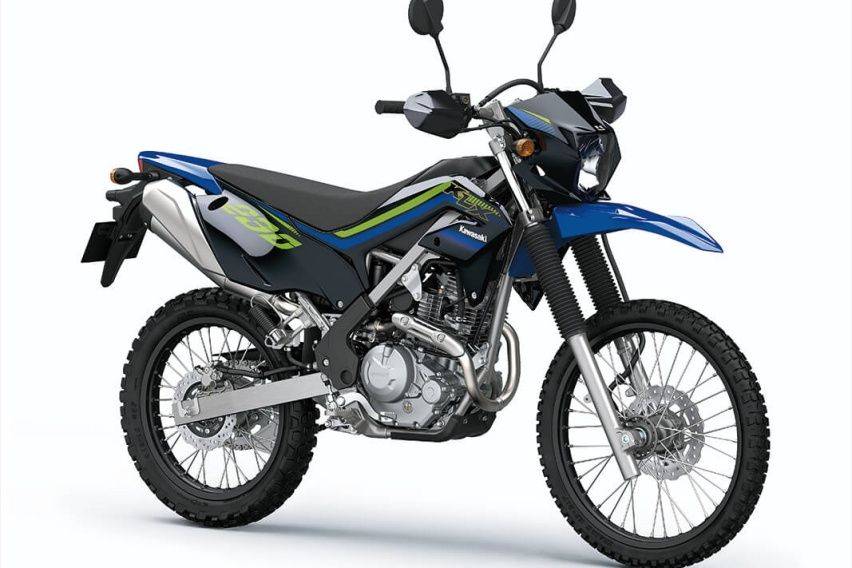 Regarding performance, he is equipped with a 233 cc engine, one-cylinder SOHC, air-cooled and fuel injection. The engine is capable of outputting 19 Hp of power at 7,600 rpm and a peak torque of 19.8 Nm at 6,100 rpm. It has a 6-speed transmission with smooth shifting, making it suitable in a variety of road situations and providing comfort when driving on the road.
That performance results from a long-stroke configuration that provides torque with a strong low-mid range. The smooth torque also creates a character that is easy to master and provides linear acceleration. Furthermore, the simple construction resulting from air-cooling makes the KLX230 ideal for trail riding. Its fuel injection also produces a precise and easy-to-control response.

In terms of legs, the KLX 230 uses front wheels with a circumference of 21 inches and a rear of 18 inches. Braking features a 265 mm front disc with a petal disc model with double pistons while the rear disc is 220 mm in diameter with a single piston.
Kawasaki KLX250

The next option can be choose kawasaki KLX250. The whole design is different from the KLX230. Not only the pacemaker, but even in various sectors, almost nothing is the same. Including the price, which is far apart. If the KLX230 is priced starting at IDR 43 million, the KLX250 is IDR 66.7 million OTR DKI Jakarta.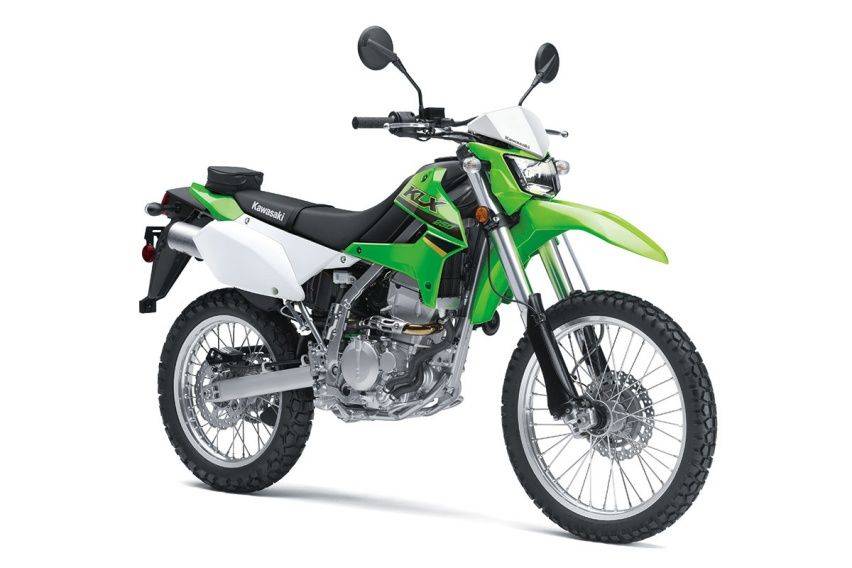 With a large engine capacity, it makes the Kawasaki KLX250 more fun-to-drive for those who like to get their adrenaline pumping. He has also been equipped with various qualified components to traverse asphalt and muddy roads.

From the galley sector the runway carried a liquid-cooled DOHC 4-valve single-cylinder engine. With a cubication of 249 cc and a size (Diameter x Stroke) of 72 x 61.2 mm and a compression ratio made quite dense, 11:1 makes it capable of producing 22 Hp at 7,500rpm and 21Nm of torque at 7,000rpm and has a top speed of 121 km / h. It is transmitted to the rear wheels through a manual six-speed transmission with a chain. In addition, it has adopted the injection gasoline supply pattern.
Frame construction disposable tubular, semi-double-cradle models. Total dimensions (W x D x H) 2,200 mm x 820 mm x 1,205 mm. The wheelbase is at 1,430 mm. To maneuver on off-road terrain, it is more compact and better. While its dry weight reaches 137 kg.

Regarding the quality of damping and handling, the KLX250 is fitted with a 43mm upside-down suspension up front. And a monoshock with a unitrack swing-arm that can be adjusted the level of hardness. For the rate holder, it is equipped with a wave model disc disk of 250 mm front. The device was flanked by two-piston calipers. While at the rear, the 240 mm disc is flanked by one-piston calipers.

While the feature is there is a digital instrument panel. The shape is rectangular with a black cover surrounding it. The appearance is attractive and contains a variety of fundamental information about the condition of the motorbike.
Honda CRF250 Rally

From the manufacturer Honda there is a CRF250 Rally. Last year he had a refresher. Even so, there is no change in terms of the façade, still putting forward the concept of tualang as it was first born. Thanks to the novelty offered, this Adventure Tourer motorcycle is sold for IDR 89,545 million OTR Jakarta. And only Extreme Red colors are available.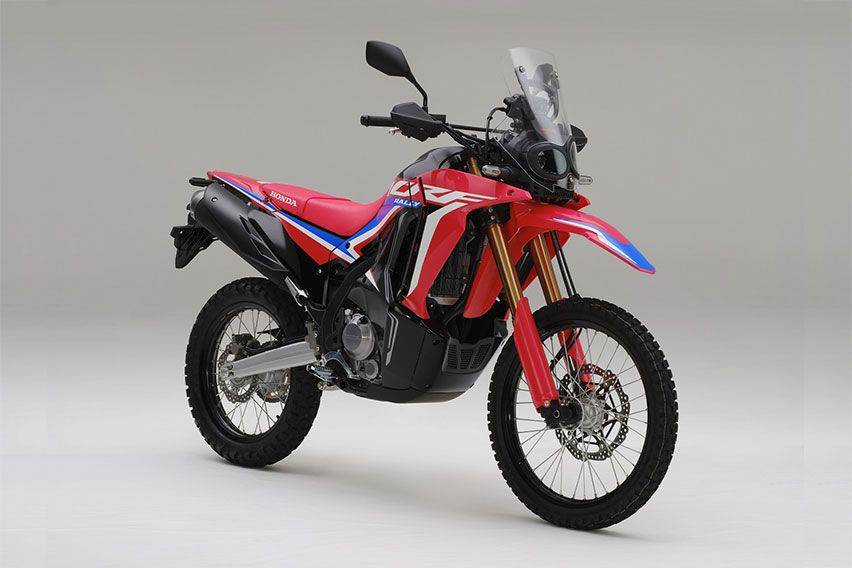 The Honda CRF250 Rally is designed to be able to conquer a variety of road conditions. As can be seen from the embedding of the floating wind screen and side shroud, it effectively offers protection for the rider. Hand guards on each side of the handlebars are also able to provide rider hand protection, brakes and clutch levers.

The fuel tank is made large, its volume reaches 12.8 liters. Making the wearer able to enjoy the sensation of driving further. It claims to be able to cruise with a fuel consumption of 34.8 km/liter.
It is further embedded under cover to provide protection of the lower engine from impact, and the shift lever can be folded. A strong distinctive feature attached to it is in the Dual Symmetry LED head lamp. Shaped like two eyeballs staring so fiercely at the front. While the seat has a slightly lowered design and tapers back, it is certainly to provide a more well-built riding position.

He is equipped with a 250 cc, DOHC, single-cylinder and liquid-cooled engine. Thanks to the refresh, the acceleration is now more responsive, through improvements to the gear ratio, redesigned intake camshaft and exhaust. As well as the embedding of the assist/slipper clutch feature in the transmission system. A feature that makes the use of the clutch lighter and prevents the rear wheel from slipping when the rider is rapidly lowering gears. Of course, it adds safety when driving on challenging routes.

The power and torque are greater than the pandahulunya. If previously it had a power of 24.7 Hp and a torque of 22.6 Nm, now the maximum power produced reaches 25.6 Hp at 8,500 rpm and 23.1 Nm of torque at 6,500 rpm.
With a semi-double cradle frame design and exhaust cover and the latest model's singwarm, the load is trimmed by 3 kg. Now the dry weight is only 152 Kg. While the suspension relies on a side down measuring 43 mm at the front, and an aluminum swingarm, with Pro-Link Single Shock suspension at the rear. The spring power and reducer have each been optimized according to the character of the cruiser motor. It still provides a sense of comfort when driving on rough surfaces and off road terrain. Both front and rear use Showa alerts.

This model comes with aluminum rims in aluminum black. It measures 21 inches at the front and 18 inches at the back. Wrapped in dual purpose type tires (80/100 front and 120/80 rear. This adventure bike is equipped with disc brakes on both wheels. The disc brakes are of the Floating Wave Disk type with a diameter of 256 mm and two piston calipers are attached to the front wheels. And the rear is 220 mm in diameter and has one piston caliper.
Its dimensions are 2,230 x 920 x 1,415 mm (LxHXH). The seat height is 895mm and the ground clereance is 270 mm. That figure is still safe for Asians' body size. Visually, it still looks compact.

Then there is a digital panelmeter. The shape is large with the addition of information on the average amount of fuel consumption and the position of the gear transmission. This information panel is also easier for motorists to read with letters and numbers enlarged to 23 mm.
Yamaha WR250R

Next up is Yamaha with its product WR250R. This model is a CBU from Japan. Yamaha Indonesia has been selling this mid-range dirt bike since February 2015. The population is not large. At that time, his party only sold 100 units. This iron horse is still displayed on the official Yamaha Indonesia website. The selling price reached Rp97 million OTR DKI Jakarta.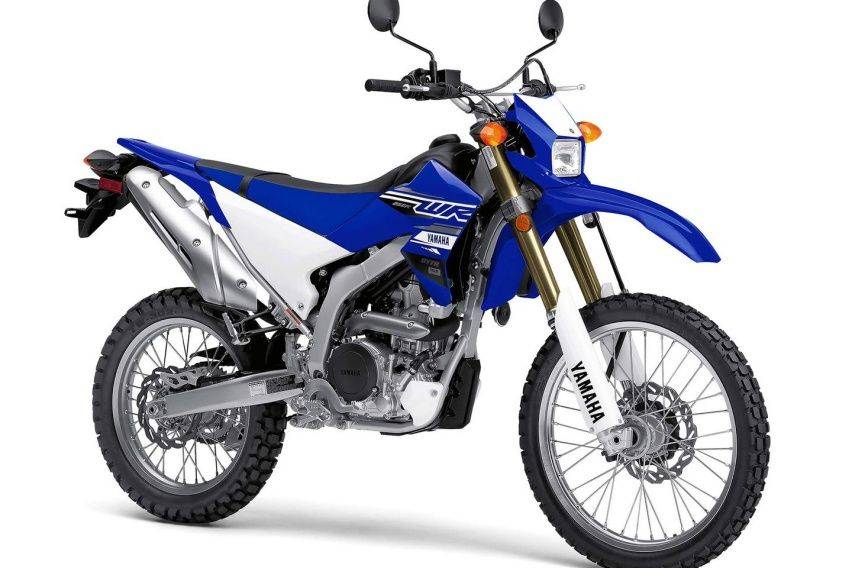 It is equipped with a mechanical heart with a capacity of 250 cc, single cylinder, DOHC, liquid-cooled 4-stroke and electronic injection. With a Bore x stroke (77mm x 53.6mm), the Yamaha WR250R is claimed to be able to put out a maximum power of 30.4 Hp at 10,000 rpm and produce 23.7 Nm of torque at 8,000 rpm.

The high engine speed is believed to be due to the application of titanium intake valves and high lift cams. Making it 40 percent lighter than the valve and per steel. As well as ceramic-plated cylinders and forged pistons.
With a wet weight of 134 kg, the bike is very tough to pass through very rugged off-road terrain. In fact, the WR250R can beat other 250 cc class sport bikes.

The body design is inspired by the WR250F, which is not marketed for street legal. The height distance from the ground to the seat reaches 93 cm, a bit intimidating for riders who have a height of under 170 cm.

The specifications of the legs are capable enough to be invited to explore bad terrain. The front suspension wears an upside down model and is combined with adjustable monocross at the rear. Promises the convenience of its users.
Its agility when conquering off-road terrain is also supported by the use of a frame made of aluminum, notoriously light and strong. Equipped with front wheels with a diameter of 21 inches and 18 inches rear. Meanwhile, for the rate stopper, there is a wave-type disc brake.