The success of Seres as one of the EV vehicle brands belonging to the Sokon Group continues to increase, especially in terms of sales in China. This popularity finally decided to change the name Sokon Group to Seres Group and oversee a number of automotive brands DFSK and Seres itself. Currently, Seres has collaborated with Huawei to develop premium electric vehicles in China and several other countries outside China.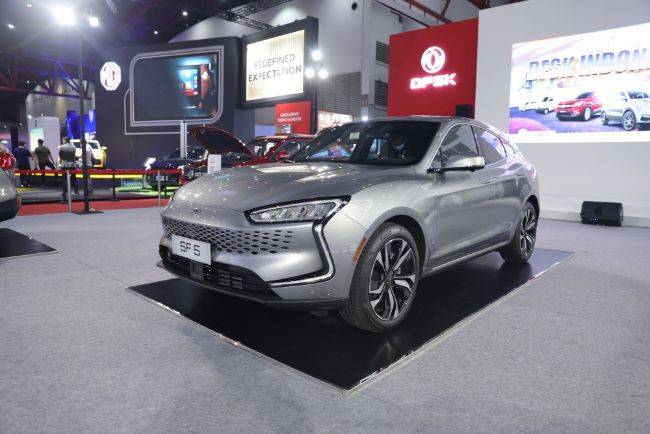 The collaboration between Seres and Huawei has actually existed since last year when it introduced its first electric car, the Seres SF5 in China. In addition, Seres was also able to sell 7,807 vehicles in July and an increase of 8,873 percent (year-per-year). So far this year alone, the Seres brand of vehicles has sold more than 29,000 units in China.
After the success of the Seres SF5, Huawei and the Seres Group then launched the Aito in December which was followed by the release of the Aito M5 which then made it increasingly known by consumers in China. This hybrid-powered SUV immediately received a positive response from consumers, as many as 6,000 units of the Aito M5 were sold within five days of its introduction. In addition, Aito and Seres also bring a number of cutting-edge technologies into the M5, including PETAL Map and Harmony OS Smart Cockpit Cockpit Navigation Experience.
The change in the name of this group of companies also affected the name of the company's stock acronym which is traded on the Shanghai Stock Exchange (SSE). Sokon's name will be changed to Seres in order to facilitate investors' understanding of the company's position and strategic plans to be carried out. However, the change in Sokon Group's name to Seres Group does not affect the automotive brands under its auspices, one of which is DFSK.
The new energy vehicle business journey has actually been initiated by Seres Group since 2016 and still uses the name Chongqing Sokon Industrial Group Co Ltd. At that time, the Seres Group started by making continuous investments in research and development in the automotive sector. As a result, the Seres Group was able to achieve achievements in terms of electric drive technology, smart connectivity and autonomous driving systems.

One of his latest projects is a vehicle platform designed to be able to roam for long distances with pure electric propulsion. Meanwhile, Seres and Aito have released their last model, the M7 in July 2022, by offering an electric SUV concept with large dimensions and supported by a premium cabin appearance. In addition, there are a number of cutting-edge technologies from the safety side to entertainment services for cabin occupants.
"The official announcement regarding the change of the official name of Chongqing Sokon to Seres was made on July 31, 2022. The change of name to Seres Group is the company's strong determination to continue to develop smart electric vehicles in the luxury car market," said Zhang Xinghai, Chairman of Seres.

Meanwhile, the name Seres SF5 itself was once crowded in the Indonesian automotive market when PT Sokonindo Automobile, the agent holding the DFSK brand, brought it to the IIMS 2022 event. There are two electric motors that drive all four wheels with a power of 35 kWh and are able to carry it up to 1,000 km. Although it has not been officially sold in Indonesia, the Seres SF5 has received quite a positive response from Indonesian consumers, especially electric car lovers.