Aprilia is developing a new four-stroke 250 cc parallel-twin engine. It is known from the design of the drawings registered by Piaggio's joint venture with Zongshen in China. The registration of the new twin cylinder engine is reportedly made under the project name 'GPR250RR'. This unit will be intended for entry-level sportbikes.
Now the Noale company is working on a new 250 cc engine. This engine is not similar to the GPR250R sold in China. Yes, it does not carry one cylinder but two cylinders. The GPR250RR would later become the most exotic engine of the existing ones.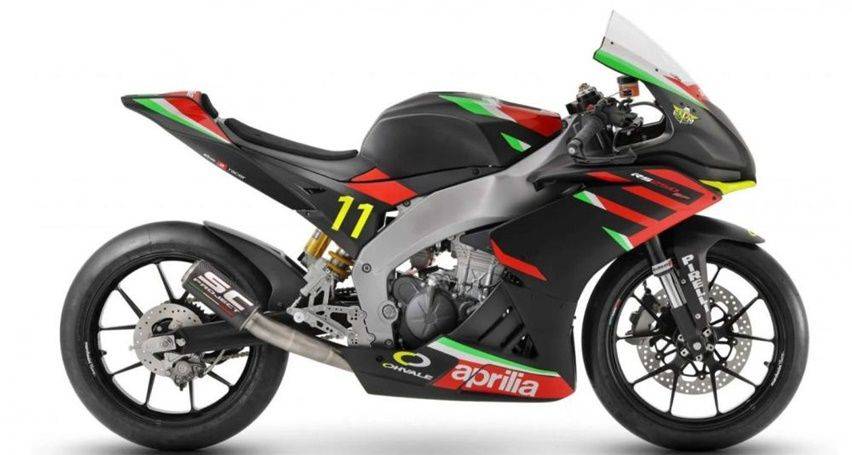 Unlike most other parallel twin engines. Aprilia's 250 cc unit appears to have a central cam drive located between the two cylinders. This unique arrangement is said to reduce the flexibility of camshafts and crankshafts under heavy loads. Points out that the brand-new RS250 could be a purely race engine designed for the track.

Such a configuration can be said to be an unusual innovation for Aprilia. But not for other manufacturers, such models have already been adopted by Honda 1, 000 cc six-cylinder, V4 from VFR400R or Yamaha YZR-M1 MotoGP engines.
According to Aprilia, the engine model under development has a more compact cylinder head. In addition, with the arrangement of the central drive running between the two cylinders can reduce the likelihood of the camshaft and the crankshaft bending or twisting. From the circulating image, it also shows the layout of the DOHC character engine. And of course it is water-cooled. Aprilia's decision to design this layout to pursue more spin or performance.
A little reminiscent, the single-cylinder GPR250R became the basis of the track-only Aprilia RS250 SP offered in Europe in 2020. Aimed at novice racers. The power produced is only 28 Hp. But the engine has the attraction of a fairly light weight, 105 kg. While the latest 250 twin cylinders under development are predicted to produce much higher power than that.

With the new twin cylinders, it is expected to achieve power above 40 Hp. Because competitors in the same class are the Yamaha R3 (Europe) 321 cc which has a record power of 41.4 Hp and the Honda CBR250RR which reaches 40.2 Hp.
Thanks to the fact that Aprilia is under the Piaggio group, which has the resources of several other manufacturers, a new 250 cc unit is currently being developed by Zongshen-Piaggio in China. Yes, Aprilia is no stranger to Chinese R&D, because its small sportbike, the RS125 and GPR250R sold there were developed and manufactured by Zongshen.

If Aprilia releases this new model in the global market, it is very likely that its consumers will be novice riders looking for a light and powerful bike to bring to the circuit. Obviously, this model became a tough competitor to the Yamaha R3 and CBR250RR.