The reason AHM did not change the design and engine of the New Honda Vario 125
Modification Honda Vario 125 does not represent consumer expectations. The revisions made only minor updates to the design and the addition of features for the highest variant. Not a few hope that the Vario 125 will also find a design similar to its older brother Vario 160. Consumers also expect the use of an eSP + 4 valve engine and a revised eSAF type chassis.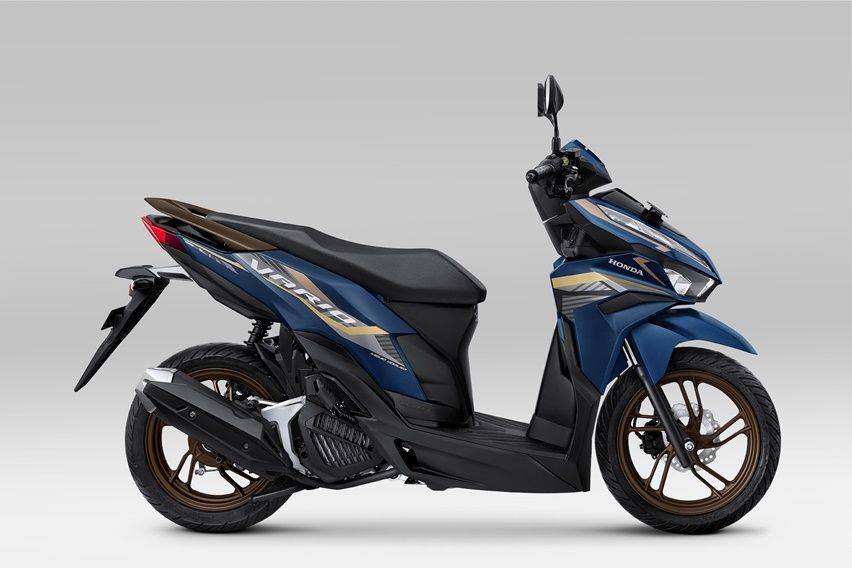 In this regard, according to As Large Project Leader From Honda R&D South East Asia Co., Ltd, Sompong Sureechairattanakul, the development of the New Honda Vario 125 is based on consumer needs and demands. The results of internal research obtained state that the core design and old engine of this model are still needed by consumers.

"For the Vario 125 model, it was developed from the desires and needs of consumers. So why is it maintained, once again because it is considered sufficient for daily and urban use," he said during a virtual press conference, in Cikarang, West Java, Monday (26/9).
Consideration of the compact size of the motor and the right weight are one of the reasons why we keep the old engine mix. Supposedly, Honda already has a 125 cc engine with ESP + 4 valve technology which is embedded in the Honda SH125 in several countries.
The strategy did not change the total design and engine of the Honda Vario, arguably the first time that AHM had done it. Previously, the 125 and 150 engine versions of the Honda Vario were always presented like twin brothers. Then the question arises, is this a manufacturer's ploy so that consumer cannibalism occurs?

The answer can be said like that, AHM seems to want to separate the target consumer between the 125 and 160 cc engine versions. However, in a more subtle language, the Marketing Director of PT AHM referred to it as market expansion.

"The design is indeed sportier, especially in the light shield, front top cover, and side body. So when it comes to changes, it's different from the Vario 160. wide. Yes, the point is to expand consumers," he said.

From a business perspective, with all the changes made to the New Vario 125, Thomas said the sales target of this scooter is projected to be able to sell 500 thousand units per year. The trade price has now escalated from Rp. 300 to Rp. 800 thousand. Below is the official OTR for the Jakarta area.