Kawasaki Motor Indonesia (KMI) explained that the shortage of semiconductor chips did not greatly affect production and business activities in the domestic market. This is interesting, considering that rivals Honda and Yamaha have confirmed that the shortage of semiconductors has an impact on the fulfillment of consumer motorcycle ownership.
This was conveyed by the Head of Sales & Promotion of PT KMI, Michael C. Tanadhi. According to him, one of the reasons why the scarcity of semiconductor chips does not have much impact on Kawasaki is because most of its products still carry a carburetor atomizer system and minimal electronic devices.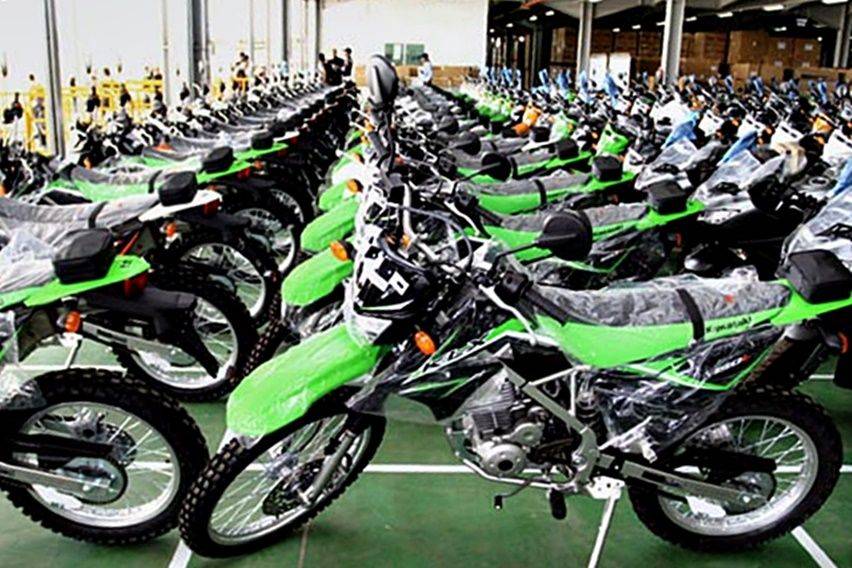 "We are still selling and producing many carburetor motors. The volume maker at KMI is precisely the carburetor model, so we are not affected too much (semiconductor crisis),"
In the domestic market, Kawasaki's sales are dominated by trail products up to 70 percent. While the W175 accounts for 20 percent and the remaining 10 percent are sports products from the Ninja series. Now for the trail model (150 cc) and W175 both still carry injection atomizers and you could say the features and technology are not too complex.
Another thing for sports products that already carry injection atomizers and are equipped with many modern features, according to Michael, the scarcity of chips slightly interferes with production activities. For example, for the case of purchasing the Kawasaki Ninja ZX-25R, consumers must be willing to pivot for about 2 months.

"For all models with carburetor I can say they are ready (available). For injection, it takes time to pivot, but we try our best so that delivery can be fast to consumers," he added.
The problem of semiconductor chips is indeed very influential on several industries, including automotive. Since early 2021, rare semiconductor chips have had a major effect on the world's auto industry.

Please note that semiconductors have an important role in a vehicle, especially in the electronics and electricity sectors. This microchip is not only used for 1 feature, but there are several other features that also have these components.

So electronic parts such as digital instrument panels, keyless systems, remote components, and smartphone connectivity systems cannot function without the semiconductor chip.

The cause of the crisis in the supply of semiconductor chips is due to the increasing demand for electronic equipment such as smartphones or game consoles, but factory utilities are falling due to COVID-19. The fire case of one of the largest automotive chip factories in the world Renesas Electronic Corp. in March 2021 also further exacerbated the crisis situation, so that motorcycle and car manufacturers competed with each other to acquire chips.