The Vespa 50 Special, a special edition like never before, was revealed at Milan Design Week 2022. The unit, called the Vespa 50 Special-e, was born from a concept designed by Garage Italia. So this is not a mass product, but an innovation. Interestingly, the conventional powertrain was removed and replaced with electric power.
With a contrasting ivory white color, this Vespa is the creation of Lapo Elkann and Sergio Esposito. Lapo's custom workshop has been around since 2015. He does a lot of restomod work, but so far he's only focused on cars. Lapo is a member of the Agnelli family, grandson of former Fiat chairman Gianni Agnelli. His brother John Elkann is the boss of Ferrari, Stellantis and CEO of Exor, the parent company of the two automakers.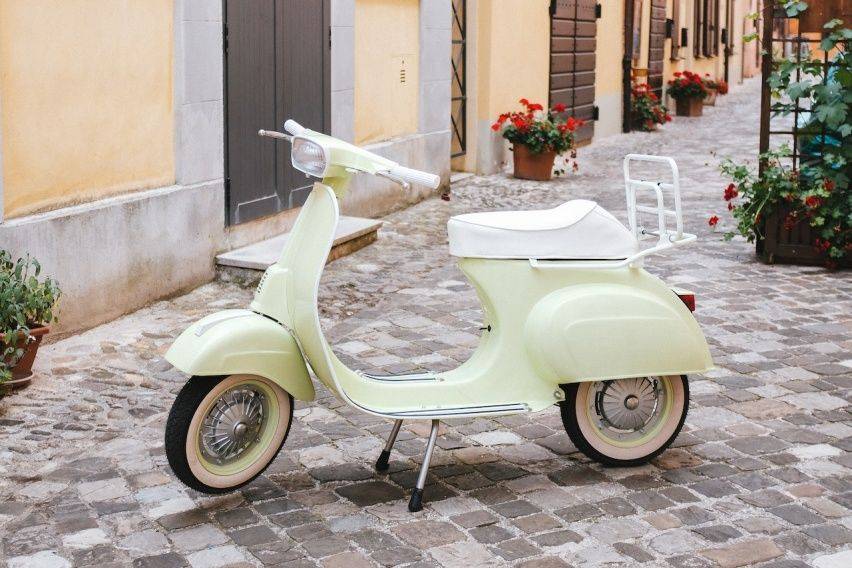 The headquarters of Garage Italia is located in the Piazzale Accursio in Milan, where the debut took place. Meanwhile, the Vespa 50 Special-e represents Garage Italia's first entry into the world of two wheels. The unit took the stage alongside the Alfa Romeo Spider Duetto Hybrid which also debuted at Milan Design Week.
The reason they made this electric-powered Vespa was for one thing, namely the latest entry in the Italian ICON-E Garage series which turns the classic Italian design into an electric version. The point is of course, their work will become a Vespa design icon. Previous projects in the ICON-E series include the Fiat 500 Jolly and the Fiat Panda Integral-e.

"I am very happy to present Garage Italia Customs Special-e because for me the Vespa is not just an icon of style and design. In fact, I am very attached to Piaggio by a deep affection because my cousin Giovanni Alberto Agnelli was the President of the company in the 1990s. It is to him that I dedicate this latest creation of Garage Italia," said Lapo Elkann.
According to the CEO of Garage Italia, Sergio Esposito this work is not a demonstration vehicle and is not a one-off version. He said that this unit will soon be available for pre-order through the official Garage Italia channel.
"Our Vespa 50 Special-e is dedicated straight to the hearts of Italian turtleneck lovers, through continuous design with great success. Vespa amplifies its storytelling even more, and presents itself in summer with our freshness, color and all-Italian touch. The Vespa 50 Special-e can be ordered directly through the official Garage Italia Customs channel," said Sergio Esposito.

The Vespa 50 Special-e from Garage Italia is painted in a contrasting ivory white color. Various details still survive with the original form. But of course with a new touch from the cold hands of Lapo and Sergio. Front and rear luggage racks are added, but in an optional package. The short-stemmed mirrors have rectangular dials reminiscent of the shape of headlights. Of the many changes, the single seat model is his trademark. Packed with innovative techniques. Use leather material with diamond texture.

Not much information is available about the electric powertrain involved. But the electrification kit replaces the gasoline combustion engine in the side compartment. With a power of 7kW and the range is said to be around 100 kilometers on a single charge. If the performance created is that big, it means that it is superior to the latest technology on the market today