Electric vehicles are the path chosen by Indonesia to achieve its emission reduction target. Various parties have supported the road chosen by the government, one of which is Mini Indonesia. The latest, Mini brought pure electric products in the Mini Electric some time ago.
Head of Mini Asia, Kidd Yam revealed, the presence of Mini Electric in Indonesia is one of Mini's preparations to welcome the era of electrification. Mini, which is under the BMW Group, has targeted to sell its entire product line with electric technology by 2030. Not to forget, all preparations for the electrification era have begun, including in Indonesia.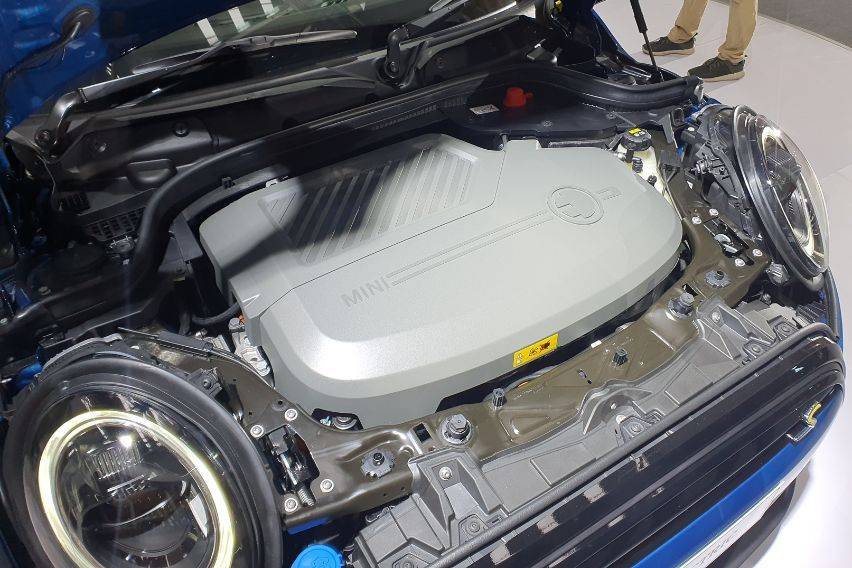 "Starting 2030 all Mini products will be fully electric, no conventional engines. We also do not glance at the hybrid. All readiness has been confirmed, and we will see what kind of response, and what is needed. We also learn what customers need and we will continue to improve it," said Kidd when met on the sidelines of the Mini Electric launch some time ago.
Kidd added, for model shifts, consumers in the premium car segment seem to be quicker to adapt. This is because of the courage and desire of Mini consumers to experience and try new technologies.
"In addition, many consumers in the premium segment tend to think that electric vehicles can be an interesting option to try. Because on the other hand, electric vehicles have several advantages, such as being free of odd-even. Consumers in this segment also have more than one vehicle," said Kidd.

Jodie O'Tania, Director of Communications for the BMW Group also said that Mini is currently preparing for its electric charging infrastructure and sales network. Preparations for human resources were also made to welcome consumers who have electric vehicles.
Especially for the new Mini Electric model, Mini Indonesia also provides support for ease of ownership. One of them is by installing Wallbox Charging for every Mini Electric purchase.
"So the purchase of Mini Electric includes Wallbox Charging Mini and installation. Later we will survey first, whether the electrical power at home is appropriate. We will adjust to each customer. In addition, gradually, we will also cooperate with dealers and several places, such as shopping malls, to provide electricity charging stations," said Jodie.

Semiconductor Chip Crisis

Mini and BMW in Indonesia are also inseparable from global conditions, namely the scarcity of semiconductor chips. A number of vehicles offered by the BMW Group in Indonesia are reportedly affected by the scarcity of these chip components.

Jodie even revealed, due to this global problem, his party was forced to cut some of the features offered on the vehicle. Although it is not clear what features will be sacrificed.
"So, there are features that have to be removed due to chip problems. But the feature is not essential, but like an additional feature," said Jodie.

The scarcity of these chips also has an impact on production and makes consumer waiting times lengthen. Reportedly, several models have completely build up (CBU) status, aka imports, the indent time becomes longer.

"Several models, especially the CBU, were affected and pivoted. For the Indonesian model (CKD) there are some but not significant. Some Mini models, the indent can be one year," said Jodie.

Mini Electric is offered in two variants, namely Mini Electric and Mini Electric Collection, which are available in limited quantities. Mini Indonesia offers Electric Collection at Rp.955 million and Mini Electric at Rp.945 million, all off the road. This price also includes Mini wallbox, cable for charging in public places, travel charger and installation fee