After releasing three new products, Kawasaki Motor Indonesia (KMI) also introduced Electrode. The electric bicycle is designed for children aged 3 to 8 years. Its form is like a push bike or balance bike that we usually know. It's just that he is equipped with a battery and a driving motor. When sold in Indonesia, this unit is priced at Rp. 20 million.
Head of Sales & Promotion of PT Kawasaki Motor Indonesia (KMI) Michael C. Tanadhi said that Kawasaki always tries to commit to developing new technology. "With the presence of a new product consisting of two motorcycles and the latest Kawasaki electric bicycle, we are ready to provide pleasure and enjoyment for motorcycle and electric bicycle users of all ages," said Michael in an official statement, Thursday (9/6).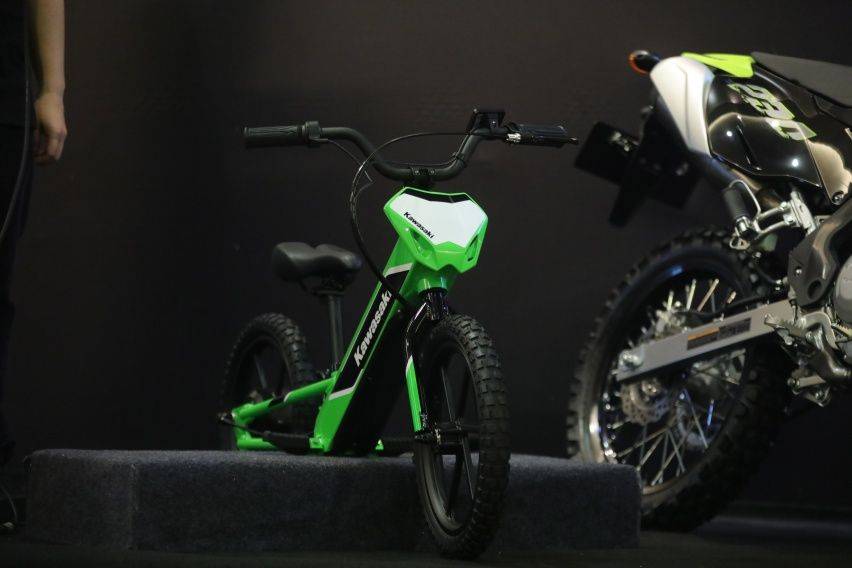 This Japanese motorcycle manufacturer seems to want to try new things in offering products. They also enliven the era of electrification in the country which is being echoed by the Government. The first step started from showing off the Kawasaki Electrode electric bike. This vehicle was born to provide the first experience for children to drive.
Michael explained that Kawasaki's first electric bicycle was equipped with a 250 watt electric motor with a lithium-ion battery. The lithium-ion battery in the vehicle can be used for 2.5 hours in a fully charged state. Meanwhile, for recharging it takes 2.5 hours to be full. The battery is housed in an aluminum case, which keeps it away from dirt, dust and rocks and protects it from potential damage from falls or harsh use by children.
Although built and designed for children, this tiny electric bike is claimed to be fun to ride and easy to control. The appearance of the electrodes is painted in bright Lime Green or Green according to Kawasaki's identity. The graphics themselves are inspired by their flagship motocross model.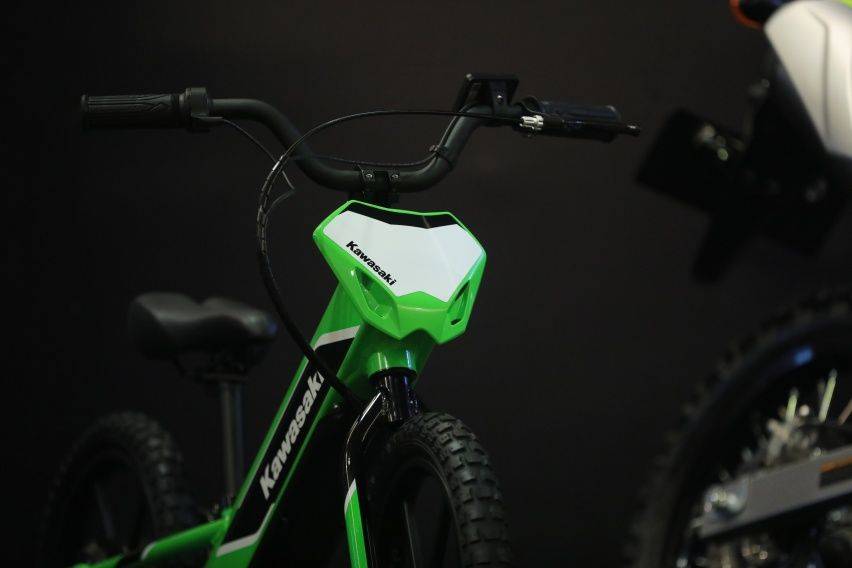 In addition, the tires used are off-road models so that they are very suitable for adventures on rough terrain. This vehicle is suitable for attracting children's interest in off-road activities with motorbikes in the future.

The weight of the Kawasaki Electrode electric bicycle itself is said to be quite light at 14.5 kg. This electric bicycle has three speed modes that can be selected according to the wishes of the rider. The three modes are Low (max 8km per hour), Medium (max 12km per hour), and High (max 21km per hour). On the LCD screen the mode selector requires a passcode from the parent so you can monitor how much power is being used.
Then mentioned this vehicle has a low center of gravity. So parents don't worry too much about safety. The small body also makes the Kawasaki Electrode easy and compact to carry anywhere. KMI claims that the electric bicycle will fit in the back seat or trunk of a car.

KMI plans to market the Kawasaki Electrode at a price of Rp. 20 million. However, it is not certain when they will commercialize it in Indonesia