Hyundai decided to stop production of the Ioniq this year. Quoted from the official Hyundai Europe page, Hyundai revealed that it will stop the pioneer electric vehicle model from their factory in Ulsan, South Korea starting July 2022.
The Ioniq EV models that will be discontinued include hybrid, plug-in hybrid and fully electric models. This means that the Hyundai Ioniq electric car sold in Indonesia also comes from the Ulsan factory in South Korea.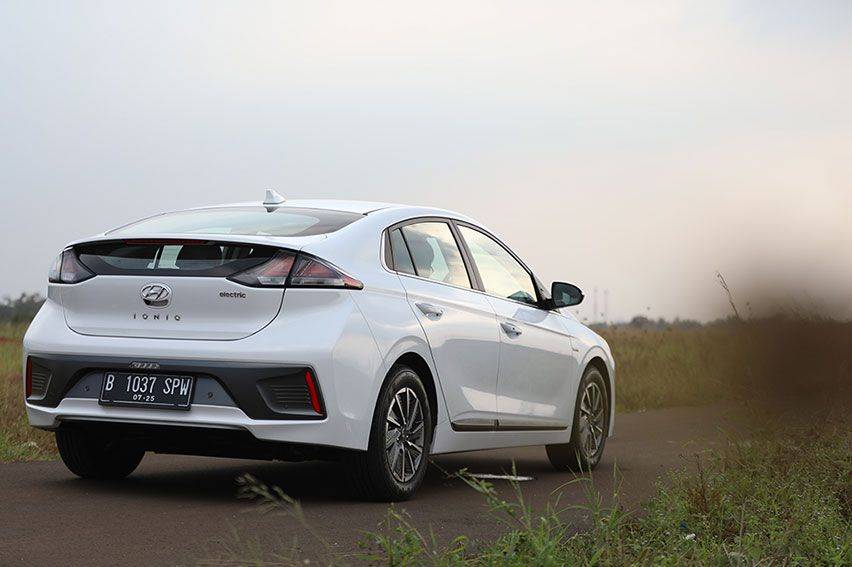 Make no mistake, the Hyundai Ioniq that was discontinued is not the Hyundai Ioniq 5. Indonesia itself has become the production base for the new Ioniq 5 electric vehicle model. Meanwhile, the Hyundai Ioniq in question is an electric-powered sedan that came first.
The Hyundai Ioniq itself has long been known as an environmentally friendly vehicle model from Hyundai. This decision is said not to be made in a short time. Hyundai has been planning to stop production of the Ioniq for a long time.

Hyundai said the changing automotive market had forced the Ioniq to stop producing. Especially for Europe, Hyundai is developing the right product. Ioniq itself has sold more than 135,000 units in the European market since its introduction in 2016 and has met the company's business targets.
Currently, dealers in Europe and America are still offering Ioniq until the stock runs out. But running out of stock makes this decision in itself impact on potential customers in some countries that no longer find Ioniq model offerings.
Ioniq is a Hyundai model that takes the basis of the i-oniq concept which debuted at the 2012 Geneva Motor Show ago. The design is the hallmark of modern Hyundai vehicles, which present a fluidic design.

The Ioniq is also a historic model for Hyundai after successfully applying autonomous features through tests on the streets of Las Vegas. In 2017 this technology was demonstrated at the Geneva Motor Show. Using LiDAR technology, this safety feature is made as simple as possible to become a Smart Cruise Control and Lane Keeping Assist feature that can now be felt on modern Hyundai models.

Hyundai calls the Ioniq product a stepping stone for the electric vehicle industry. An era that ended well for the advancement of eco-friendly transportation and developing the Hyundai EV market as it is today.
The possibility of stopping Ioniq's production will have an impact on the Indonesian market in the next few months. Currently, the Ioniq EV is still offered on the official Hyundai Indonesia website. There are two variants, namely Prime with a price tag of Rp. 682 million and Signature at a price of Rp. 723 million.
Some time ago, the COO of PT Hyundai Motor Indonesia (HMID), Makmur, revealed that his party was still offering the Ioniq EV together with the Kona EV with CBU (Complete Built-Up) status in Indonesia. The volume also includes a little. Until April 2022, records from Gaikindo (Indonesian Automotive Industry Association) show that only 26 units of the Ioniq EV have been sold.

The Hyundai Ioniq EV uses a permanent magnet sychronous motor with a lithium ion polymer type battery with a capacity of 38.3 kWh, 319.4V power and 113 kW power output. Ioniq has a mileage of 373 kilometers with power channeled through a 2WD single speed reduction gear transmission.

Its ability on paper has a maximum speed of 165 kilometers per hour, power of 136 ps and torque of up to 295 Nm. Acceleration from rest to 100 km per hour in 10.2 seconds for normal mode and 9.9 seconds for sport mode.