In order to realize even deeper vehicle personalization for Porsche consumers, the manufacturer presents the Porsche 911 from the Exclusive Manufaktur division with a unique touch to its design. One of them is a Porsche with a distinctive Indonesian spice color accent, chili.

Porsche took the chili color element for a touch of color embedded in the exterior and interior of this exclusive product. Porsche Exclusive Manufaktur gives consumers the freedom to choose the look with 700 options available for all models. At its launch, there were nine Porsche Carrera S that got this unique touch and have been proposed by consumers in Indonesia.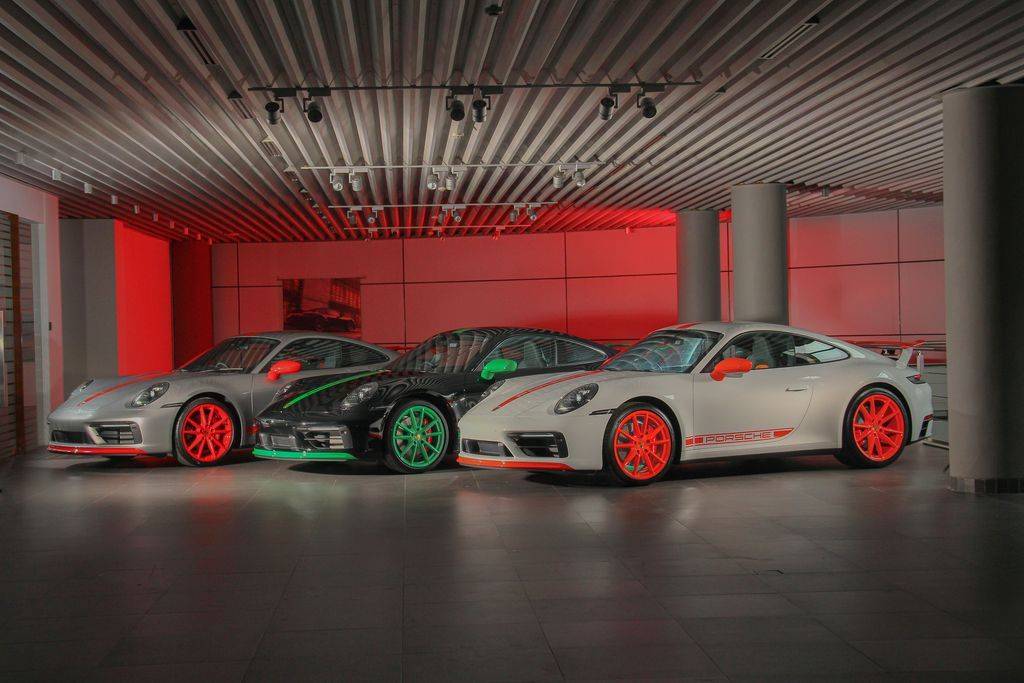 The high interest of Porsche consumers for personalization has made this German car manufacturer present this program in several countries, one of which is Indonesia. Of all requests for the 911 model sent worldwide, twenty-five percent of them have gone through Exclusive Manufaktur to get a touch of personalization that is even more detailed. The Porsche Exclusive Manufaktur program is not available in every country. Luckily this program is in Indonesia.

"We are proud to offer the Porsche Exclusive Manufaktur option in Indonesia with a strong demand for individualization among our passionate customers. Porsche Exclusive Manufaktur allows the creation of sports cars that are individualized, like a customer's fingerprint and we are pleased with the positive response to the collection made especially for Indonesia," said Michael Vetter, Managing Director of Porsche Indonesia.
The Porsche Carrera S uses a standard engine specification, a 3.0-liter twin turbocharged 6-cylinder mated to an 8-speed PDK automatic transmission. The engine package produces power up to 448 hp with peak torque reaching 528 Nm with a rear-wheel drive system.
There are a number of aerokit additions to the Carrera S body to suit the owner's wishes. Even so, this does not reduce or increase the level of aerodynamics significantly. The goal is that the driving experience offered remains in accordance with the standards of Porsche from Germany.

This is interesting, through Porsche Exclusive Manufaktur consumers can make some adjustments related to aerodynamics. For example, such as the addition of side intakes or other features. However, Porsche Indonesia still provides important considerations regarding the assembly time and costs that must be added to the request. So every vehicle that has been produced at the factory will go back through the personalization process at Porsche Exclusive Manufaktur.
Every Porsche unit that wants to personalize at Porsche Exclusive Manufaktur will be given a hand crafted touch again with materials and appearances that suit consumers' wishes. However, Porsche Indonesia cannot explain in detail the time needed to build a Porsche unit that goes through the exclusive personalization process. According to Porsche, each vehicle and consumer has different demands and different manufacturing processes.

The Porsche 911 Carrera S itself is marketed in Indonesia with prices starting from IDR 4 billion off the road without an exclusive personalization touch. If consumers want to get a Porsche Exclusive Manufaktur, an additional fee will be charged according to requests and additions made to the vehicle. Not only specifically for the 911 Carrera S model, the Porsche Exclusive Manufaktur program can be applied to all vehicle models marketed in Indonesia. How? You want to order a chili colored Porsche too?