Honda is going faster in its target of bringing a variety of environmentally friendly technologies to its products. Recently, Honda Automobile Thailand Co., Ltd officially introduced the All New Honda Civic version e: HEV for the first time in a world premiere. Honda offers its legendary sedan in two variants, namely e:HEV RS and e:HEV EL.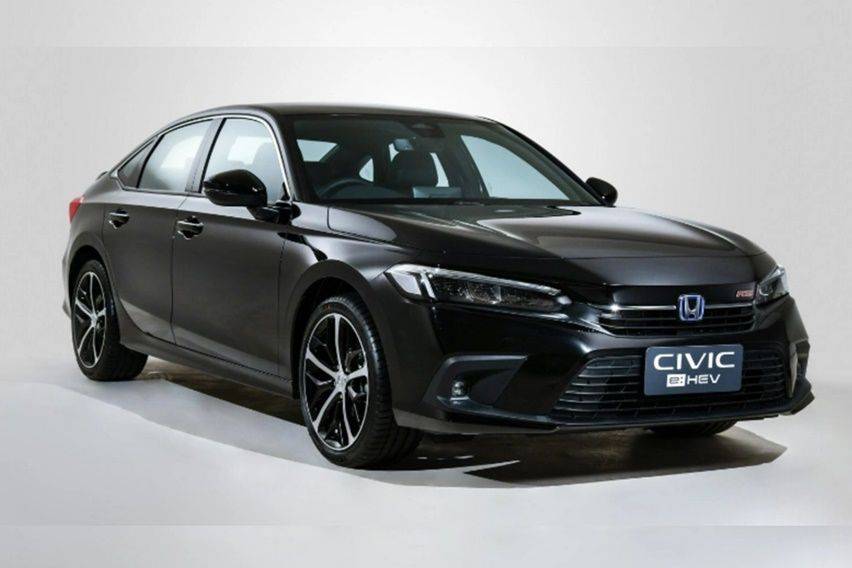 The All New Honda Civic e: HEV uses the e: HEV full hybrid system technology. This technology combines two electric motors, namely a motor generator and motor drive as well as a 2.0 liter DOHC Direct Injection Atkinson Cycle engine. Quite an interesting choice even though Honda has a turbo engine version which is also popular.
For driving sensation, the driver can choose the three modes offered, namely EV Drive Mode, Hybrid Drive Mode and Engine Drive Mode according to their wishes. Honda also still offers three distinctive driving modes on its products, namely ECON, Normal and Sport.
Noriyuki Takakura, President and CEO of Honda Automobile Thailand Co., Ltd. said that after being shown for the first time at the Motor Show in Thailand some time ago, the Civic e: HEV sedan has received an extraordinary response from the public within two and a half months. This has become a trigger for enthusiasm among consumers in the e:HEV line from Honda.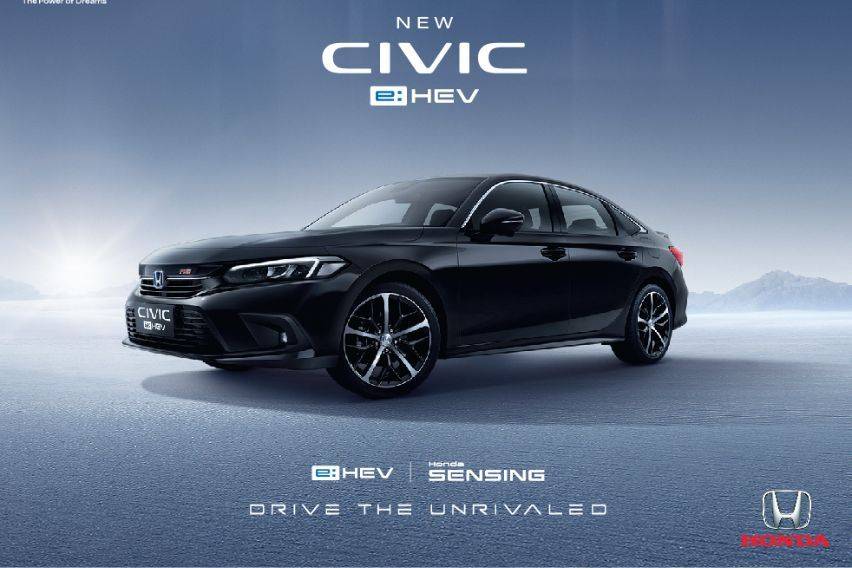 "E-line; This HEV from Honda uses a full-hybrid system that provides powerful driving performance while also producing excellent fuel consumption. In addition, this is also a response to Honda's 2050 target where we have the initiative to achieve carbon neutrality and also an accident-free society with the presence of Honda Sensing. We also believe that the All New Honda Civic e: HEV can further strengthen the Honda Civic line in order to maintain its position in the compact car market." Takakura said in his statement, Friday (17/6/2022).
On paper, the 1,993 cc 16 valve DOHC engine produces 141 ps of power at 6,000 rpm and 182 Nm of torque at 4,500 rpm. The electric motor produces 184 ps of power at 5000-6000 rpm and up to 315 Nm of torque at 0 to 2000 rpm. Some of the additional technologies in this sedan include Honda Sensing, Honda Smart Key System with Honda Smart Key Card, Remote Engine Start, 10.2-inch TFT MID screen, 9-inch head unit screen connected to Apple Carplay and Android Auto.
Dimensionally there is no difference with conventional engine variants. The Honda Civic E:HEV offers a length of 4.6 meters, a width of 1.8 meters and a height of 1.4 meters with a wheelbase of 2.7 meters. It's the weight that has a difference. The conventional engine variant weighs 1.3 tons and the hybrid version weighs 1.4 tons.

The All New Honda Civic e: HEV variant is targeted to sell 8,300 units per year when it begins to be mass marketed in the future. In addition, Honda also provides a ten-year warranty for the lithium-ion hybrid battery and a five-year warranty for the hybrid mileage system.
So what are the chances of this product being present in Indonesia? The possibility is quite wide open because the Civic products offered in the country also come from Thailand. However, this sales decision depends on the assessment of PT Honda Prospect Motor (HPM) to see the hybrid sedan market which is currently dominated by Toyota products. Regarding the price, the e:HEV EL+ variant is offered at 1.129 million Baht or around Rp. 440 million. The top model, the e:HEV RS, is offered at a price of 1.259 million Baht or around Rp. 531 million. Currently in Indonesia, only one Civic variant is offered, namely the All New Civic RS at a price of Rp. 584.9 million. This means that there is still a price gap that Honda Indonesia can work on to bring sedans with environmentally friendly technology into the country.