PT Astra Honda Motor (AHM) surprised by spreading a new product teaser image on its official Instagram account Monday (20/6). A strategy that Honda rarely uses when preparing a new motorcycle for consumers.
there will be something exciting in June you know! Gather here, Admin Honda spill the first clue first," wrote Honda in the Instagram caption column.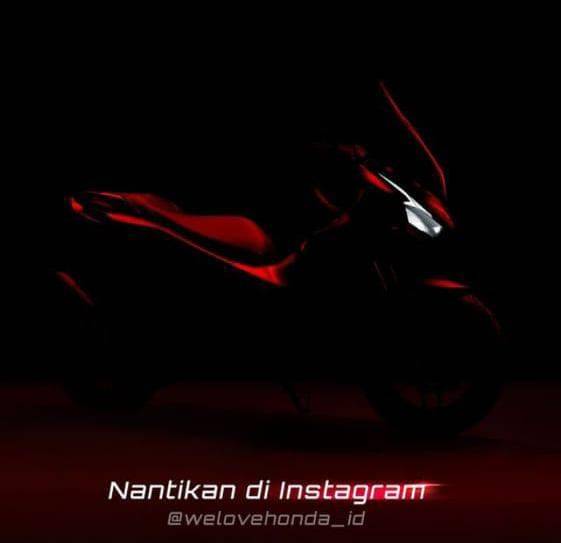 From the silhouette of the image shown, it is certain that this is an automatic motorcycle adventure. The headlights have similarities to the Honda ADV 150 which was launched at the 2019 Gaikindo Indonesia International Auto Show (GIIAS).

Then it is also seen that there is a windscreen component that is large enough to be present on the front cover of the body. While the pull of the side body lines also have similarities with the ADV 150. So is it possible that the all new ADV 160 will be hatched by AHM?
We tried to confirm this to the General Manager of Corporate Communication of AHM, Ahmad Muhibbuddin. Although he does not want to talk about what products will be launched, he ensures that the new motorbike from Honda will be a surprise for Indonesian consumers.

"We'll see later, whether it's the correct model (Honda ADV 160) or there is another surprise from AHM. Wait and be patient, OK," said Muhib, his best friend.
The Right Time to Launch Honda ADV 160

The reason is because 2 of his brothers, the Honda PCX and Vario, have been refreshed with a 160 cc heart pacemaker configured with 4 valves. ADV which is also built from a similar engine design and construction is very likely to use the more powerful engine.
Moreover, looking at the life cycle of a vehicle product, the ADV 150 is now 4 years old. Generally, the producers carried out a massive refresh strategy at that moment, this was also done on the PCX and Vario.

If you really carry a similar engine, it means that the all new ADV will be packed with a 4-Valve, ESP + engine with PGM-FI (Programmed Fuel Injection) fuel. Meanwhile, the diameter x step is 60 mm x 55.5 mm.

When referring to the performance of the Honda PCX 160, the maximum power can explode up to 15.8 horsepower at 8,500 rpm. Then the maximum torque of 14.7 Nm at 6500 rpm. This scooter uses a centrifugal dry clutch and CVT type distribution.

Predictions in addition to packing a new engine, the new Honda ADV will also have a design change to make it look more fierce. Then there is the opportunity that the ADV 160 is equipped with a big motor feature (MOGE) on the PCX 160, namely the HSTC (Honda Selectable Torque Control). This device is an active safety feature of traction control which will keep the rear tire spinning so that no slip (freewheel) occurs.
Or Maybe Honda ADV 250?

If it's not the Honda ADV 160, maybe AHM will bring in a new automatic option in the 250 cc class with the Honda ADV product. Previously, Honda was observed to have registered an adventure scooter design patent in the official Intellectual Property and Data Data (PDKI) of the Ministry of Law and Human Rights of the Republic of Indonesia.

From the prototype image, this motorbike has the same design as the ADV 150 but in terms of shape it looks more gambot with the use of more advanced components. For example, the application of an upside down front suspension, a larger exhaust layout, and the embedding of handguard components.

The analysis of the ADV 250 is also worth selling in Indonesia because AHM has already sold the Forza 250. The company does not need to bother with research and invest more to use a new pacemaker. Moreover, manufacturers bearing the flapping wing logo often use the same engine but differ only in motor design.

So what motorcycle will Honda launch, could it be the ADV 160, ADV 250, or a new adventurous scooter model? We are waiting for a surprise from AHM