Norton Motorcycles is a motorcycle company known for its heritage. But in its new form, the British brand is poised to join the electric vehicle revolution. It is ready to start this project within the next 30 months to develop a battery-powered iron horse that lives up to the Norton name.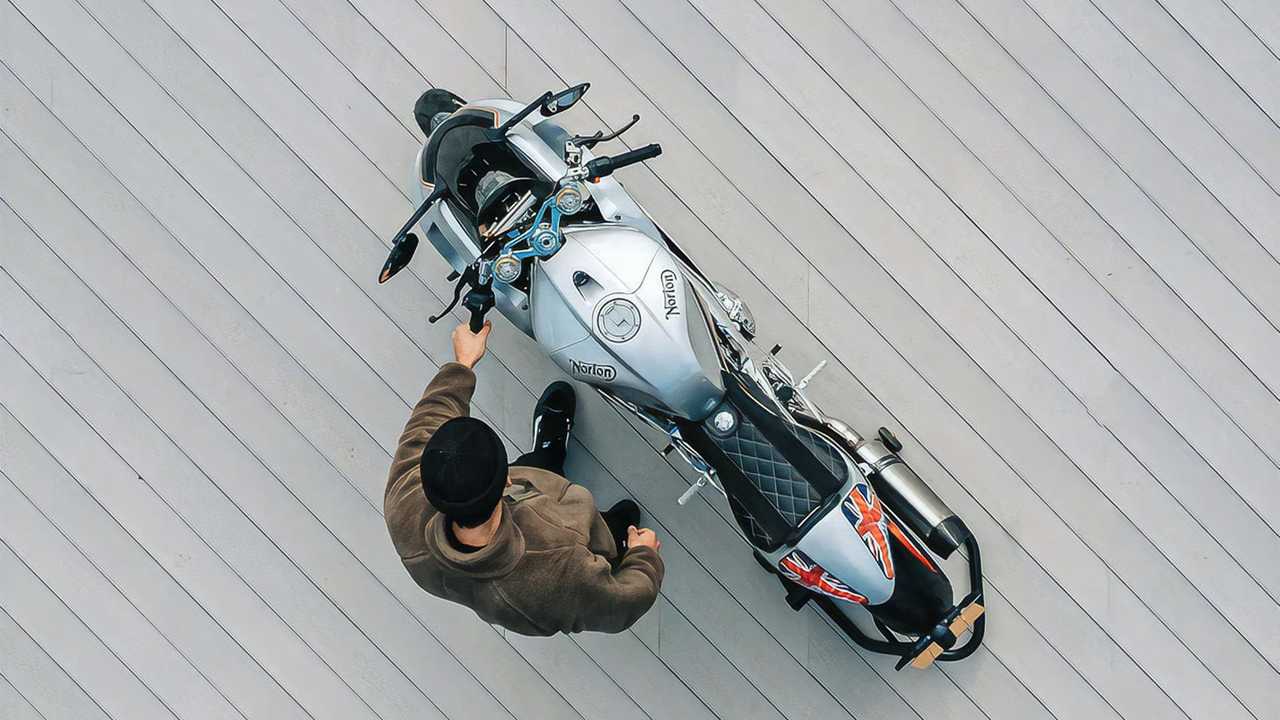 Under the ownership of the Indian manufacturing giant since 2020, following the collapse of the previous Norton iteration under Stuart Garner, Norton's finances are now more stable. That is already reflected in the opening of a new manufacturing facility in Solihull, UK and the release of several products. Among these are the reengineered V4SV superbike and the V4CR café racer. The Atlas model was originally developed during the Garner era but was delayed by the company's collapse and restructuring.

On June 17, 2022, Norton Motorcycles finally made a big announcement. His party made a big plan with the name 'Project Zero Emission Norton'. This is a completely new Norton project under TVS ownership.

The company has also received funding from the Advanced Propulsion Center (APC) 19 initiative, a government organization that aims to accelerate the adoption of zero-emission transportation technologies. APC 19 will distribute £25m to the UK auto sector, or up to 50 per cent of the investment made by entrants. But so far Norton has not made any announcements regarding spending or how much APC-19 is giving away.
"This significant funding investment is an important milestone, as it marks the beginning of the electrification journey and fulfills our ten-year product plan. Norton is an example of modern luxury and is not afraid to challenge the status quo, innovating for the future of mobility while staying true to our British heritage. It also focuses on our desire to support the UK in its mission for a clean automotive future," said Robert Hentschel, CEO of Norton.
Meanwhile Ian Constance, Chief Executive of APC said Norton is an iconic British brand with a proud history. From making motorcycles, supporting British efforts during the second world war, to developing the world's first production superbike. "They are now looking to the future with electric motorcycles that can deliver both performance and range. It also has a positive impact on UK manufacturing and a greener environment."

In its development, Norton did not do it alone. He has formed partnerships with several companies. Among them is Delta Cosworth, an electric powertrain specialist owned by the legendary company Cosworth. Headquartered at Silverstone and ready to develop Norton battery packs.
Then HiSpeed Ltd, an engineering firm based in Bicester to develop electric drive units, and is responsible for creating new motors for Norton. Formaplex Technologies, which specializes in carbon fiber and composites. M&I Materials, a specialist materials manufacturer based in Manchester who helped create cooling systems using MIVOLT dielectric fluid that can immerse electrical components.

Then INDRA, a company that develops and manufactures chargers. As well as the Warwick Manufacturing Group at the University of Warwick, a collaboration between academia and industry that has also assisted Triumph with its TE-1 electric bicycle project.
"Working with world-class partners, we are confident that Norton's Zero Emission project will eliminate the current dispute between conventional and electric motorcycles. We wanted to create an EV product that drivers want by blending Norton's design DNA without compromise with racing performance, touring range and lightweight handling," said Robert.

According to Andrew McGordon, Reader, Energy Applications Group at WMG, University of Warwick, this project can produce extraordinary products. "WMG is excited to be a partner on this project that exploits our research in battery and systems modeling to develop zero-prototype modeling and validation methodologies, including predictive intelligence, charging and Vehicle to Grid technologies. We will bring extensive electrification experience to this project after working in many sectors," he said.

A 30-month timescale means the project will be completed by the end of 2024. Norton expects the project to produce the motorcycle that many riders around the world want. In addition, these jobs are expected to create many jobs in UK manufacturing and R&D.

Apart from Norton, Triumph and Ducati are also on their way to developing their own electric motorcycles, not to mention the ongoing efforts of BMW and some secret projects from the Japanese motorcycle industry. In the next few years we can certainly see a revolution in the performance of electric vehicles and their ability to compete with conventional gasoline powered engines.