Launched last March, the Honda HR-V came as a new person that was very different from before. Not only can it be seen from the design which is much more revolutionary, but also the features and turbo engine that are the mainstay.
It's not wrong if only two months have passed, the order has already exceeded 8,700 units. Even because of that, buyers have to queue for months to get the unit.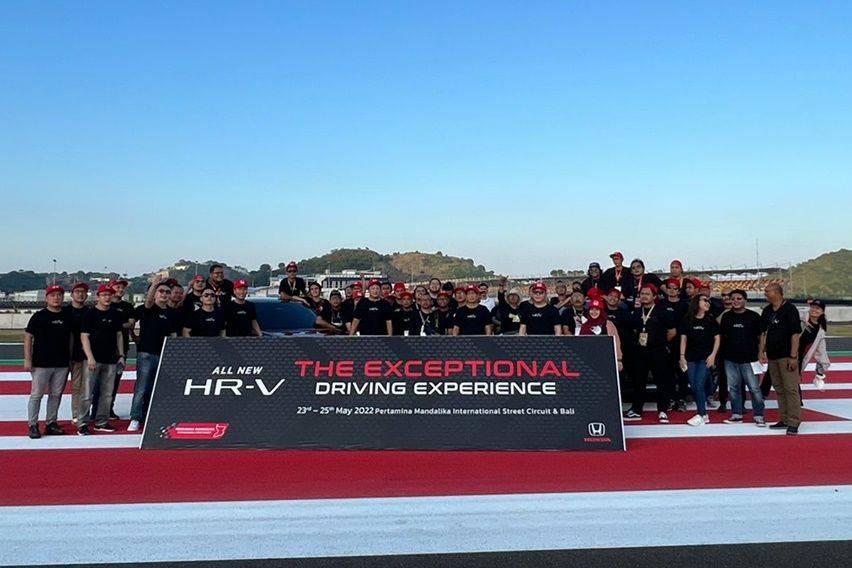 Although welcomed positively, the Honda HR-V is not without its shortcomings. Most striking, the new panoramic roof which now uses a cover or sun shade that must be removed and installed manually. Even though the panoramic roof curtains can be operated electrically in the previous generation.
More than that, even now the Honda HR-V uses a fully fixed panoramic roof model. This means that the glass roof cannot be opened. While the previous generation has an electric sunroof that can be opened.
"The reason is because we want to provide a different driving experience, namely with a larger panoramic roof. This unique roof allows the driver and front passenger to enjoy an even more pleasant view up," said Yoshitomo Ihashi, Large Project Leader of All-new Honda. HR-V Honda Motor Co., Ltd., Automobile Operations, Monozukuri Center virtually to the media crew during the Media Test Drive of the Honda HR-V at the Mandalika Circuit (23/5).

Furthermore, he said if using the sunroof model as before, then there must be a frame and components of the sunroof opening and closing mechanism. So that the panoramic roof cannot possibly be sized like that of the latest Honda HR-V.
He gave a similar reason to answer questions about the sun shade which is also no longer electric. "If you use an electric model, you need space to place all the mechanical and electrical components," continued Yoshitomo Ihashi.
The Honda HRV Media Test Drive activity lasted for three days from May 23 to May 25, 2022. The first day we were invited to taste the asphalt of the MotoGP race track at the Mandalika circuit using a Honda HR-V RS turbo engine.

After that, we also had the opportunity to tour the island of Bali with the Honda HR-V SE with a 1.5 liter non-turbo engine the next day. Curious how the story goes? Wait for the review in the next article, okay!