After the Ministry of Industry first mentioned the plan for the birth of the Hybrid Innova product last year, Toyota continues to prepare for the presence of this new product. Based on the latest information, the Innova Hybrid will be ready to be present at the end of 2022.
"Hopefully we will keep planning. We will prepare the product at the end of the year so that it can be enjoyed by the people of Indonesia in the not too distant future," said Indra Chandra, Project General Manager of Toyota Daihatsu Engineering & Manufacturing (TDEM) in a virtual seminar entitled 'University Research Activities as Part of Efforts in Developing the Vehicle Population. Electrification', last Friday (20/5/2022).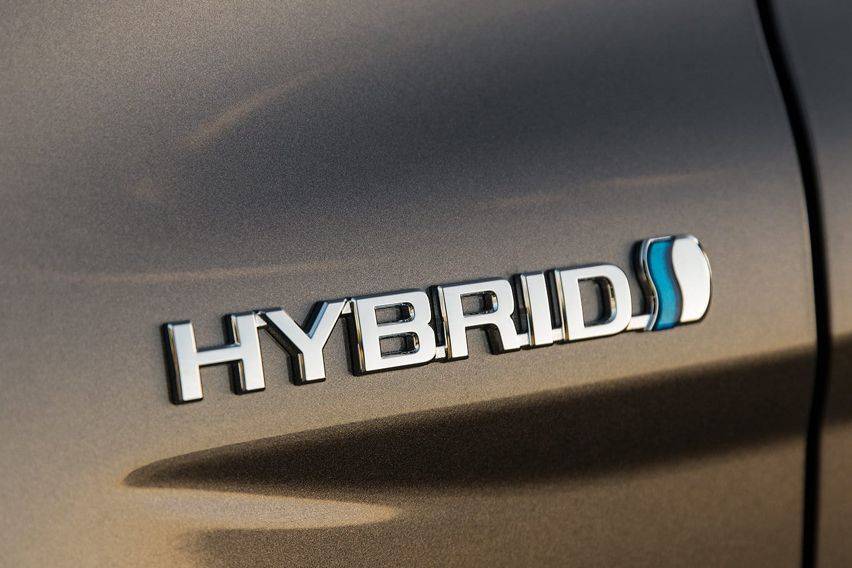 Although it does not mention the name of the product in question, this info clearly points to the latest Innova product. Actually echo the presence of Toyota's new hybrid product which was already present several years ago. The latest, in fact, a lot of leaked news about the shape and testing came from India, which was found to be conducting road tests. Then about the name, several sources revealed that the name Innova Hycross will be used for the newest electrification product.
Furthermore, Indra said that preparations for the presence of the electrification product were continuing. One of them is human resources (HR) who are ready to produce these modern vehicles as well as several completely different things related to the production of electric vehicles.
"Such as handling batteries that pay attention to shock, humidity and other factors. Unlike send machine (conventional). Machines are more durable. Not to mention factory handling. It is a process that must be prepared carefully," said Indra.
"Besides, we have never before handled such high voltage in a vehicle. So far 12 volts. Suddenly told to work above 300 volts and above. At the beginning, everyone was afraid to see the orange cable," said Indra.

This HR issue was also mentioned by Bob Azam, Corporate Affairs Director of PT Toyota Motor Manufacturing Indonesia (TMMIN). According to him, National Human Resources consisting of academics, students, the younger generation, and all Indonesian people have a strategic role and become an important element in the era of electrification.
"Seminar activities and research development from various universities in Indonesia can be a medium for public advocacy to develop and improve the quality of human resources gradually so that they are ready to contribute to making Indonesia a global player towards a future of carbon neutrality," said Bob.

Toyota also gave three universities the opportunity to develop electric vehicles. Using Toyota Calya as its base, the three universities involved are the Ten November Institute of Technology (ITS), the University of Indonesia (UI) and the Bandung Institute of Technology (ITB).

In addition, Toyota also invited several other universities such as Gajah Mada University (UG), Udayana University (UNUD), and Sebelas Maret University (UNS) to present research results related to electric vehicles. Some of the discussions included the projection of the electric vehicle market in Indonesia, research on the development of the electrification ecosystem and the perceived challenges, BEV conversion activities with roadworthy capabilities, and the development of battery research to support the potential for domestic battery development.
Specifically, research on the potential for EV market development, based on the UI Institute for Economic and Community Research (LPEM FEB), revealed that of 1,000 respondents throughout Indonesia, most of them wish to own an electric car. It's just looking at the time, aka wait and see, developments in the next one to four years. The projection is that in 2035 there will be 1.3 million motorized vehicles with electrified BEV vehicles of around 6 percent, HEV 19 percent. However, with a note there is a massive incentive that must be given by the government.
According to Bob, research results from universities both on ecosystems, BEV conversion, and battery development can also be input or consideration for roadmaps in realizing the electrification era in the country. This includes Toyota's steps to show Innova EV research some time ago.

Regarding the selection of Calya to be converted into an electric car, Bob said this was a proposal from the university. One of them is because this car is close to the people and affordable.

"Is the Calya going to be an electric car? We (Toyota Indonesia) aspire that all of these models have electrification options, whether hybrid, EV, etc., all of which have electrification options. So consumers have a choice and we consider the availability of energy in Indonesia," said Bob.
Bob hopes that all Toyota consumers, from the lowest to the highest segments, will experience electrification of vehicles. This makes it not only the upper class people who get EV incentives who are able to buy electrified vehicles.

Toyota currently offers electrification features in hybrid form. There are four models offered, namely the New Camry Hybrid, New C-HR Hybrid, New Corolla Cross Hybrid and Corolla Altis Hybrid. The price tag starts from IDR 519 million to IDR 813 million.