Recently, Honda is rumored to be launching a new motorcycle product, which is marketed specifically for the Asian region. The iron horse was named the All New Honda ADV160, which is the latest generation of the scooter type.

The new product is a refresher from other models in the 150 cc segment such as the PCX and Vario which have been officially sold in various countries, including Indonesia. It is estimated that the new model will be introduced to its loyal customers by the end of this year.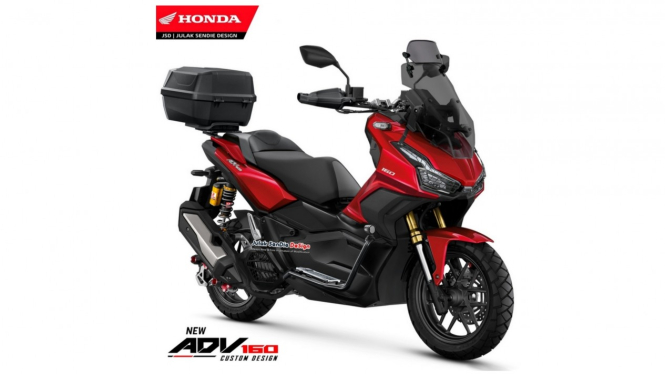 Quoted from Greatbiker, Thursday, May 12, 2022, the appearance of this newest model will be similar to the previous version, namely the ADV 150. The design of the vehicle made by automotive observers shows a more modern and aggressive form.
The sketch shows the front suspension upside down as used with its brother ADV 350. For suspension at the rear, this new model uses a sub tank.

Talking about the engine, the ADV160 uses a 157 cc engine called eSP + 4 valve. It is known, the engine can generate power of 15.8 horsepower with a torque of 15 Newton meters.

As for features, this new iron horse gets an official company feature called Selectable Torque Control (HSTC). This feature serves to prevent the rear tire from slipping. Of course, this feature is perfect for motorcycles with adventure characters like the model name.
Even so, the Japanese company has not provided further information regarding the complete specifications of this new product. However, it is estimated that this motorbike will use modern features to make it easier for riders to carry out their daily activities.

A little information, customers expect this ADV160 motorcycle to be present in Indonesia in the near future. Many of them can't wait to try out this iron horse to run on the asphalt of the country. Regarding the price, the company with the flapping wing logo is still keeping the figures secret.