The era of electrified vehicles is starting to have prestige in Indonesia, this is evidenced by the variety of electric cars that are peddled by various brand holder agents (APM). A series of legal umbrellas and regulations made by the government regarding electric cars are also effective in stimulating consumer interest.
However, not all manufacturers are immediately tempted to enter this segment. For example, PT Plaza Auto Mega (Plaza Subaru) confirmed that they are not currently interested in bringing in electrical products.

However, Subaru Indonesia's Chief Operating Officer (COO), Arie Christopher, explained that although in the near future his party does not want to sell electric cars, a series of plans to go into electrification have been prepared.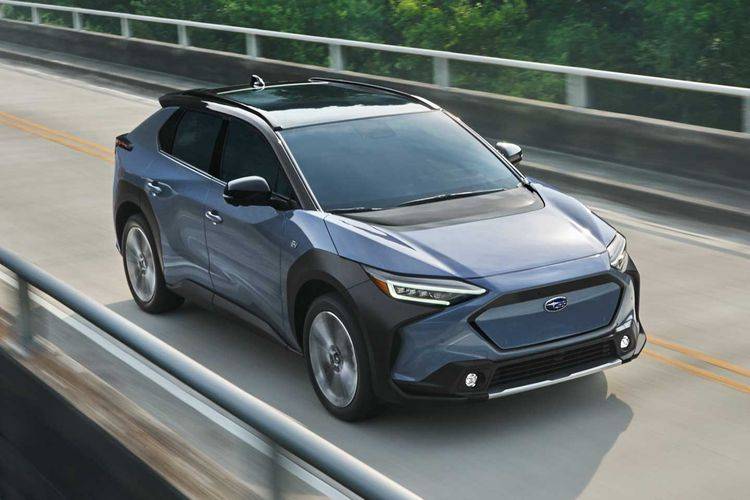 "Subaru Indonesia will definitely follow the trend, only if you want to sell hybrid and full-electric products, you must first prepare the infrastructure. And this preparation takes time," said Arie, recently.
Furthermore, he explained, Subaru Indonesia will only sell electric cars after the study process and infrastructure preparation are complete. Because this is related to consumer satisfaction and comfort.

"Right now I can't say anything, but what I can say is that there will be (selling electric cars) there. The point is we don't want to sell if the supporting infrastructure is not ready. We will make changes when it's ready, because the goal is for consumer satisfaction. We continue to analyze while preparing the infrastructure," he added.
Subaru Hybrid and Full Electric

Regarding electrification products, actually Subaru in the global market has a variety of hybrid cars and has just launched a pure electric car. In the hybrid segment, they have Crosstrek (XV), Forester, and Impreza.
As for the BEV (Battery Electric Vehicle) or pure electric model, this Japanese manufacturer has the Subaru Solterra, which is the twin brother of the Toyota bZ4X. Both are indeed products of collaboration after both using the same platform.

Having the appearance of a crossover SUV, Solterra is based on Toyota's e-TNGA platform or what Subaru calls the e-Subaru. Even for the same dimensions, it has a length of 4,690 mm, a width of 1,860 mm, and a height of 1,650 mm.

Subaru Solterra is equipped with a lithium-ion battery with a power of 71.4 kWH which has different mileage. Where the front-wheel drive (FWD) version has a range of 567 kilometers while the 4-wheel drive (AWD) version has a range of 542 kilometers.

This car is powered by a synchronous AC motor which for the wheel drive version has a power of up to 201 hp. Meanwhile, the AWD drive option has a power of up to 214 hp.

There are several advanced features injected into this electric car, such as the X-Mode AWD control system to the Grip Control Function. Regarding the official price, in Japan Solterra is sold in 2 variants, namely the ET-SS for 5,940,000 Yen or equivalent to Rp. 681 million (FWD) and 6,380,000 yen or Rp. 732 million for the AWD option.

While the highest variant or ET-HS is priced at 6,820,000 Yen or IDR 782 million. This variant is only available for AWD drive only. The product is ready and available, we just have to wait for Plaza Subaru's readiness to enter the electification segment.