A positive achievement was achieved by PT Mitsubishi Motors Krama Yudha Sales Indonesia (MMKSI) in a globally recognized sales record. In the 2021 fiscal year, from March 2021 to April 2022, MMKSI recorded sales of more than 114,265 units. This achievement contributed more than 12 percent to Mitsubishi Motors Corporation (MMC) sales globally and named MMKSI as the largest contributor to MMC retail sales globally.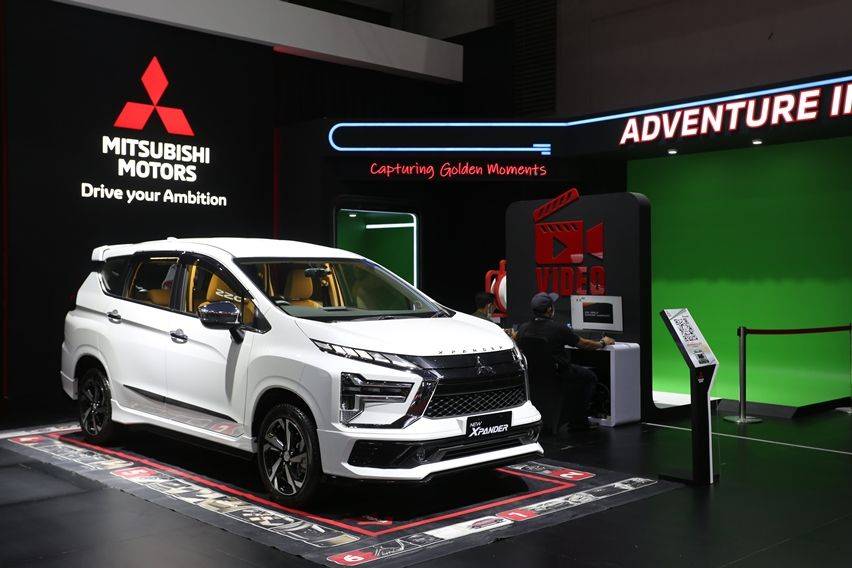 The results obtained by MMKSI increased by 60,186 units or by 111 percent when compared to sales in the previous fiscal year. Indonesia ranks as the distributor with the best retail sales performance, followed by the United States and Japan in the top three positions.

Naoya Nakamura, President Director of PT MMKSI, said that this positive achievement has triggered MMKSI's enthusiasm to continue to provide the best products and services to consumers in a sustainable manner. This includes the entire vehicle ownership process, which is in line with MMC's commitment to Indonesia as the most important and strategic country for MMC in the global market.
"We hope that Mitsubishi Motors' achievements can make a positive contribution to the automotive industry, economic growth and the interests of society at large," said Nakamura in a statement, Monday (23/5/2022).
Once again, Xpander's flagship products, including the Xpander Cross, dominate the sales composition of Mitsubishi Motors in Indonesia. This product contributes more than 49 percent. The next position is followed by L300 with an achievement of 24.4 percent. Next is the Pajero Sport model with a contribution of 17.4 percent. The Triton, Eclipse Cross and Outlander PHEV models account for about 9 percent.


April 2022 Achievements

MMKSI also recorded positive sales results in April 2022. The three-diamond brand managed to sell 10,003 units. This result makes Mitsubishi maintain its market share at 13.3 percent.
Mitsubishi's total sales above consist of sales of passenger cars of 6,601 units. Commercial vehicles sold 3,402 units.
Regarding the most popular models, the New Xpander and New Xpander Cross dominate with a record sales of 4,218 units. This achievement contributed 42.2 percent to total sales in April 2022.

The second best-selling model is the Pajero Sport with a record 2,381 units. This achievement makes the popular SUV contribute 23.8 percent.

Next, the L300 model sold 2,028 units or contributed 20.3 percent. The Triton model recorded sales of 1,348 units or contributed 13.7 percent of total sales. This achievement is slightly similar to Mitsubishi's global sales record.

The Xpander and Xpander Cross models are able to maintain a market share in the small MPV segment of 27.1 percent. Pajero Sport maintains a market share of 50.3 percent in the medium segment of the 2,500 cc SUV with 4x4 and 4x2 drives. The L300 is also able to maintain its position in the 4x2 small pick up segment with a market share of 62.8 percent. Finally, Triton was able to secure the 4x4 pickup segment with a 45.3 percent market share.
In addition to introducing new products and several special variants, in the 2021 fiscal year, MMKSI initiated an increase in customer satisfaction through strengthening the consumer experience based on the addition of a variety of services. This includes interactive and digitized services that are increasingly accessible to consumers. The positive sales results were supported by the expansion of the dealer network to support unit sales, spare parts and after-sales services.

In March 2022, MMKSI presented the latest branding concept, "Life Adventure" which supports the adventures of many people's lives in Indonesia, to be part of an amazing and challenging journey together, and develop a more successful and proud life to strengthen the position and image of the Mitsubishi brand. Motors in the country.