Five leading automotive brands in Indonesia are working together to popularize the use of electric vehicles in Indonesia. The five are Mitsubishi, Toyota, Nissan, Isuzu and Fuso which collaborate on the "EV Smart Mobility-Joint Project" and take place on the island of Bali.
PT Mitsubishi Motors Krama Yudha Sales Indonesia (MMKSI) as the official distributor of Mitsubishi passenger and light commercial vehicles in Indonesia from Mitsubishi Motors Corporation (MMC) said this project also supports the Indonesian government in accelerating in reducing carbon emissions. In addition, it is also expected to expand the introduction and popularization of electric vehicles as one of the keys to future mobility. This event is also expected to support Indonesia's position as the host of the 2022 G20 which will be held on the Island of the Gods.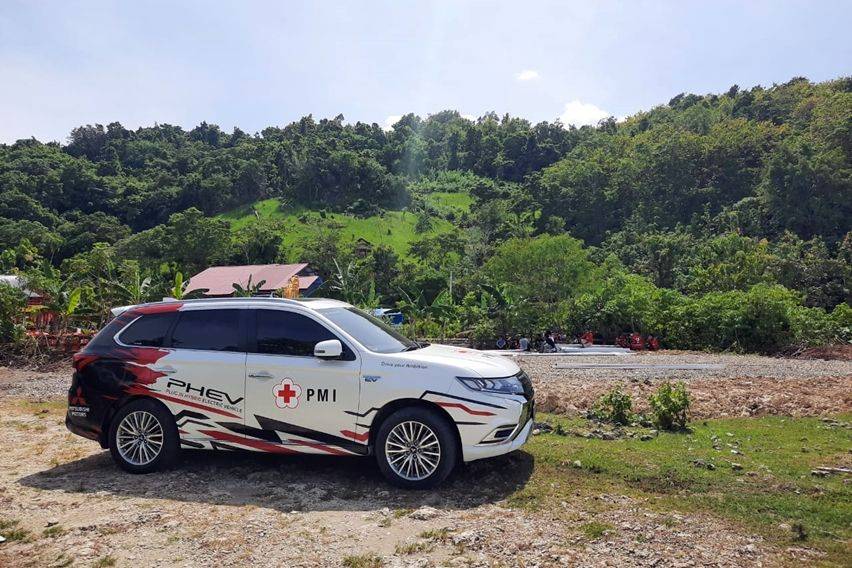 Naoya Nakamura, President Director of PT MMKSI said that his party was very enthusiastic about participating in this collaborative project with other Japanese car brands and manufacturers. This electric vehicle will later support the tourism sector and program.
"Participation in this collaboration also marks a new achievement in Mitsubishi Motors' commitment to continuous support for the Indonesian government in accelerating the utilization and demonstration of the electric vehicle ecosystem in Indonesia and also on a wider scale globally," said Nakamura in his statement, Friday (27/5/2022). ).

These five automotive brands are developing ways to expand more vehicle choices for consumers. The use of electrification technology to reduce carbon emissions includes battery electric vehicles, plug-in hybrid electric vehicles, hydrogen electric vehicles, hybrid electric vehicles and internal combustion engines (ICE).
This multi-faceted approach is believed to help achieve vehicle emission reductions for use, renewable energy sources, readiness of charging infrastructure and economic needs. This "EV Smart Mobility" project collaboration is positioned as part of a total initiative to build a strong foundation in the era of electrification in Indonesia.
Mitsubishi PHEV

Mitsubishi itself offers plug-in hybrid electric vehicle (PHEV) technology for the challenges that are present in the EV era. This model has the advantage in terms of mileage and charging infrastructure to meet even greater expectations. This can be realized by combining hybrid technology with a friendly EV.

The basic structure of the PHEV consists of an engine and a generator to produce power to extend the range of the EV. The high-capacity lithium-ion drive battery is located at the bottom of the vehicle.

PHEV products are mainly driven by two driving motors, front and rear which refers to the EV system and architecture. Hybrid technology is equipped with a plug for charging. In addition, the design applies a low center of gravity with superior front and rear weight distribution to ensure ample cabin and cargo space.
Mitsubishi's PHEV technology also has a driving mode that can automatically switch between EV and hybrid modes. The vehicle's EV mode will run with the motor using the power in the battery without producing emissions.

The HEV model, in series hybrid mode, the vehicle uses the engine as a generator to run the motor with a combination of power from the battery. In parallel hybrid mode, high efficiency conventional engines are used at high speeds. Excess engine output will be channeled to generate power to charge the battery. The motor assists the engine during acceleration.

Mitsubishi's PHEV technology can also make this vehicle a power supply for outdoor travel and other emergency conditions. PHEV can use electrical power stored at home via vehicle to home (V2H).

In short, Mitsubishi's PHEV technology is a running storage battery. It not only provides solutions to environmental problems but also serves as part of the infrastructure supplying electricity even when the car is stationary.
Later, each brand will provide its superior electric vehicle, both passenger and commercial. Passenger vehicles will be placed within the Nusa Dua area and Ngurah Rai International Airport, Bali. Meanwhile, commercial vehicles will support logistics and are further considered for collaborative activities with local businesses in Bali.

This collaboration between Japanese brands was also initiated at the request of President Joko Widodo during the visit of the Prime Minister of Japan, Fumio Kishida, at the end of April. The hope is that Japanese brands can position Indonesia as a regional hub in achieving carbon neutral targets by maximizing various ways and approaches