Kymco Italia has introduced its newest electric scooter, the Kymco Ionex. The advantages offered by this pollution-free motorbike is a long distance of up to 200 kilometers when the battery is fully charged. Then a practical charging system with an exchange system (battery swap) also makes this motorbike interesting to own.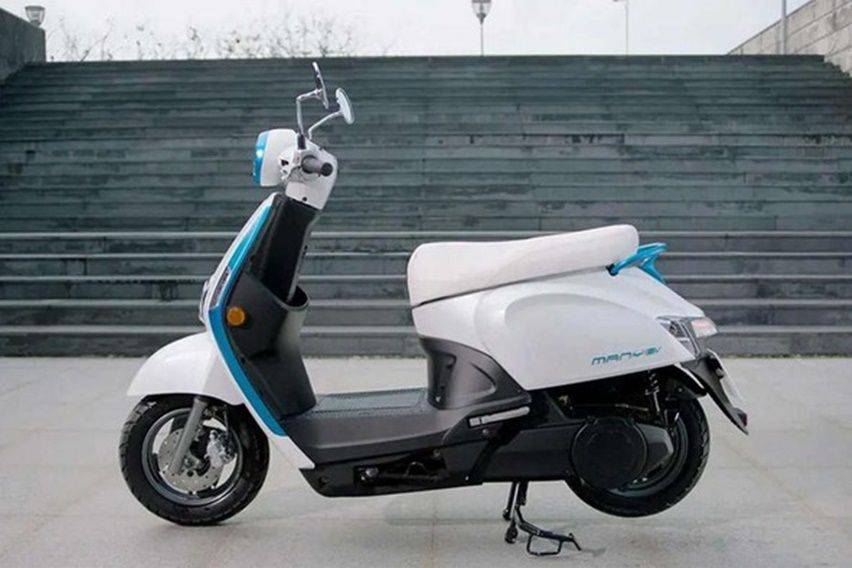 Quoting Rideapart, the scooter with the full name Ionex Many 110 EV was actually exhibited at the EICMA Milan 2021 automotive exhibition but at that time it was still in prototype form. Well, the model that has been officially introduced looks more perfect with some of the technology it has.

In terms of electricity, the Kymco Ionex Many 110 is equipped with an electric dynamo with a capacity of 3,200 watts or the equivalent of 4.3 horsepower. While the battery system uses a LiFePo4 (LFP) model which the manufacturer claims on a single charge, the vehicle can go up to 124 miles or 200 kilometers.
As explained earlier, one of the advantages offered by this stun motor is the battery exchange system in several spots that has been prepared by Kymco. However, if you want to charge independently, you can also do it at home, it only takes 1 hour to fully charge the battery.
Interestingly, this electric scooter provides space for 5 batteries, each of which weighs 4.9 kilograms. The battery has a kind of handle that is easy to remove or carry around.
In terms of weight, the Kymco Ionex Many 110 weighs up to 93.9 kilograms and can be claimed to reach a top speed of up to 50 kilometers per hour. This electric scooter is said to be suitable for use on congested and congested streets because of its relatively compact dimensions.


Kymco Ionex Features

To accompany the owner's activities, this motorbike is also equipped with various interesting features. For example, there is a connectivity device between a motorbike and a smartphone, so you can monitor all important information including battery power from the screen of your device.
Next is the embedding of the meter panel with smart navigation access. The direction app is also integrated with battery charging points so that its use will be more enjoyable.

The Ionex Many 110 EV is claimed to be suitable for the needs of typical urban commuters, but Kymco has not released an official price list for this electric scooter. The plan is that KMI (from the Padana Sviluppo group) will distribute Ionex scooters throughout Italy.
However, from various leaks, it is said that the price set by the manufacturer touched 1,420 United States (US) dollars or which, when converted to Rupiah, was equivalent to Rp. 20.6 million. It will be interesting if this motorbike is also imported to Indonesia, especially since the Taiwanese motorcycle brand also trades in the Indonesian two-wheeled market. We are waiting for the surprise