PT Hyundai Motors Indonesia (HMID) seems to be enjoying the sweetness of electric vehicle products in Indonesia. Other manufacturers are still 'later on' selling electric cars, the Ioniq 5 has already been marketed as an Electric Vehicle (EV). His introduction last April, one month already the first electric car produced in the country was present.
As a result, as of Monday (9/5/2022), Ioniq 5 has pocketed nearly 1,700 vehicle order letters (SPK) from all over Indonesia. Of course, this is a surprising number considering that although the official price starts at Rp. 718 million to Rp. 829 million, it attracts the interest of so many potential consumers. Moreover, the infrastructure of electric vehicles is still inadequate.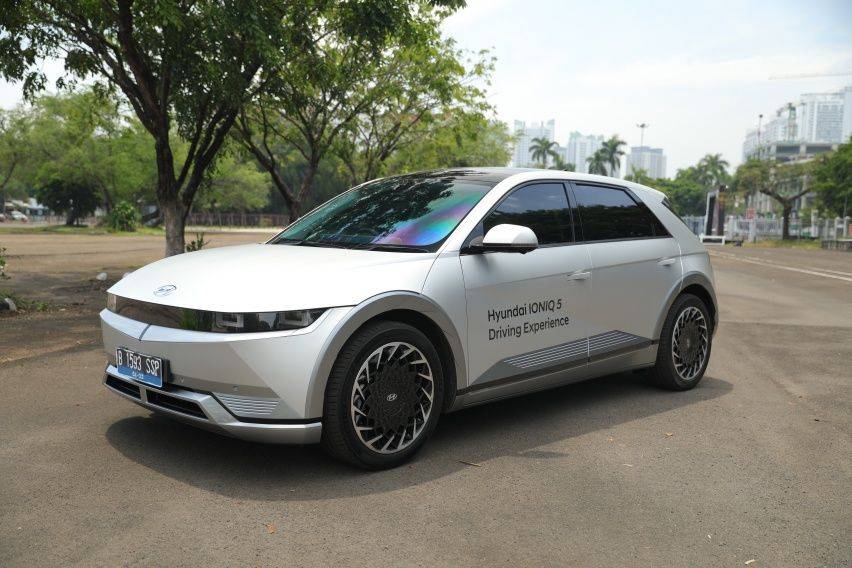 "We really appreciate the warm welcome from the Indonesian people for Hyundai's first BEV product assembled in Indonesia. This is a new achievement and motivation for Hyundai to continue to innovate in the future. We also want to thank our beloved customers who continue to trust Hyundai as the EV market leader," said Makmur, Chief Operating Officer of PT HMID in his statement.
Regarding the most popular variant, currently the Signature Long Range type dominates more than 70 percent of the existing SPK. Other variants follow such as the Signature Standard Range, Prime Long Range and Prime Standard Range. For information, the Signature Long Range is priced at the most expensive Rp. 829 million, followed by the Signature Standard Range of Rp. 779 million, the Prime Long Range of Rp. 759 million and the Prime Standard Range as the cheapest at Rp. 718 million. This means that Ioniq 5 consumers are not half-hearted in ordering the top model with a capital fund of IDR 800 million. Consumers of this electric car also come from various cities in Indonesia, including from the Papua region.
Another interesting data, regarding color choice, many potential consumers choose Gravity Gold Matte by dominating more than 50 percent of SPK. Other colors such as Magnetic Silver Metallic, Optic White, Midnight Black Pearl and Titan Gray Metallic are the colors of choice for potential consumers.
Ioniq 5, Hyundai's first EV to use the modern E-GMP platform. This platform increases flexibility, driving performance, increased mileage, safety features and interior space and a wider trunk is also comfortable. As a vehicle that carries a battery, the Ioniq 5 has a vehicle to load or V2L capability that offers 3.6 kW of electrical power to be used for various purposes such as charging electrical devices and so on.
Regarding mileage, the Ioniq 5 has the ability to travel as far as 481 kilometers. This is considered sufficient for use in the city which has a short distance and is quite convincing for traveling outside the city even though you have to take into account the charging place used. Regarding acceleration, this electric car is capable of traveling from 0 to 100 kilometers per hour in 7.4 seconds.
Hyundai offers the Ioniq 5 with several after-sales programs including 24-hour Hyundai Call Center service, 3 years or 100,000 kilometers basic warranty, free maintenance fees for up to 5 years or 75,000 kilometers, free 24-hour roadside assistance, Hyundai Comes to Anywhere service program, Free 24 hours Emergency mobile charging, and free spare parts for up to 3 years or 45,000 kilometers. In addition, Hyundai includes an electric vehicle battery warranty for 8 years or 160,000 kilometers. Electric car consumers will also get a free AC Home Charger and installation fees as well as a free portable charger.