Honda has confirmed that it will soon launch the 6th generation CR-V in the near future. This Japanese car manufacturer has tried to tempt consumers by releasing a teaser image of the SUV (Sport Utility Vehicle) through Honda's official United States (US) Instagram account.
"Tough and ready for adventure. The All-New Honda CR-V 2023 features an advanced hybrid system for a versatile driving experience," wrote Honda AS in the caption column.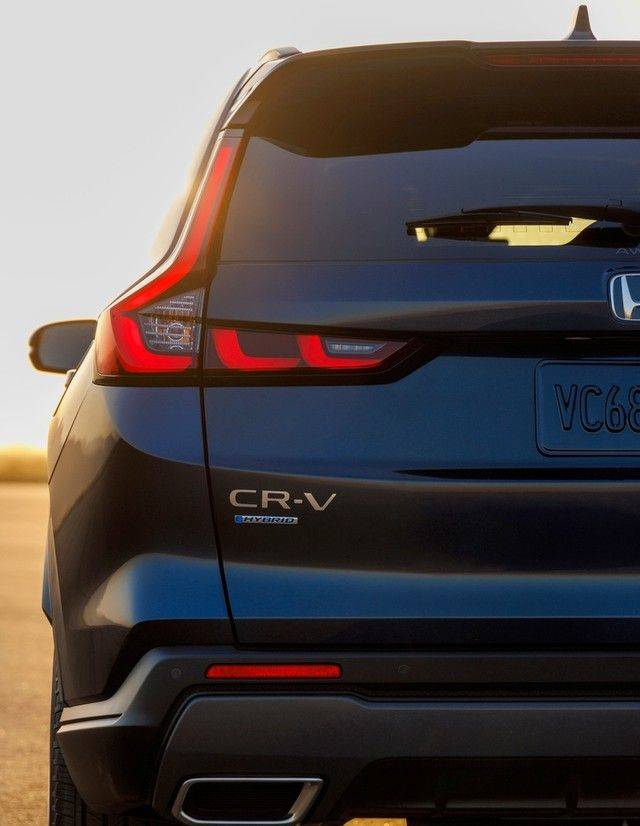 Visual images displayed, the latest generation of CR-V has a fresher and more elegant design. The shape of the front sector looks similar to the Honda HR-V and also the BR-V, but this car looks more luxurious.

The headlamp design is a bit narrow when compared to the 5th generation. Even for the appearance of the grill which now carries a new design. However, from the image shown, there is no foglamp component.
Moving to the back, a significant difference is also present in the all new Honda CR-V. The vertical LED lights on the C-pillar are retained, but there is a new touch to the lamp design whose ends are again similar to the HR-V or BR-V.
The rear bumper is also preening which looks sweeter with the diffuser component. Overall the unique DNA of the CR-V is trying to be maintained, but a new touch on the car makes it look more attractive.
More Sophisticated Hybrid Engine?

Indeed, this is not a new technology from the Honda CR-V, previously in the 5th generation a hybrid system has also been implanted and sold in several countries including the US market. There, the CR-V Hybrid is currently crammed with a 2.0-liter hybrid i-MMD engine with a generator and electric motor.

Now, because the hybrid theme is quite highlighted in the all new CR-V teaser, it is very likely that there will be a more sophisticated technological update. However, until now Honda AS is still closing the information meeting regarding the specifications.
Opportunity to Enter Indonesia

PT Honda Prospect Motor (HPM) as the APM for Honda cars in Indonesia has said that for now, a car with a hybrid system is the most suitable for consumers.

This was conveyed by PT HPM's Business Innovation and Marketing & Sales Director, Yusak Billy. According to him, hybrid cars are a bridge before actually entering the era of pure electric cars.

"We need bridging (bridges) to consumers so that they are not immediately surprised by the BEV (Battery Electric Vehicle). So for us, hybrids are the most suitable for current conditions in terms of price, infrastructure, and of course the regulations," said Billy, some time ago.