Ducati and Bulgarian announce a new partnership. This collaboration between two iconic Italian brands shares a vision of innovation, design and a passion for fashion. The collaboration between the two gave birth to the Bulgari Aluminum Ducati Special Edition chronograph. An elegant sports watch produced in a limited edition.
The Bulgari Aluminum Ducati Special Edition changes the standard for luxury sports watches. To celebrate the partnership between the fashion and jewelry company and the legendary Italian motorcycle manufacturer, this timepiece is limited to only 1,000 units.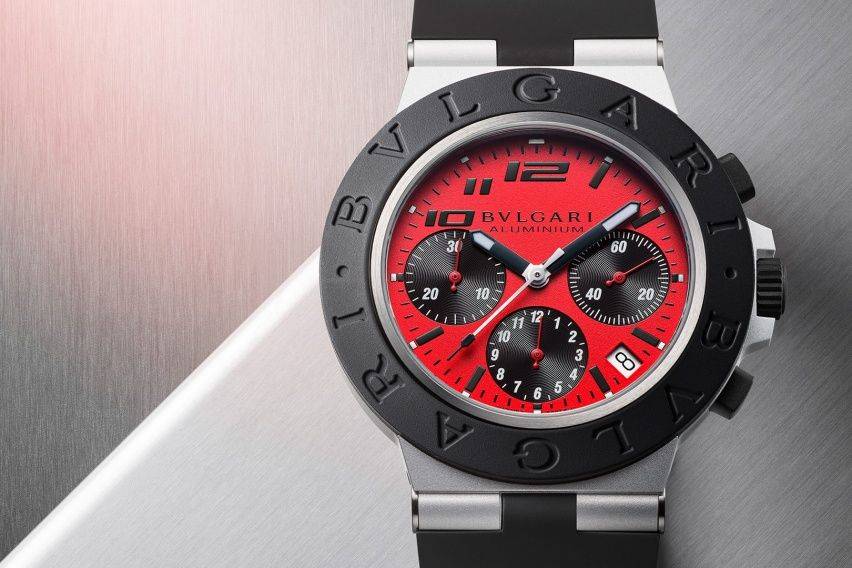 This watch represents excellence, performance and enthusiasm in one package. This chronograph features a stunning dial in Ducati red with three athletic subdials inspired by the Ducati lap counter graphic: black background, white index and red ball. The hour markers also refer to a design inspired by the racing world of Italian motorcycle manufacturers.
Andrea Ferraresi, Ducati Centro Stile Director said that the collaboration with Bulgari is based on many elements that the company has. "First and foremost the fact that it is another Italian brand whose design is more than a corporate asset. The lighting, obsessive attention to detail, use of fine materials and the creation of distinctive designs are instantly recognizable. These are the values that have inspired us in this project. Working on this project with Fabrizio Buonamassa Stigliani, Executive Director of Bulgari Product Creation, with whom I have known for 15 years, is a way to unite our passions: motorcycles and high-end watchmaking," he said.
Meanwhile, Fabrizio Buonamassa Stigliani, Bulgari Product Creation Executive Director said he was very pleased to visit the Ducati factory in Borgo Panigale in Italy and exchange ideas with Andrea Ferraresi. There discuss the many similarities between motorcycles and watches, our shared passion for mechanical beauty and the Italian design approach.
"For this particular collaboration, the Bulgari Aluminum model became the natural choice due to its combination of materials, sporty character and iconic look. The red color and the easily recognizable font we used for the numbers on the dial are a nod to the charming world of Ducati motorcycles," explains Fabrizio.

This watch is made of premium material. It has a 40mm diameter aluminum case with iconic bezels and a black rubber band. While the crown suppressor and chronograph are made of titanium. The watch is water resistant to 100 meters and tenth of a second precision is guaranteed by the BVL 130's automatic mechanical movement, which beats at 28,800 vibrations per hour.

To prove the originality of the limited edition part, the titanium back case is engraved with the Ducati brand and production number, which has an anti-wear DLC coating. The watch comes in an anodized aluminum case that is matched with rubber inside and a soft touch surface that bears the Ducati and Bulgari logos.
For Ducati, collaboration with another Italian brand like Bulgari is an opportunity to celebrate the excellence of Made in Italy. At the same time, it is an opportunity to offer a passionate Ducatisti experience and product beyond the world of motorcycles that enhances beauty, technology and passion.

To get this luxury watch, you can directly open the official website of Bulgari. The price listed there is €5,000.00 or around Rp. 77 million, including