The fanfare for the Yamaha NMax Electric grew after PT Yamaha Indonesia Motor Manufacturing (YIMM) displayed the E01 on the stage of the Indonesian International Motor Show (IIMS) 2022. This is because the figure of the concept model is very similar to the NMax, YIMM's flagship gambot scooter.
Overall posture, large, to the aura, reflects the figure of the 155 cc engined scooter. When we had the opportunity to attend a global press conference held by Yamaha Motor Corporation (YMC) with media from various parts of the world, we also explored this similarity.
As explained by YMC by Teppei Maezono, YMC's Design Director, the Yamaha E01 is actually designed with a Motoroid visual approach. For those of you who have forgotten, the Motoroid is a prototype electric motor that can move on its own without the need to drive. The form and concept is very futuristic and revolutionary. Well, this design concept was derived from the E01 but is formatted in the proportions of a 125 cc class scooter (image attached).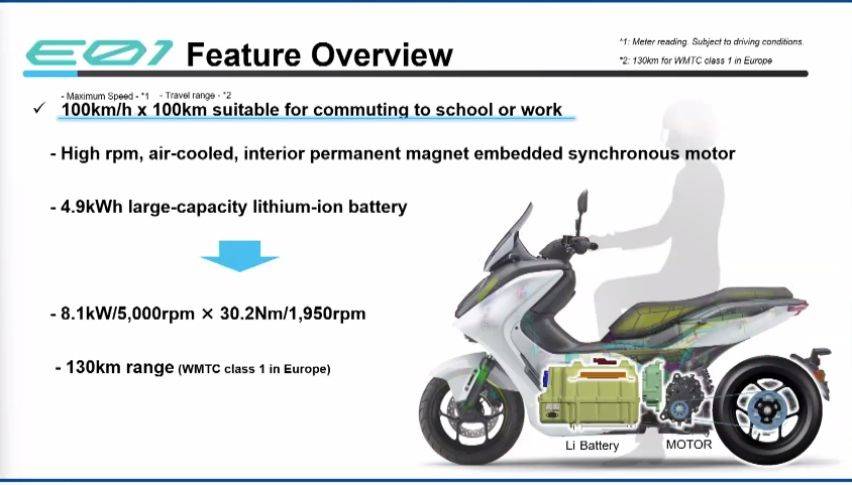 Yamaha E01
Still according to Maezono, Yamaha Motoroid is a complete visual of the design concept titled Jin-Ki Kanno. This design concept is an idealistic perspective of the manufacturer with the symbol of a tuning fork in designing a motorbike with a visualization of function and structure or what they call Juxtaposition.
Therefore, although the proportions do take many principles from NMax, but because it is still in a concept version in the proof of concept (PoC) phase, the E01 is presented with a very futuristic design.

Eiji Koyano, Group Manager of Innovation Group YMC explained the same thing when explaining our question regarding the use of the name E01 instead of NMax Elektrik. This is done to ensure that the public does not think that the E01 model is a mass-sold version.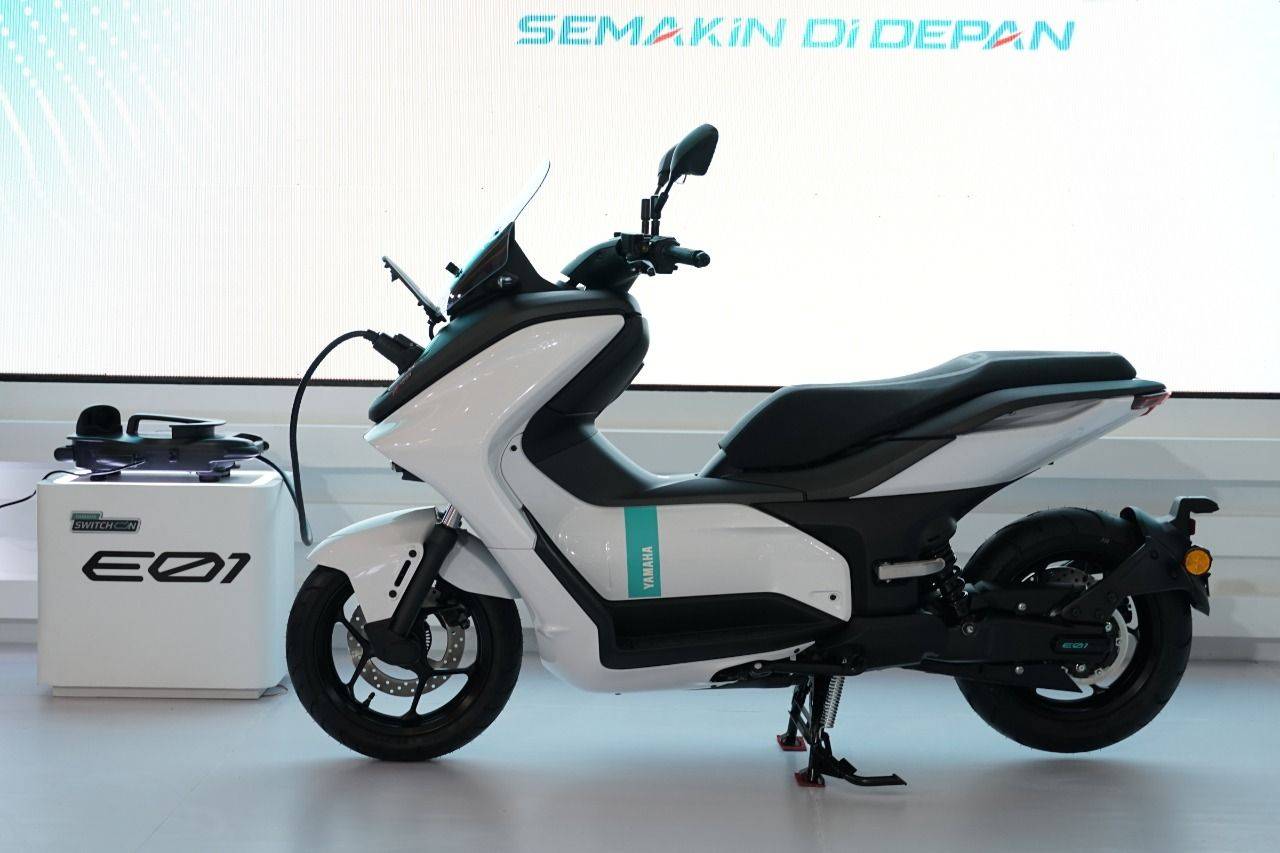 "Yamaha E01, as the name implies is still in the PoC testing phase. And this is about proving this concept to the public. That's why at TMS, E01 is the name we use. We don't want to cause confusion by using an existing name, worrying that it will be mistakenly sold , but not yet," explained Eiji Koyano, Group Manager of Innovation Group YMC on the same occasion.
Yamaha E01 is planned to be distributed to Indonesia along with six other countries and regions in the world in this PoC phase. Later, E01 will be rented out to the public, both individuals and institutions with a special scheme. During the rental process, YMC will also continuously capture feedback from users and the motorbike itself. The purpose of this PoC is to read how the use and consumer needs for electric motors in each country.
The following is an explanation from YMC regarding the Yamaha E01 PoC project. "To find the best technology based on the real needs of the community, we will start conducting a Proof of Concept (PoC) testing phase, namely by distributing motorbikes to learn more about the driving habits of six countries or regions with different uses in different climates." explained Yasushi Nomura, Innovation Group, Global