Suzuki Motorcycle India has officially released the V-Strom 250 SX variant. The trunk takes inspiration from its older brother, the V-Strom 650, which offers a relaxed driving style and a tough all-round design.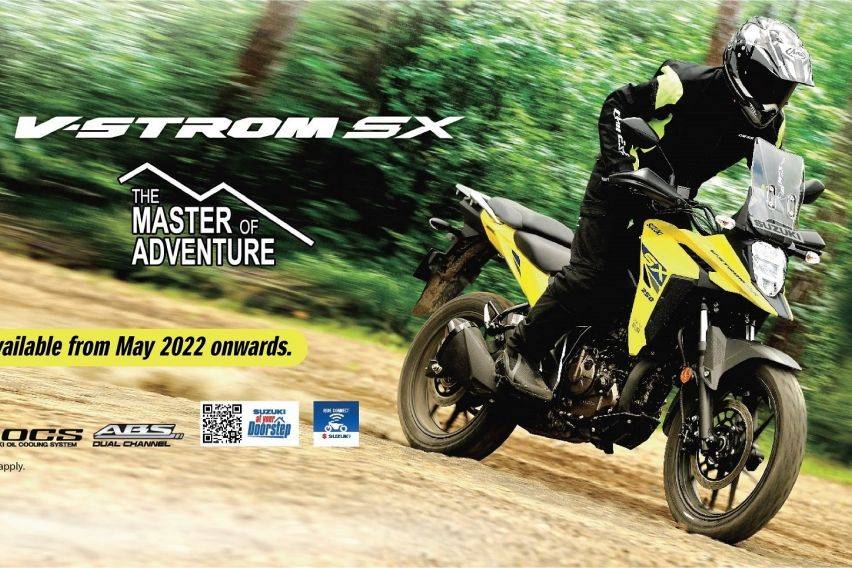 Quoting Rideapart, the Suzuki V-Strom SX 250 is sold at a price of USD 2,778 or the equivalent of Rp. 39.8 million. Previously in 2019 Suzuki had launched the V-Strom 250 which was the entry level model of the 1,050 cc, 1,000 cc, 650 cc V-Strom family, and this year the SX 250 appeared.

So what are the advantages offered by the Suzuki V-Strom SX 250, and how big are the chances for it to be sold in Indonesia? Given the trend of adventurous motorcycles are now mushrooming and being hunted by consumers.
Suzuki V-Strom SX 250 Design

It is clear that this motorbike is thick with the feel of an adventure motorbike. It can be seen from the front shape that applies additional fenders in the form of a duck's beak. Then there is also the main fender at the bottom with a contrasting black color so that the visual looks more fierce.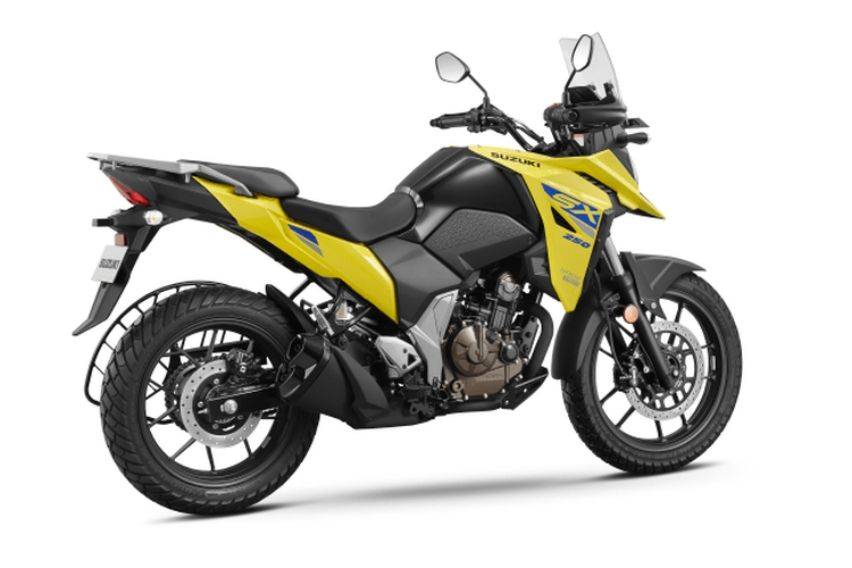 The front suspension uses a telescopic model, but so that the adventurous DNA is more radiated, the manufacturer deliberately uses a long travel. While at the back uses a monoshock model with a level setting of violence.
Like other adventurous motorbikes, on the side it uses shroud components, but the difference is that this motorbike uses a slightly tapered downward model. While in the stern sector there is a stirrup component that is quite large, the owner can also use it as a top box holder.

While the two wheels use a cast wheel aka racing model whose two wheels are striped, 19 inches in front and 17 inches behind. Tire sizes use profiles of 100/90 and 140/70.
Specifications of Suzuki V-Strom SX 250

The Suzuki V-Strom SX 250 uses the same engine as the Gixxer SF 250 which was launched in Indonesia. It has an exact capacity of 249 cc, SOHC, 1-cylinder, 4-valve, 4-stroke, oil-cooled, and already foggy injection.

The manufacturer claims that the use of a pacemaker is capable of producing a maximum power of up to 26.1 hp at 9,300 rpm and a peak torque of 22.6 Nm at 7,500 rpm. The output is channeled through a 6-speed manual clutch transmission.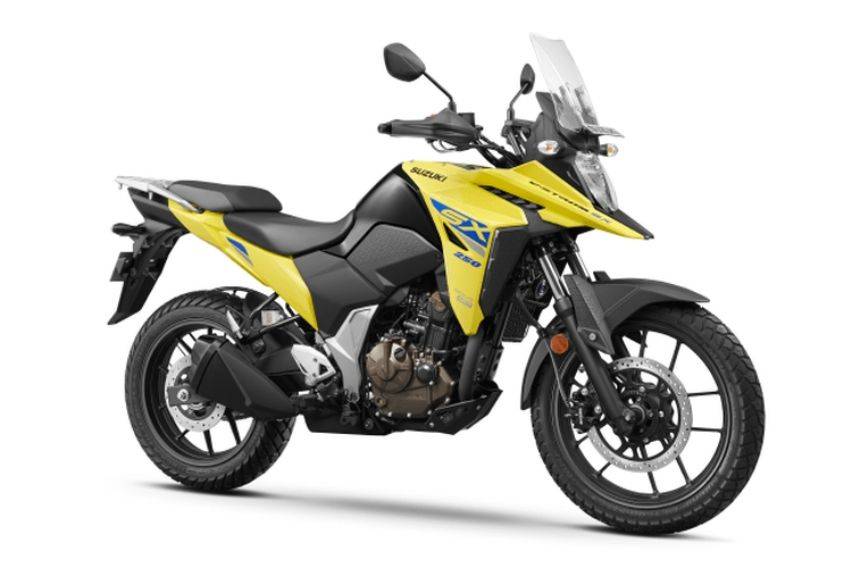 The body shape of this motorbike is fairly compact, with a length of 2,180 mm, a width of 880 mm and a height of 1,335 mm. Meanwhile, the wheelbase is 1,440 mm, the ground clearance is 205 mm, the seat height is 835 mm, and the total weight of the vehicle is 167 kg.

To accompany daily activities or even be invited to adventure, the Suzuki V-Strom SX 250 is able to drink up to 12 liters of gasoline. The tank size is quite ideal for a 250 cc motorcycle engine.
Complete Features Suzuki V-Strom SX 250

This new flagship product of Suzuki India is equipped with LED headlights, a full digital panel meter that contains important vehicle information, a USB port, and the use of a fairly high windscreen. But unfortunately there is no official information or data whether the wind barrier component can be adjusted high or low.

The rest, to add to the fun of driving, has installed a device connectivity device or what they call Suzuki Ride Connect. Later the owner can pair the smartphone with the motorbike to enjoy some of the features presented.

Safety features include 2-channel ABS (Anti-lock Braking System) braking. This means that the symptoms of locked tires both front and rear wheels can be minimized when braking suddenly hard.
Suzuki V-Strom SX 250 Opportunity to Release in Indonesia

So far, there are no signs that Suzuki Indonesia will launch new products, including the V-Strom SX 250. The last time they released the Gixxer SF 250 in 2021, it was actually a product that had been launched in India for a long time.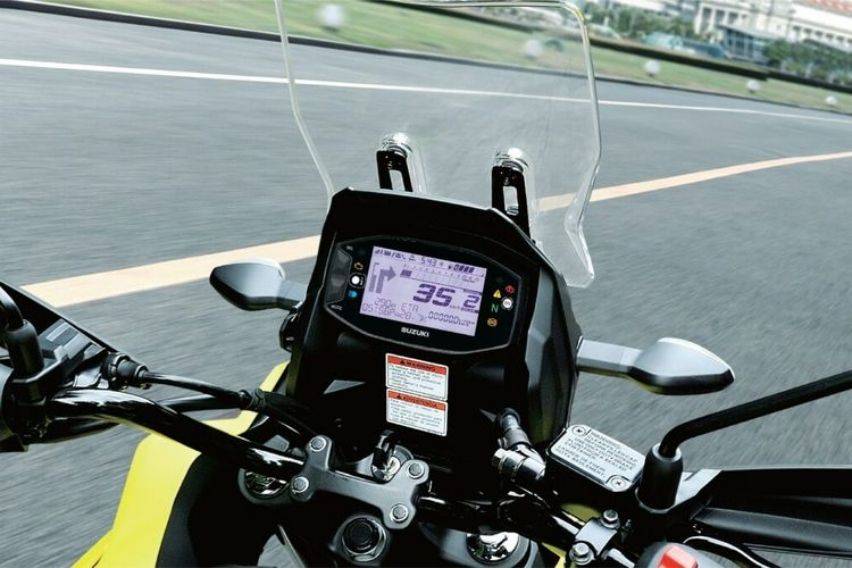 "SIS cannot comment on products that have not been marketed in Indonesia. However, we are still trying to present products to meet consumer expectations," said 2 Wheels Sales & Marketing Department Head PT Suzuki Indomobil Sales (SIS) Teuku Agha, recently.