PT Piaggio Indonesia has refreshed its flagship scooter Piaggio Medley S for Indonesian consumers. It's not launching a new look, but only giving new color options to make it visually more attractive.
Public Relations & Communications Manager of PT Piaggio Indonesia, Ayu Hapsari said that the new color choice from Medley is expected to meet the needs and demands of consumers regarding stylish-looking scooters.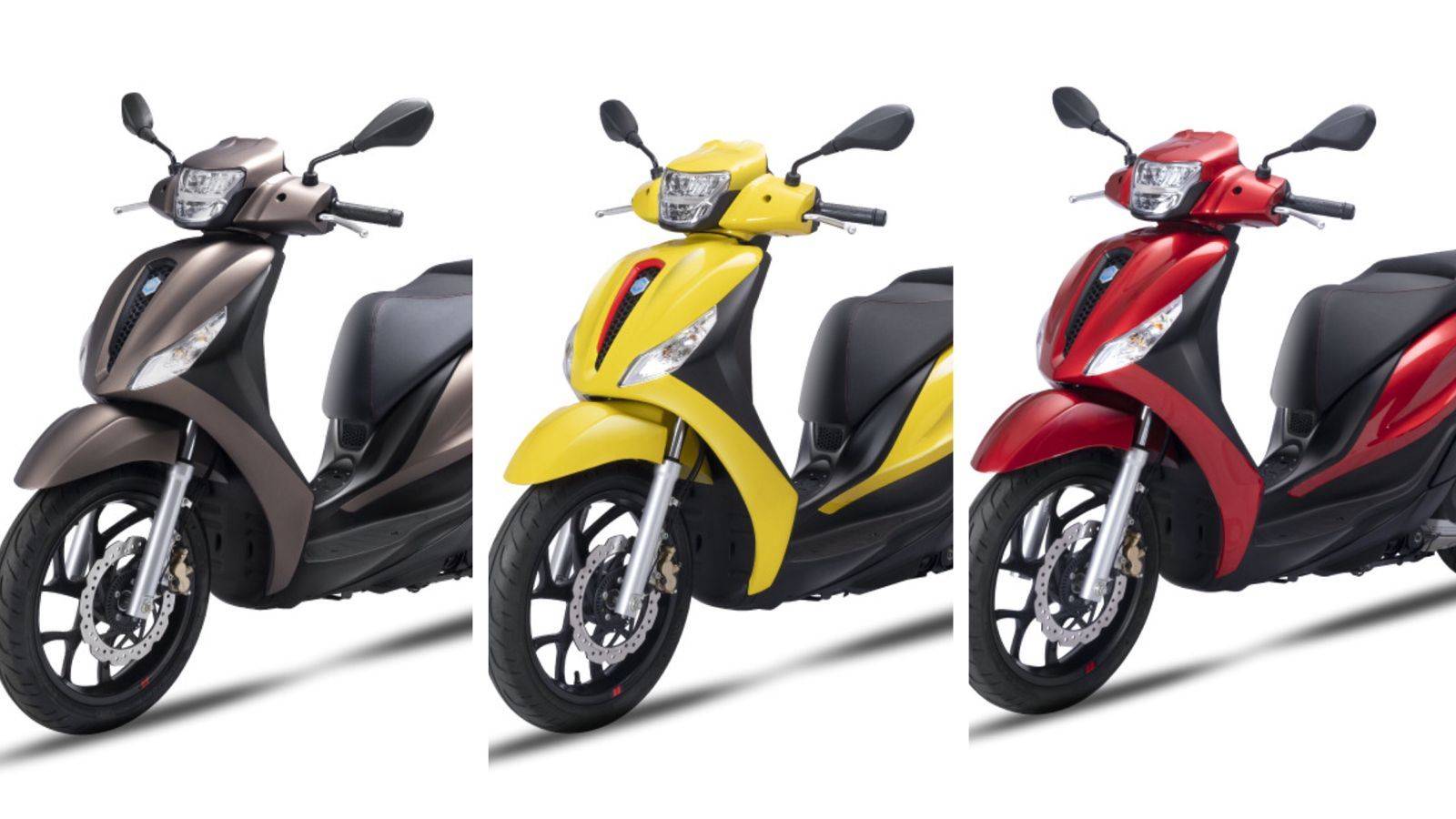 "In 2022, these slick new Piaggio Medley colors strengthen PT Piaggio Indonesia's Premiumization Roadmap Strategy to provide a premium Italian driving experience. With these new colors also become the perfect driving partner with agile and easy-to-ride characters for those who want The sensation of driving is fast, functional and practical as well as character," said Ayu in her official statement
At least, Piaggio Indonesia presents 3 new colors for the Medley S. The first is Bronzo Opaco with an elegant matte finish. Both Yellow Sole with glossy paint that blends nicely with black on the rough body, wheels and bench. As for the 3rd color option, it is Red Scarlatto with a glossy finish that emphasizes its sporty impression.


Because the focus is only on color, the engine, features and construction used remain the same as the previous Medley S. In terms of pacemaker, it is equipped with a 1-cylinder i-Get engine, 155.1 cc 4-valve, liquid-cooled and powered by 14.7 horsepower and 14.4 Nm of torque. This Medley engine is combined with a smoother ACG starter system and a Start Stop System feature.
The engine layout is also mated to RISS (Regulator Inverter Start & Stop System) technology. In the on position, the engine can turn off automatically when stopped or idle for 5 seconds. According to the manufacturer's data, the fuel consumption obtained when turning on the RISS reaches 41 km/liter.
As for the features, the Piaggio Medley S already uses a full LED lighting system, a digital LCD type panel meter, a USB port, to braking that already adheres to ABS (Anti-lock Braking System) on the front and rear wheels.
The most interesting thing is that the Piaggio Mia Connectivity System has been embedded, through this device the owner of this motorbike is connected to the driver's smartphone via Bluetooth. Users can also manage phone call music and can perform voice commands via commands on the handlebars and the instrument panel.

As for accommodation, the Medley S has a main trunk of up to 36 liters which can store 2 full-face helmets at once. To open it is quite easy, you just need to press the button on the left handlebar.

The legs also remain the same, he uses the size of the wheels are 16 inches in front and 14 inches at the rear. The front suspension uses a telescopic type and the rear uses a double shock absorber with 5 hardness settings. If you are interested in asking for this scooter, according to Piaggio Indonesia, the selling price is Rp. 51.8 million OTR Jakarta.