Honda is rumored to be launching an automatic scooter (scooter) Honda ADV 160. This follows Honda's other 150 cc scooters which have been changed to 160 cc such as the Honda PCX and Honda Vario.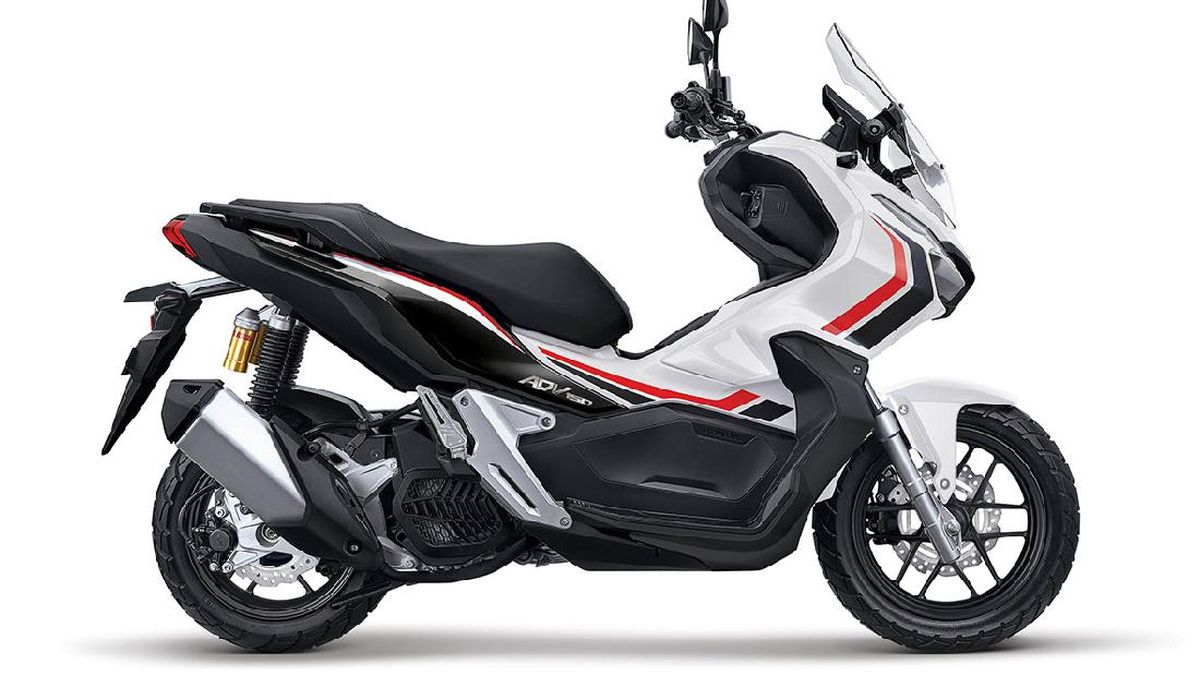 Honda ADV 160


According to the Thai automotive site, Greatbiker, the Honda ADV160 will be launched in 2022. The emergence of the Honda PCX 160 and Honda Vario 160 makes the possibility of the presence of the Honda ADV 160 even greater. Rumors circulated that the motorcycle manufacturer with the flapping wing logo was developing the Honda ADV 160 on the same basis as the PCX 160 and Vario 160
Read also : Road Test Honda BR-V: Driving with Safety Assistant

The prediction is that the appearance of the Honda ADV 160 will remain similar to the Honda ADV 150 which is currently still being sold. However, the engine was replaced with a new ESP+ engine which has four valves and increases the capacity from 149 cc to 157 cc.
Greatbiker said the 12:1 compression ratio allows this engine to produce 15.8 horsepower at 8,500 rpm with a maximum torque of 15 Nm at 6,500 rpm.
Read also : Should Used Cars Be Insured?

The Honda ADV 160 may also get the Honda Selectable Torque Control (HSTC) feature. This feature is useful for preventing the rear tire from slipping, of course it is very suitable for adventure-character motorbikes such as the Honda ADV 160. Moreover, this feature has also been embedded in the Honda PCX 160.

Meanwhile, Honda has also registered a design patent for a motorcycle that is suspected to be the Honda ADV 250. The new Honda motorcycle patent is registered in the Official Gazette of Industrial Design No. 8/DI/2022 released by the Directorate General of Intellectual Property of the Ministry of Law and Human Rights. The motor scooter was registered by Honda Motor Co., LTD. with four Japanese designers.
Honda ADV 160
From the looks of it, this motorbike is identical to the Honda ADV 350 which has been launched in Europe. The latest scooter labeled ADV350 which was released at the EICMA Milan 2021 event has an engine capacity of 330 cc.
Read also : Corning Car Accident Injures Two Teenagers

However, if you enter Indonesia, it is likely that the Honda ADV will carry a 250 cc engine. You see, Honda Forza which is present in Indonesia also uses a 250 cc engine. Moreover, Government Regulation No. 73 of 2019 states that motorcycles with engines of more than 250 cc to 500 cc are subject to a sales tax on luxury goods (PPnBM) of 60%. If Honda brings ADV 350 with a 330 cc engine, it means that the price will be higher with the imposition of PPnBM.