PT Benelli Motor Indonesia (BMI) has officially launched the latest scooter product from the Keeway brand, namely the Keeway Shiny 150 at the IIMS Hybrid 2022 exhibition. This scooter, which is thick with a classic look, is touted as an attractive option besides Yamaha Fazzio, Honda Scoopy, or even Vespa.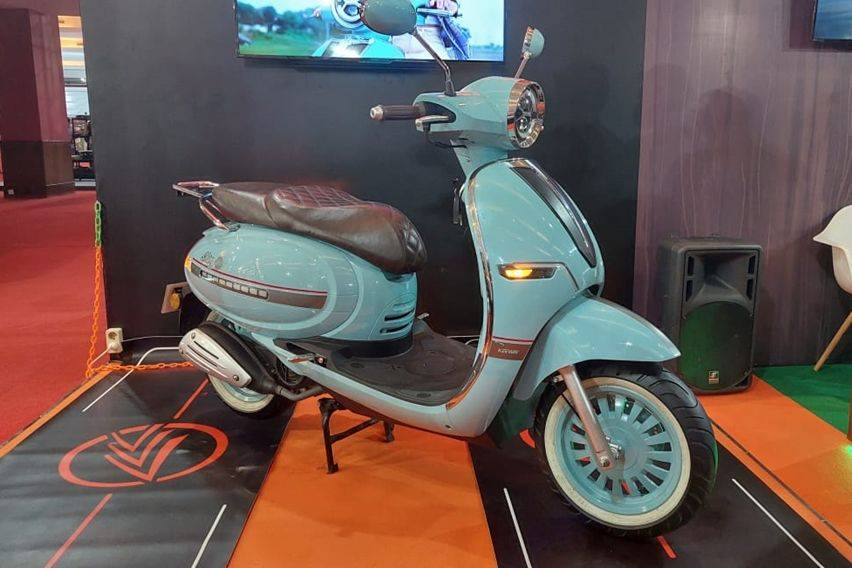 President Director of PT BMI, Steven Kentjana Putra, said that with the attractive appearance of the Shiny 150, it is hoped that it can meet consumer needs regarding retro scooters at affordable prices but have qualified specifications and features.

"We hope that the new model launched at IIMS 2022 can be immediately recognized by everyone. With a relatively unique design, anyone who sees it will be immediately attracted," concluded Steven at the launch of Shiny 150, recently.

Regarding the price, Keeway Shiny was released to the public with a tag of Rp. 24.3 million OTR Jakarta. This means that you have a difference of IDR 2 million with Fazzio or Scoopy, and you can save IDR 23 million when compared to the Vespa Primavera 150.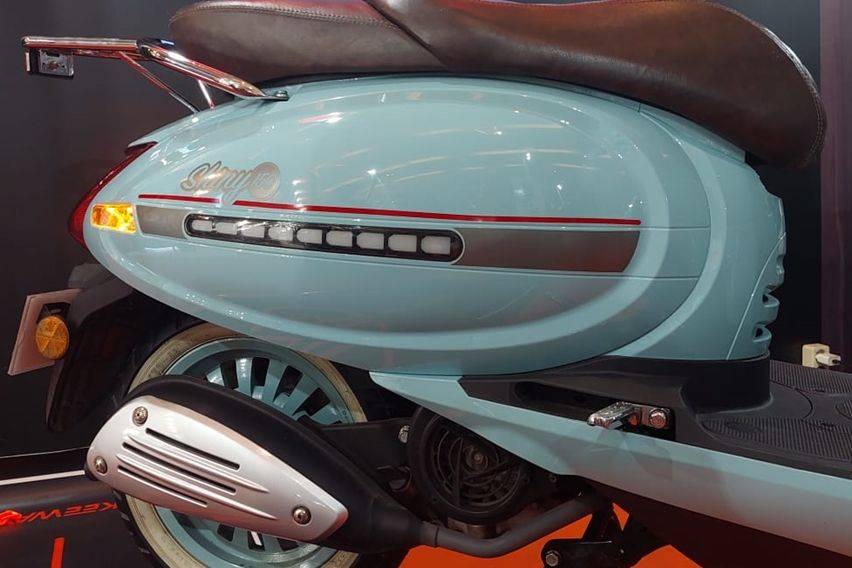 Keeway Shiny 150 Design

In terms of design, this actually depends on each eye that looks at it. However, if you can translate, the Shiny 150 has a pretty interesting design language, the visuals are very thick with European motorbikes and tend to have similarities with Vespa.

For example, on the front, the body consistently uses a rounded DNA. Both on the front body cover, to the use of the lamp shell which is also round. While from the side, the body is a little fat, and has a fairly firm line pull.
As for the back, the stop lamp model reminds us of the look of the first generation PCX. He has dimensions that are large enough, not squinting to fit the old-school design he carries. Overall, this motorbike puts forward a modern retro design but has a more characterful physical form.

Moreover, coupled with the personalization of pastel color choices. There's Blue and Cream. Each is combined with retro patterned striping on the front and rear body.
Keeway 150 Specifications

Regarding the engine, he is equipped with a SOHC engine and injection atomizer which can produce a maximum power of 8.4 horsepower at 7,500 rpm and a peak torque of 8.5 Nm at 6,000 rpm.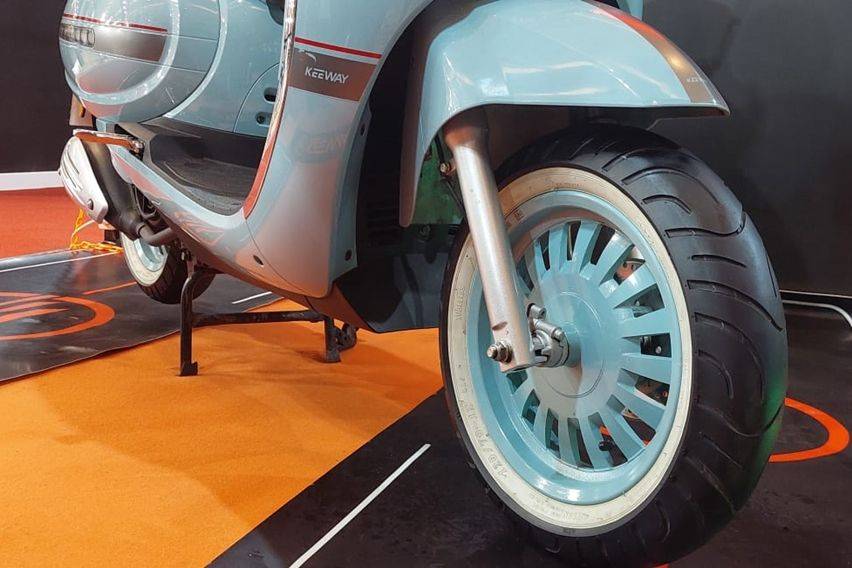 The pacemaker installed is a square engine type and is claimed to have almost evenly distributed power at all rpm levels, both at low and high rpm. Furthermore, for its bore x stroke size, it plays at 57.4 x 57.8 mm and the fuel tank capacity reaches 5.8 liters, so that it can accompany the daily activities of the rider.
Keeway Shiny 150 features completeness

With a price of less than Rp. 25 million, the completeness of the features possessed by the Keeway Shiny 150 is practically complete. For example, all lighting has carried LED types, both in the front, rear, evening lights, to turn signal lights.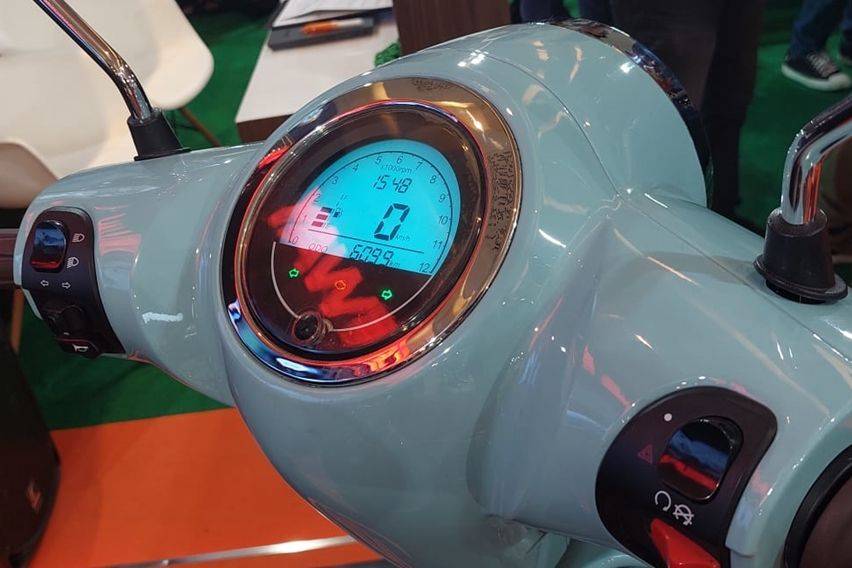 Interestingly, the Shiny 150 is equipped with additional LED Side LED Lights on the left and right bodies. Riders can also choose the color of the LED backlight on the full digital speedometer where there are 7 color options to choose from to customize the Keeway Shiny 150 more personally.

Furthermore, there is a device battery charging dock in the form of a USB port behind the middle deck, rear box mount bracket, hazard lights, and the braking system already has disc brakes on the front wheels.
Keeway Shiny 150 legs

In this case, the Keeway Shiny 150 is equipped with a conventional telescopic type front suspension with 12-inch wheels wrapped in tires that are quite large at 120/70. As for the section using a single suspension with 12 wheel design, the tire profile is 130/70. The effect of using large tires maximizes handling and traction on asphalt.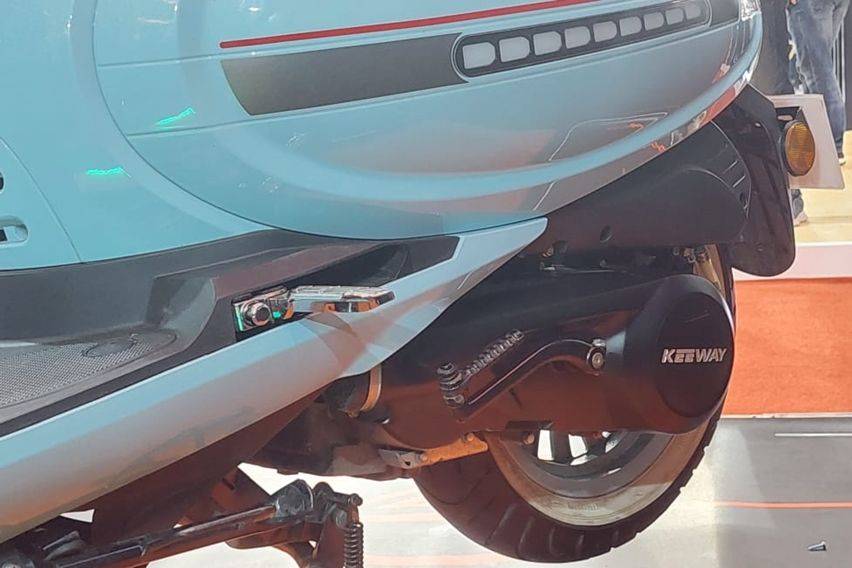 Keeway Shiny 150 Accommodation

As a scooter whose segment is for urban mobility needs, this motorbike has a fairly large main trunk space under the seat. He can accommodate 1 helmet type half face or open face. When not used to carry a helmet, you can use it to store jackets, raincoats, gloves, or other medium-sized items.

Now to support other luggage, the Keeway Shiny 150 also has another storage compartment on the middle deck. Not too big indeed, but it feels enough to store small items and there is a separate slot on the right.
Worth Buying?

So the question is, is it worth buying? With the set price offered, of course, this is an interesting choice besides Fazzio and Scoopy whose engine capacity is under Shiny 150. Meanwhile, if you compare with the Vespa model with a 150 cc engine, you can save almost half the price.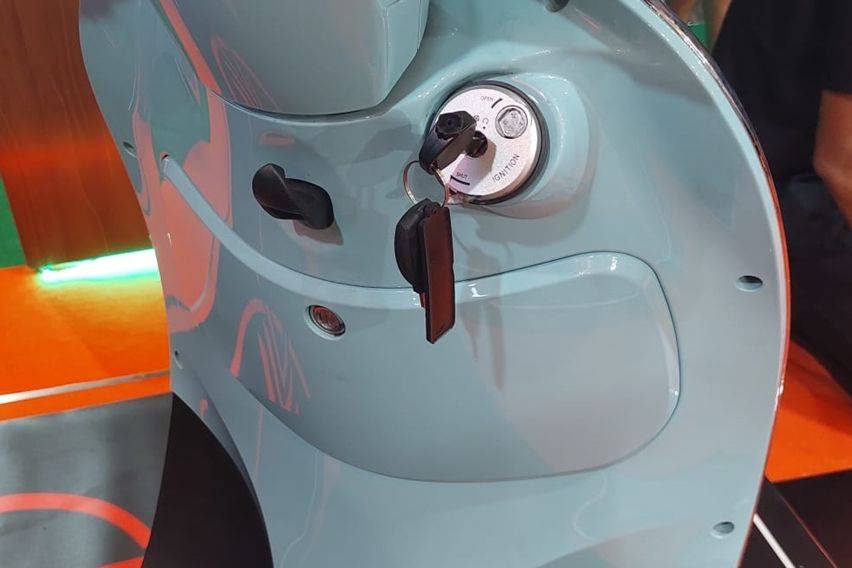 Another consideration is the design which is quite attractive and according to the preferences of the younger generation of Indonesia. The feature sector is also reliable, although not the most complete in its class, at least it is still able to meet your daily needs.