In order to comply with the Euro 4 emission standard which will take effect in April 2022, Mitsubishi Fuso Truck and Bus Corporation (MFTBC) released two updated models, today (24/3). Is the latest Canter and Fighter X which is now offered with engine technology that is more environmentally friendly. In total, there are 29 variants of Canter and Fighter X available.
In the event, Nobukazu Tanaka, President Director of PT. Krama Yudha Tiga Berlian Motors (KTB) as the distributor of the MFTBC brand said, "We are committed to continuing to maintain and improve service support to customers throughout Indonesia." He said Mitsubishi Fuso will continue to maintain the best after-sales service with the support of the widest dealer network in Indonesia.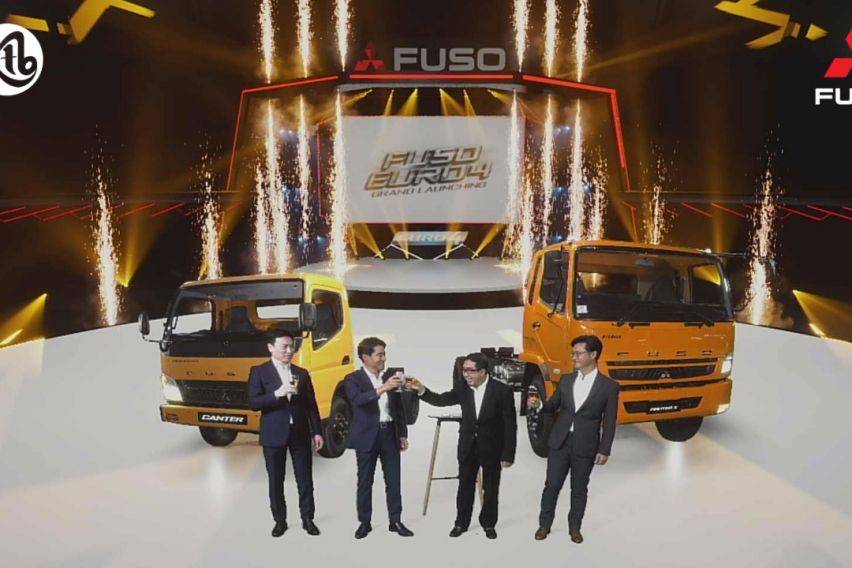 Canter, is an updated model from Colt Diesel. There are 15 variants of light-duty trucks with the addition of several new types to support various consumer needs. "At the request and needs of consumers, Mitsubishi Fuso launched 3 new variants that did not exist in the previous line-up, namely Canter FE 74 HDS for heavy duty needs which also prioritizes speed, Canter FE 84 SHDX with larger cargo volume, and Canter FE 84. GS for logistics needs that require more manpower," added Duljatmono, Sales & Marketing Director of PT. Krama Yudha Tiga Berlian Motors on the same occasion.
All the Canter variants, called the man who is familiarly called Pak Momon, are now using a more powerful engine. The 4V21 engine equipped with Common Rail technology is presented with a choice of 108-150 PS powered. Not only that, to provide more optimal performance, the final gear ratio is adjusted.
Fighter X, also released with Euro 4 compliant technology. These 14 truck variants are an update of the Fighter model which represents the Mitsubishi Fuso medium-duty truck line. The Fighter X is updated on the exterior with a new cabin color. The main change is of course the 6M60 engine for Fighter X with Common Rail technology which can produce maximum engine power, higher torque at a longer RPM range so that its performance is more optimal.
Both Canter and Fighter X, now have embedded several devices that can reduce emissions significantly. Exhaust Gas Recirculation, Positive Crankcase Ventilation, and Diesel Oxidation Catalyst Muffler technologies are able to reduce NOx (Nitrogen Oxide) emissions so that vehicle exhaust emissions are more environmentally friendly.

KTB also said that it would continue to maintain the Free Service, which has been appreciated by consumers until after the launch of this new vehicle. Besides, this year
KTB will add the Mitsubishi Fuso Parts Depo facility to ensure the availability of spare parts supply.
They will also improve the Mobile Workshop Service function which is equipped with high-tech equipment to check the performance of EURO 4 engines and provide professional mechanics to carry out maintenance on vehicle units on-site or at the customer's operational location. Runner Telematics support is also enhanced with more complete features.