It is undeniable that the motorcycle market has been crushed by the presence of a scooter. Even so, the manufacturer did not completely abandon this legendary market. Motorbike users are still considered quite a lot thanks to the variety of convenience and efficiency offered. The latest, PT Astra Honda Motor (AHM) refreshes the appearance of the Honda Supra X 125. Simple, by offering new colors and stripes. But it still provides fresh air for those who are looking for the Supra X 125. The refresh is also claimed to be sporty, adjusting to the latest trends for motorbike lovers in Indonesia.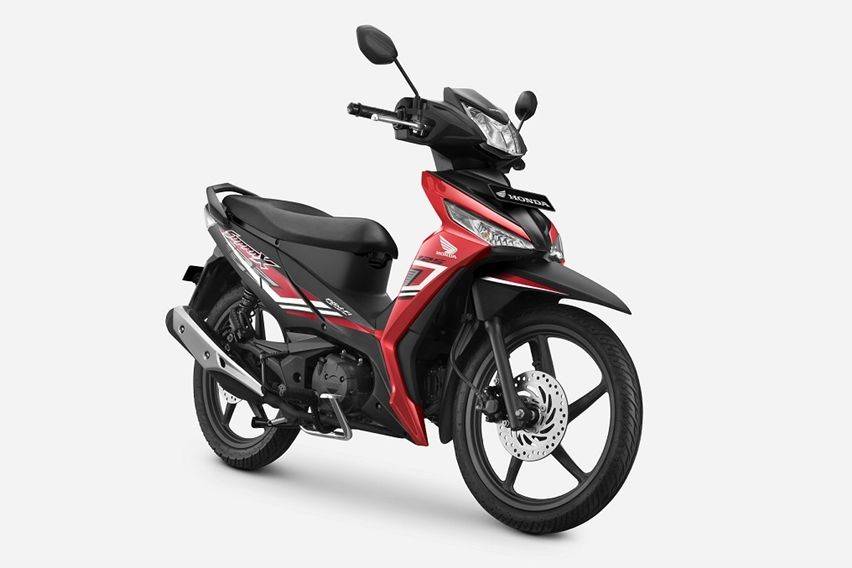 Marketing Director of AHM Thomas Wijaya said that the Honda Supra X 125 has long been the best choice for motorcycle lovers in Indonesia. As an appreciation to its fans, AHM presents the latest refreshment that can increase the pleasure of driving.

"We hope that the latest color and stripe offerings that complement the toughness of the Honda Supra X 125 engine can become a mainstay motorcycle for its users in accompanying daily activities," said Thomas in an official statement, Friday (4/3/2022).

Honda Supra X type cast wheel (CW) or commonly called racing rim now comes with a new color choice of Golden Matte Black. This variant combines a black color wrapped with gold stripes on a slim and sporty body design. Then give the impression of luxury for its users. The color combination is now more complete with the presence of a sporty-style stripe design through the embedding of sharp and minimalist graphics combined with the color of the motorcycle body.
In addition to the Golden Matte Black color, the Honda Supra X 125 CW also comes with a choice of Energetic Red color. The racing rim version is priced at Rp. 19.635 million on the road in DKI Jakarta. While the SW type comes in Quantum Black color. It is marketed at a price of IDR 18,555 million on the road in DKI Jakarta.

The legendary Supra X 125 motorcycle still uses a 125 cc 4 stroke SOHC engine accompanied by PGM-FI technology. This technology is capable of producing more efficient fuel consumption up to 57.2 km per liter based on the company's internal testing claims.
Some other features are the presence of a dual keen winker and a position light equipped with stylish reflector lines, sharp appearance on the taillights with LEDs, speedometer display, odometer, malfunction indicator lamp and a more modern fuel indicator. Supra X 125 comes with prioritizing rider comfort through an ergonomic and easy to control riding position.

The excellent features of this moped include a magnetic ignition key that is used as a seat opener, a functional item hanger with safety, and a socket for charging mobile phones during long trips. The braking system is equipped with discs at the front and rear