The government has begun to aggressively control commercial vehicles that are overloaded or ODOL (Over Load Over Dimension). In line with this policy, PT Goodyear Indonesia Tbk launched its newest product, the S501 LTR (light truck radial) type tire which targets the 3/4 truck segment today.
The launch of the LTR S501 tire was carried out virtually and was attended by Iman Santoso, Commercial Director of Goodyear Indonesia, Andry Wahyu, Central Area Manager of Goodyear Indonesia, Nova Siregar, Commercial Product Manager of Goodyear Indonesia and Wicaksono Soebroto, Head of Communications of Goodyear Indonesia.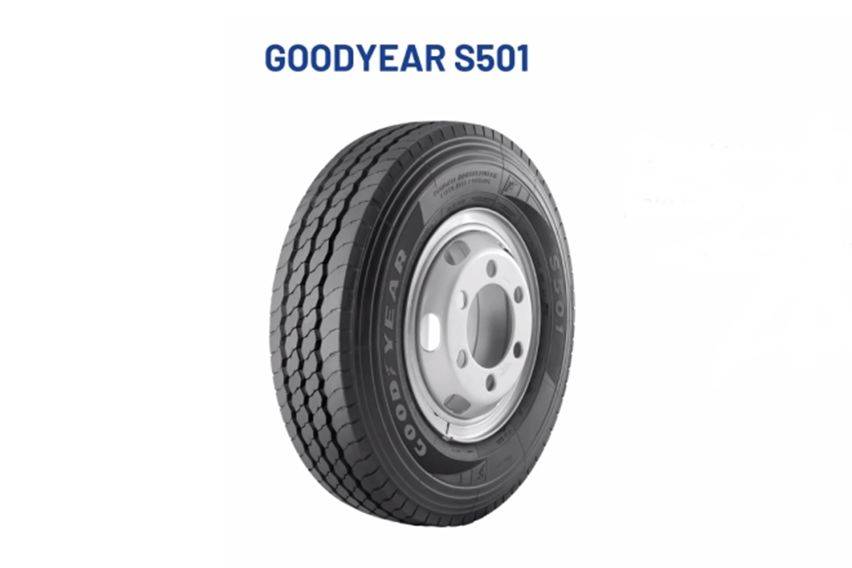 Furthermore, Iman said, "Goodyear Indonesia responded quickly to the challenges of radialization in the logistics and transportation industry, where we see at least in the next five years radial tires will shift the use of bias tires with a ratio of 60:40. The launch of the Goodyear S501 is our comprehensive step in applying new technology to radial truck tires."
According to Goodyear, the S501 is designed with Goodyear's cutting-edge technology. The design of the 4-rib tread pattern and deep tread thickness play an important role in producing optimal mileage, making the Goodyear S501 very suitable for use with loads comparable to longer mileage in Indonesia.

In the question and answer session, although it is prepared for commercial vehicles that follow the load rules set by the government, Iman said that the Goodyear S501 tires have been tested under conditions of overloaded vehicles.
Each tire has a load index. Only many do not follow the recommended specifications. We still recommend that these tires be used for standard loads, but we are testing and preparing these tires to be able to be used for overloading," said Iman.
Given that truck operators in Indonesia are often naughty and carry vehicles with excess loads, how much extra weight can the S501 tires tolerate? "According to regulations, there should be no tolerance but we have tested this tire with a load greater than 50 percent. In fact, we have also tested it with an 80 percent overload load. The results are still holding up and producing a competitive performance," said Iman.

Iman also reminded operators to follow the education they often convey. "There are many that we recommend. We even made a special training for tire maintenance. But briefly, some of them are, the load must be in accordance with the specifications, maintaining the wind pressure according to the recommendations. There are many others, such as having to rotate, and so on," Iman gave tips on tire care to achieve optimal mileage and service life.

Through the presence of this new Goodyear product, sales are expected to increase compared to last year. "For our target, we can't say it yet. But this year we are quite aggressive and are expected to increase sales 3 times from last year's sales. Next year is expected to increase again 1.5 times to 2 times the sales this year, "he explained again.
So what is the price of Goodyear's newest product in Indonesia? Nova Siregar, Goodyear Indonesia's Commercial Product Manager answered. "The segment targeted by Light Truck Radial or 3/4 trucks usually uses tires measuring Ring 15 to Ring 16, which is the largest market segment in commercial vehicles. Its market share is 60 percent to 70 percent. We offer quite competitive prices. For the 7.50 R16 size, it is sold at a price of Rp. 2 million to Rp. 2.5 million per set," said Nova.

Goodyear S501 tires are available in two sizes, namely 7.50R16 14PR and 8.25R16 14PR. These tires are currently manufactured at the Goodyear factory in China. Even so, this tire was developed specifically for the Indonesian market. But Goodyear also does not deny that these tires will also be marketed in other countries such as Southeast Asian countries for example.