Hyundai plans to bring the Ioniq 5 to Indonesia this year. Estimates of the presence of the latest electric car are increasingly being heard with various information on social media. Previously, the Korean manufacturer planned to bring the Ioniq 5 in the first quarter of 2022. The presence of this advanced electric was also seen during a media visit to the Hyundai factory in Cikarang some time ago.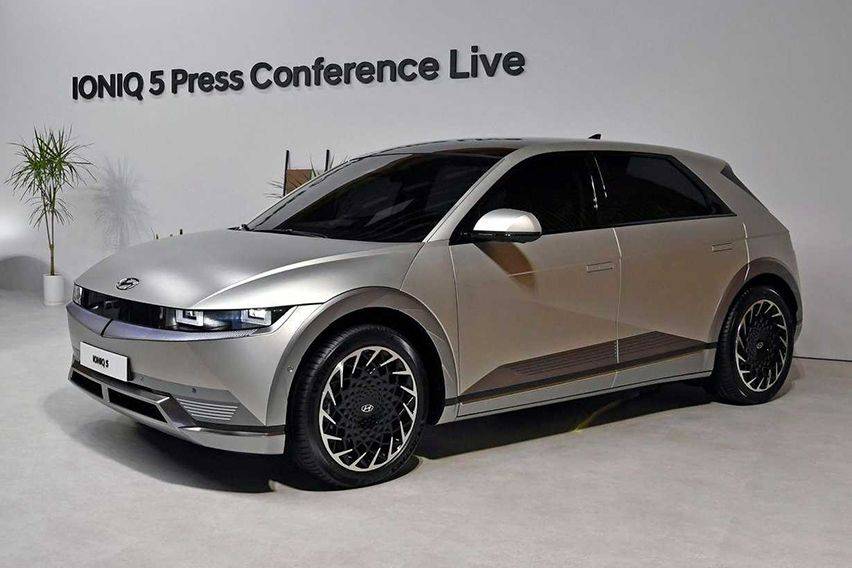 we tried to find information about the planned presence of the Ioniq 5 at several Hyundai salespeople in Jabodetabek. A number of salespeople have already opened orders for the futuristic car. "The pivot has been opened because many have asked. The booking fee is also quite cheap, only Rp. 5 million," said one Hyundai salesperson, Friday (4/3/2022).

Another Hyundai salesperson revealed the possibility that this electric car will arrive in late March or early April. It is possible that Ioniq 5 will be present at the automotive exhibition which will also be held at a similar time in the month. Other info, the Ioniq 5 is estimated to be priced at around IDR 700 million. This price is close to Hyundai's EV products that have been marketed, namely the Ioniq EV and Kona Electric.
In addition, based on information from the DKI Jakarta BPD website regarding information on the 2022 NJKB, Ioniq 5 has been registered with two variants. The first is the 2WD version which has an NJKB value of Rp.450 million and the AWD with an NJKB amount of Rp.473 million. The amount of the NJKB is still smaller than the Kona 2.0 EV 4x2 AT which is listed at IDR 488 million
For comparison, currently Kona Electric is offered at a price of around Rp. 674.8 million for DKI Jakarta. The Ioniq model is offered in two variants, namely the Prime EV with a tag of Rp. 637 million and the Signature EV variant at Rp. 677 million.

The appearance of the Ioniq 5 has been shown several times on various occasions, such as exhibitions of electric vehicles. The silhouette is futuristic with sharp lines and a bit of a boxy impression to show the sporty side of this electric car. The front view carries the Parametric Pixel design which is its identity with the addition of iconic LED lights. This design continues at the rear with the appearance of a rectangular LED stop lamp. The side view emphasizes the sporty look with a sloping C pillar.
The interior side further emphasizes the futuristic impression with the presence of a panoramic roof which Hyundai calls a vision roof because it uses one glass panel without support on the roof. The dashboard looks simple but still looks like a premium product, Hyundai calls it a magnetic dashboard. Drivers will find a 12.25-inch touch screen head unit and a digital meter cluster of the same size, making the large screen display a concern on the dashboard of this car.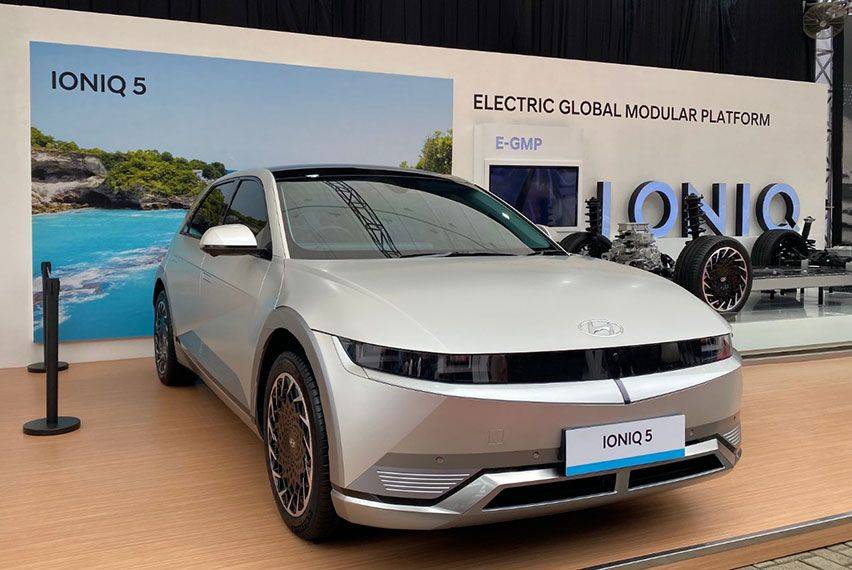 Regarding the power source, Ioniq in Korea is offered with two choices of battery sizes, namely standard and long range batteries. The standard model uses a 58 kWh battery with a voltage of 800 V. This battery can charge from 10 percent to 80 percent in 18 minutes at a 350 kW DC charging station. Charging for 5 minutes will increase the distance traveled by 88 kilometers. If it is charged at a charging station with 50 Kw of power, the charging time from 10 percent to 80 percent becomes about 43 minutes 30 seconds and charging for 5 minutes will increase the distance traveled by 27 kilometers.

The long range battery model uses a 72.6 kWh battery with a voltage of 800 V which is claimed to have a mileage of 481 kilometers. Charging at a 350 kW DC station will take 18 minutes for a battery condition of 10 percent to 80 percent and a 5 minute charge will increase the distance traveled by 111 kilometers. For a charging station with a power of 50 kW DC, it takes one hour for a battery condition of 10 percent to 80 percent.
People seem to be impatient to experience this pure electric vehicle product made in Indonesia. Hyundai realizes an investment worth 1.55 billion US dollars until 2030 by building a factory that produces Creta and Ioniq 5 units. This plant will serve domestic demand as well as for exports.