PT Mitsubishi Krama Yudha Tiga Berlian (KTB) has officially entered the era of Euro 4-engined commercial vehicles. They released 29 direct truck variants, the details of which are 15 variants for the Canter (Colt Diesel update) and 14 variants for the Fighter X.
The transition from the Euro 2 diesel engine to the Euro 4 cannot be separated from government policies that will take effect in April 2022. Now with the use of this engine and technology, it is claimed that it can reduce levels of NOx (Nitrogen Oxide) emissions so that vehicle exhaust emissions are more environmentally friendly.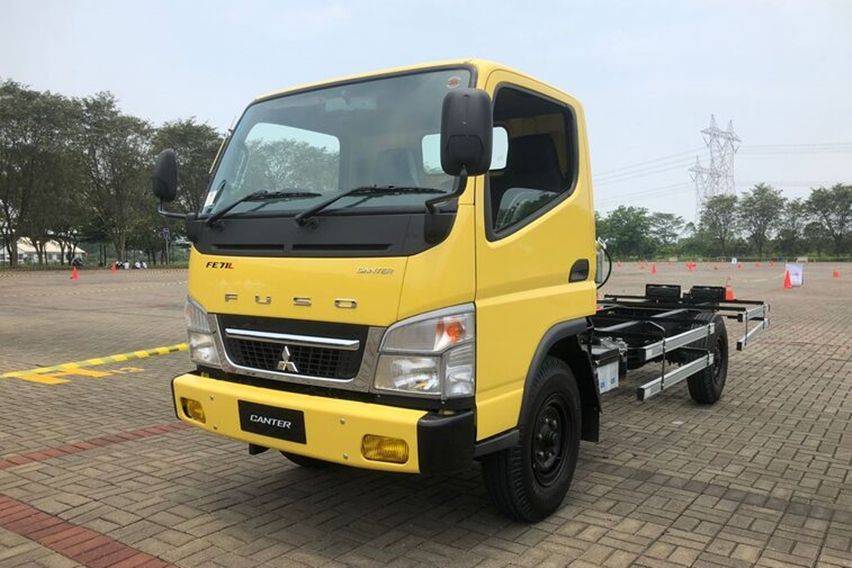 This change in emission standards certainly changes the habits of truck drivers who generally use diesel cetane number 42 with a maximum sulfur of 2,500 PPM (Bio Solar) to switch to diesel with better specifications. If forced, engine performance will be reduced to the possibility of damage to engine components in the long term.
As explained by the Vice President Sales & Marketing of PT KTB Aji Jaya, Mitsubishi Fuso Canter and Fighter X which pocket the Euro 4 standard must be filled with diesel fuel with a cetane number 51 specification with a maximum sulfur level of 50 PPM.
"With Euro 4 technology, the recommended fuel to maximize engine performance is fuel that has a maximum sulfur content of or less than 50 PPM and a minimum cetane number of 51," he said at the Mitsubishi Fuso test drive in the BSD area, South Tangerang, Friday. (25/3).

However, Aji revealed that the Fuso Euro 4 can drink diesel with specifications below that. However, with a note that it has a cetane number that is close to that, in the market the options are Shell V-Power Diesel (CN 51/10 PPM), Pertamina Dex (CN 53/300 PPM), or Pertamina Dexlite (CN 51/1,200 PPM).
"So it really fits or is close to the Euro 4 specifications, in terms of the cetane number the most suitable," said Aji.
Consequences of Not Using Solar According to Recommendations

On the same occasion, the Sales and Marketing Director of PT KTB Duljatmono also mentioned the warranty for vehicles that do not comply with using Euro 4 diesel.

"If you use Euro 4 fuel, the guarantee applies. But if you use non-Euro 4 (diesel) we will see case by case. The problem is what kind of situation we don't know they are forced to use Euro 2 (diesel) because there is no supply or on purpose, " said Duljatmono.

He continued, basically the fuel tank components have clearly written recommendations for the use of good diesel for the Euro 4 engine in the Mitsubishi Fuso. If you intentionally use Euro 2 diesel, it is implied by Duljatmono that the damage will be difficult for KTB to guarantee.
"In the tank, we have written to use Euro 4 CN 51 fuel with 50 PPM sulfur. If we use the other one intentionally, then on the basis we will see what kind of case by case is in the field and we need to investigate," he concluded.