Astra Daihatsu Motor (ADM) announced the recall campaign for a number of its products. Most crowded for Rocky products.
Regarding the problem with the apron or the front shock absorber holder which is considered to be poorly welded. One of the customers has already been affected and made a complaint. For further prevention, and as a form of commitment, ADM conducted a recall for Rocky.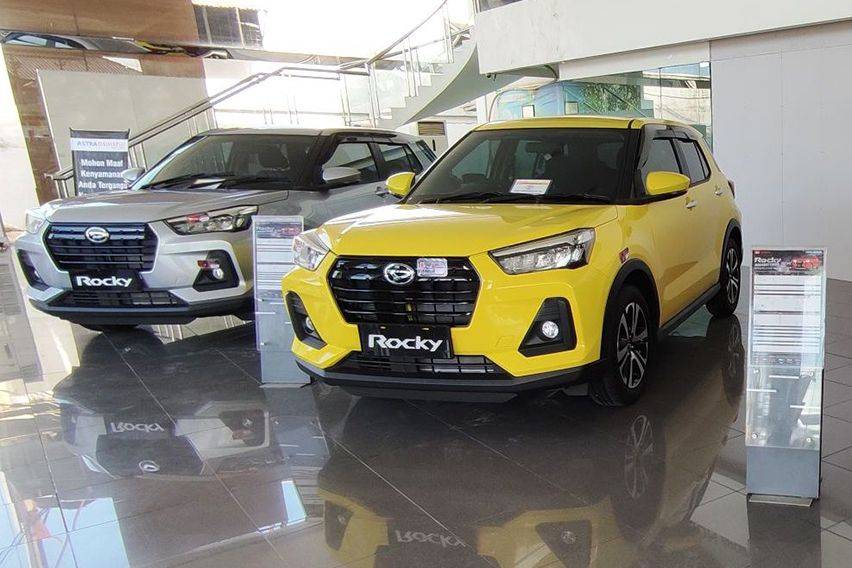 There were 9,378 Daihatsu Rocky units that had to be re-checked and additional welds were added for problem areas. The unit in question, release or production period 28 April - 7 October 2021.
Meanwhile, the cause, as mentioned, is the welding part which is considered inaccurate, so it has the potential to be weak against hard shocks and detached. As a result, starting from the sound, until the worst is difficult to control.

"There is a potential for detachment of the front shock absorber holder due to the inaccurate position of the welding point. The location of the shock absorber holder is at the rear of the engine room, on the left and right. There are two plates above and below, because the welding point is not correct, there is the potential for it to come off, "said Bambang Supriyadi, Executive Coordinator of the Technical Service Division of PT ADM in a virtual media meeting (11/3).
Bambang added that even though there was only one complaint report, ADM decided to do a recall. To then strengthen the weld by adding points. A total of 11 new welding points will be provided, so a total of 25 welding points in the area guarantees robustness.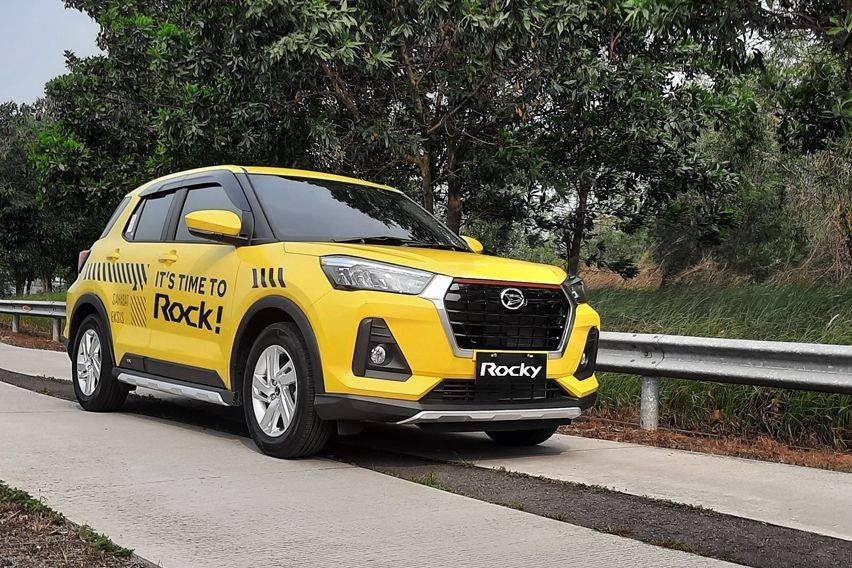 Daihatsu Rocky 1.2L
According to PT ADM Marketing Director Amelia Tjandra, this is not a manufacturing defect or a design error. However, it is more about human error, because the apron part is manually welded by human labor. Not with robotic power like some other parts of the car.

"Welding of this part is done by humans. If other points are used by robots, this part cannot. So it must be done by humans. The design has given points for welding, there are 14 points. If it is correct, basically there will be no complaints. But because this is done by humans, there are some things that are not right. So there is the potential for sound when it hits a hole or the most dangerous thing is it comes off, "said Amelia.

"We have analyzed to ensure that the position of the apron is stronger, by adding 11 welding points, so 25 points. We have done simulations, with the addition of these points the problem will be solved and there is no potential danger. I emphasize again, this is not a product defect. , not at all," Amelia added.
Recall Other Daihatsu Products

Besides Rocky, Daihatsu also made calls for GranMax and Luxio products to official workshops. This recall is related to problems with the engine ECU, with unstable RPM phenomena, engine knocking and engine performance stuttering to death. A total of 11,734 GranMax and Luxio units were affected, namely the production period from September 9, 2021 to January 21, 2022.

Bambang said that the reason is related to the shortage of semiconductor chips. Forcing the ADM to do a multi source chip or IC in the engine computer. Then it has an impact on the program at ECU.
For consumers who have a unit included in the recall list, it is recommended to bring their car to an official Daihatsu repair shop. As with most recalls, inspection and handling doesn't cost you a penny. Meanwhile, it is estimated that it takes 10 working hours to add welding points to the Daihatsu Rocky front shock absorber mount. While the GranMax and Luxio ECU reprogramming only takes 15 minutes.

To be sure, you can check on the official website www.daihatsu.co.id/recall and enter the vehicle frame number. You can also contact Daihatsu Access at 1500898. A total of 162 official Daihatsu workshops throughout Indonesia are ready to handle problems with Rocky, GranMax and Luxio.

"Even though there was only one complaint (Rocky), we as a manufacturer that also exports brands globally are responsible for quality. We continue to do our commitment to quality. We consider the recall part of our image that prioritizes quality. We believe in good intentions to recall will get a positive appreciation. Because recall is a normal thing. All brands in this world have carried out recalls, to show commitment to quality," Amelia concluded.