Car maintenance is one of the important concerns of car owners. Current conditions with rainy weather and various uncertain road conditions make traveling requires an important capital, namely a trouble-free vehicle.
Not only a matter of exterior appearance and interior cleanliness but also related to vehicle systems.
According to Rifat Sungkar, Mitsubishi Indonesia's Brand Ambassador, one part that must receive attention is the electrical or electrical part of the vehicle. Although invisible, vehicle electricity is an important part of car performance.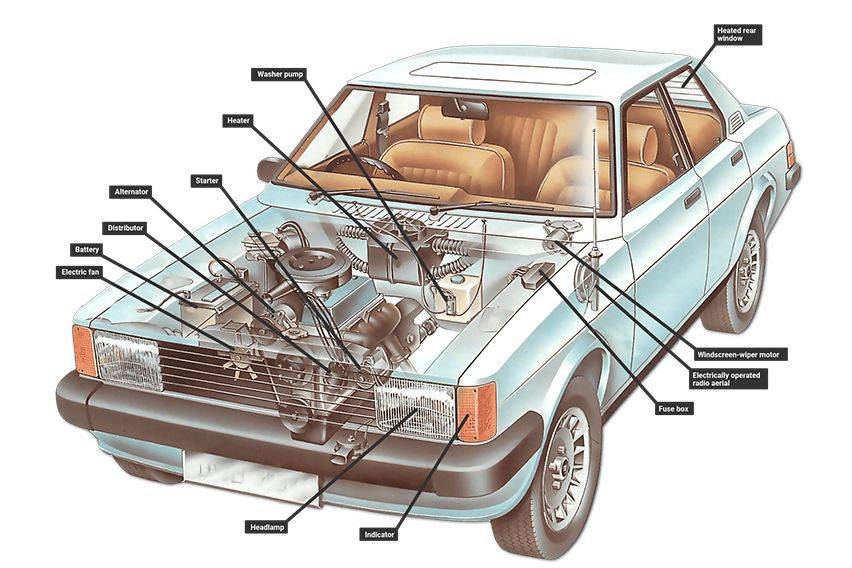 Understand the Electrical System to Maintain Your Vehicle


"We may often think that a car is electrical, only lights and batteries. In fact, in vehicles, there are four electrical criteria. First, exterior, interior, engine and vehicle safety systems," said Rifat through a virtual conference held by Mitsubishi, Tuesday (14/14/2020). 12/2021).
Rifat provides a brief explanation of each of these electricals. There are two main electrical systems, namely the body harness and the engine harness. Body harness relates to electricity, lights, power steering and sound system. The engine harness relates to the drive that regulates the engine and gearbox. This system is related to the ECU aka the brain of the car.

For interior electrical, used on the inside of the car is part of the body harness. Rifat said that disturbances often occur here because vehicle owners usually make modifications to the audio, add accessories, add chargers and inverters.
"If the electrical engine is in the engine harness category. I recommend that this section please don't be modified because the engine harness system greatly affects vehicle performance. For example, changing the unichip to increase power. I don't recommend it because the control unit manufacturer is in standard conditions to get power and fuel consumption the most optimal," said Rifat.

Fourth is the electrical security system. This relates to its work with the electrical engine. This electrical system is to increase safety and comfort during vehicle use. For example, for active and passive safety on vehicles. Includes hill start assist, electric stability control and cruise control.
During this rainy season, the electrical system can be the most at risk. It needs attention because electrical disturbances such as internal injuries, on the outside it looks good but inside it turns out to be damaged," said Rifat.

Rifat also alluded to the car caught fire due to modifications. According to him, there are several cases that need to be considered because the causes of burning can be different. For example, a car with a front engine is usually when one or two times it passes through a puddle. Damage to the electrical system is not detected and water becomes a hidden danger to electricity because not all cars are ready for this water problem.
Rear-engined cars that are usually found in supercars are different again because of the cause of the fire. Usually because the engine is close to the exhaust, the exhaust overheats and burns the bumper which triggers a fire. So the causes of fires are quite a lot.

"Essentially, if you want to modify electricity, you must understand the risks and what is the purpose of modifying it. For example, for friends who like offroad, he knows that modifying requires a large amount of electricity in the vehicle, so using a large alternator to turn on various additional accessories for outdoor use. inverters are usually used in cars. There is a limit to the inverter that can be used, if you install a large inverter, you want to make heavy modifications. So there is an aspect ratio that must be calculated, "said Rifat.