Mazda will soon present the latest model of the CX-5 as an opener for 2022. Its presence will start from Japan. Mazda certainly does not want the CX-5, which is famous for its premium nuances and rich in safety features, to be attacked by its rivals in the market, such as the Honda CR-V and Hyundai Tucson.
Interesting to see the refreshment displayed by this Hiroshima-based manufacturer.
Previously we tried to refresh a little. The SUV model is indeed one of Mazda's strengths. They have Mazda Tribute (2000-2011) or CX-7 (2006-2012). However, it must be admitted that the CX-5 is one of the models that has played an important role in the revival of the Mazda brand for almost a decade. Since the birth of the Kodo design style and SkyActiv technology, the Mazda CX-5 has become a selling model everywhere.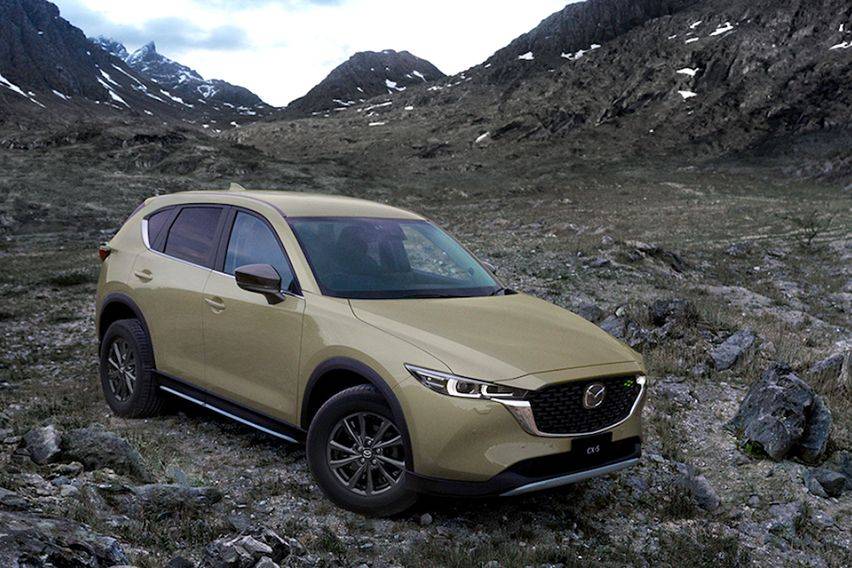 Mazda CX-5


In Indonesia, the last time this five-passenger SUV underwent an update was last year. Mazda made improvements in terms of completeness of features for the CX-5 to make it more assertive and premium. This change follows a major facelift that was presented in 2017, after having a facelift also in 2015.
Well, the 2022 Mazda CX-5 will experience a change to be a little more aggressive and more luxurious. On the front fascia, the headlight graphics change with a dual L-shaped LED DRL, which looks like a BMW at a glance. The grille has also changed, accentuating fixed horizontal points with a 3-dimensional impression, and maintaining a thick chrome frame.

Complementing the exterior changes, there is a thick silver garnish on the front lim bumper or skid plate, as well as on the side skirts and rear bumper. The taillight graphics also feature dual L LEDs like the headlight DRLs. This new look makes the CX-5's minimalistic changes feel classy but still provides a significant visual effect. What is clear is that the Kodo design language remains its main characteristic.
The interior will not change much in the 2022 edition. Mazda is only playing with small visual touches for the CX-5's cabin, when referring to models already circulating in Japan. The seat covers will have more dynamic and attractive accents and patterns, as well as the bezels on the AC vents. There will likely be upgrades to the MZD Connect infotainment system and instrument cluster like the Mazda 7th Gen model.
From a technical point of view, not much has changed. But there is an improvement from the suspension package that is reset. This new setting was developed so that the driver does not get tired quickly with the slamming and damping of the new CX-5 suspension. Then in the luggage room, there is a slight redesign so that access to loading and unloading goods is easier.

This year, the CX-5 will enter the age of 10 years, even since its debut in 2012. The CX-5 is also the first Mazda model to be produced using Kodo Design. Throughout its career, the CX-5 has become Mazda's best-selling model by contributing 29 percent of global sales in 2020. Various prestigious awards have been received by this SUV since it was first released.

Reportedly, Mazda is ready to bring the 2022 edition of the CX-5 to Southeast Asia, with Indonesia and Malaysia named as the first countries. That way, it means that the SUV segment inhabited by the CX-5 must be ready to increase its level of resistance