Michael Vetter has officially become Managing Director at Eurokars Artha Utama, which oversees the German brand, Porsche.
In fact, this 53-year-old man has been effectively working in Indonesia since January 2022. Having a lot of experience and extensive knowledge at all levels of distribution, he is ready to oversee all business operations and strengthen the Porsche brand in the Indonesian market.
His name can be said to be familiar in the automotive world, especially Porsche. Vetter has long experience with car brands from Germany. His achievements also continue to grow and much of his career has been spent developing business in the Asia Pacific region.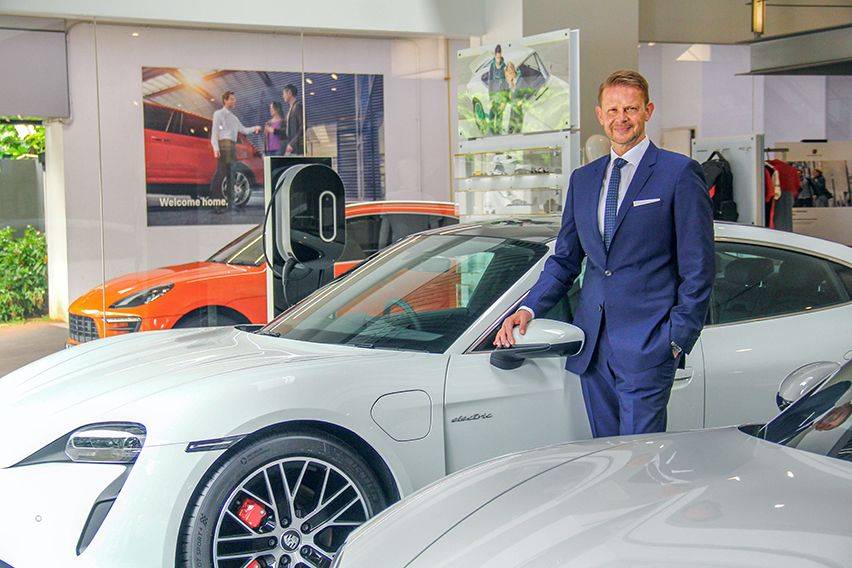 Porsche Indonesia's New Boss, Michael Vetter


Before serving as Managing Director at Eurokars, it turned out that being able to work in a car company and owning a vehicle, especially a Porsche, was one of his dreams since childhood. He told this during the Virtual Media Gathering Exclusive on Thursday (17/1).
"If I may tell you a little, the Porsche has been my dream car since I was little. I am the son of parents who live simply. One day I dreamed of working and driving a Porsche. For the sake of realizing that dream, I tried and studied diligently. Finally that dream came true after graduating from university and joining Porsche. From there I got a 911 car. Even though it is not a personal car, I am very happy and at least I can sit in the seat of my dream car, "he explained.
Just like employees in general. His career started from the bottom and has a long history. Starting from graduating from college and then getting a job offer from Porsche AG in Germany. Holding a Master of Business Administration degree, he was immediately given responsibility for retail marketing for Porsche dealers. The man who graduated from the Technische Hochschule Mittelhessen also manages about 40 dealers in Germany.

After working in a coveted company, Vetter then had another dream, namely to work abroad. And it turns out that the marketing field that he is engaged in is able to take him across the European continent to the Asia Pacific region.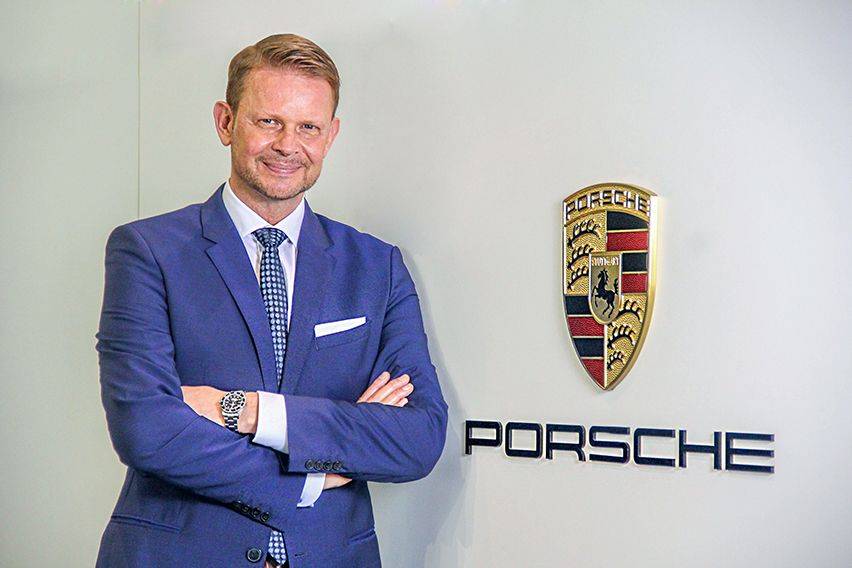 Porsche Indonesia's New Boss, Michael Vetter
At that time my boss asked, are you interested in working in an area other than here? Yes I answered. My efforts have paid off again. And actually Asia is not part of the dream, because I've never been there. But because I like challenges, I immediately accepted the offer and became Area Manager Sales & Marketing for Asia Pacific Porsche AG on January 1, 2000," he admits.
According to him, it was a very extraordinary day and he can never forget. His first trip to Asia started from Singapore, then Korea and then Taiwan. In 2001 Porsche opened a regional office in Singapore and he was part of the startup team there by becoming Regional Manager Sales & Business Development for Porsche Asia Pacific Pte Ltd. His job is to maintain the quality of marketing in 13 countries including Indonesia.
"Because I have a long history with reports in the Asian region, I ended up staying in Singapore until 2005. Actually I was part of the team that at that time chose importers for Indonesia. So from the start, we have been involved with the Indonesian market in this business," he said.

But another group picked him up in 2005 and was appointed President of Stuttgart Sports Cars Ltd. - Korean Porsche Importer. There he helped grow the business and started from a very small team. It consists of 20 people who can only sell about 10 cars per month. From one showroom to a small workshop, we developed a joint master plan and set a vision to sell 1,000 units five years later. And no one really believed it then.
"Actually we are almost there, but because of the financial crisis in 2008-2009, I think we have been back for about a year. But I remember in 2009 when the Panamera was launched we sold about 700 units. So we have passed the financial crisis. During eight years leading Stuttgart Sports Cars Ltd as an Exclusive Independent Porsche Importer and Distributor in South Korea, sales increased from 130 units in 2005 to 2,100 units in 2013. From 1 dealer to 7 dealers, and from 23 to 300 employees.
"Effort never betrays results" is what happened to a man who likes cycling. In January 2014 he was promoted to President & CEO Stuttgart Sports Cars Ltd as Porsche Retail Group Korea. From there he was entrusted to manage the largest authorized Porsche Dealer group in South Korea with 6 Exclusive Porsche Centers located in Seoul (2), Busan, Incheon and Bundang (2).
Nearly 10 years of experience setting up a national company, he was finally awarded as Chief Executive Officer at Precision Cars (Cambodia) Limited in March 2015. His main business returned to the way it was when he was first in Korea, becoming an Exclusive Porsche Importer & Distributor.

Due to his expertise in sales, networking and product development, in 2018 the group again asked him to help grow AMG's business in China. There he was in charge of 37 AMG dealers. Plus two independent AMG dealerships opened under his supervision at that time.
Then in 2019 the German-born man decided it was time to spend time with his family. Finally he returned home and lived again in Berlin. "I moved back to Berlin only about three weeks before the coronavirus pandemic was announced," he said.

"Actually, I was lucky enough to be in Berlin with my family. But apparently that's not the case in business terms. It was a very difficult time to pass and it had a global impact, so the effects of the pandemic are still being felt today."
Actually during his 2 or two years in Germany, he kept in touch with friends in Asia. Finally he was offered the opportunity to join as Managing Director at Eurokars. Michael Vetter is responsible for overseeing all business operations and strengthening the Porsche brand in the Indonesian market.

"I am very happy and honored to be here. I miss being in Southeast Asia. I was also happy when Eurokars proposed to me to join and help him grow his business here."
Vetter said that leading the Porsche business in Indonesia even during the pandemic was a dream come true. He believes that Indonesia has a huge market potential for Porsche. "Our focus is clear, namely to expand our sales and service network nationally and become the number one importer and dealer of luxury sports cars in Indonesia," he said.

As is well known, Porsche Indonesia last year introduced the Porsche Taycan in February 2021 and the Taycan Cross Turismo in October 2021. The two electric vehicles from Porsche have indeed become a mainstay for Porsche in the electrification era as well as adding to the complete line of Porsche products in Indonesia.
Michael Vetter Just Like Jackie Chan

From a fairly long career, there is an interesting side that he got while in South Korea. Michael Vetter, who at that time served as CEO of Stuttgart Sports Cars, the official Porsche dealer in Korea, was named an honorary citizen of Seoul.

Since joining Stuttgart Sports Cars in 2005, Vetter has gained recognition for contributing greatly to the growth of the German sports car brand and the nation's driving culture as a whole.

Seoul's honorary citizens are a means of the Seoul metropolitan government to give appreciation to foreigners who have contributed to the city's development. The award is given annually to 10 foreign nationals who have lived in South Korea for three years.

Apart from being a means to build friendly partnerships with foreign countries, it is also given to heads of state and diplomatic envoys who travel to Korea. The program has granted citizenship by selecting beneficiaries every year since 1958.
His status is the same as that obtained by action actor from Hong Kong, Jackie Chan (1999). Likewise with Guus Hiddink, the coach of the Korean national football team (national team) until he became a semi-finalist for the 2002 World Cup. Then there is Christopher Hill, the former US Ambassador to Korea (2005).