Hyundai Palisade is approaching the first facelift phase. Indeed for the Indonesian market, this model is still relatively new because it has just been launched in December 2020.
But in his home country, South Korea, it has been circulating since 2018. Rumors surfaced in the middle of last year. Then the test unit was caught on camera even though it was still covered in thick guises.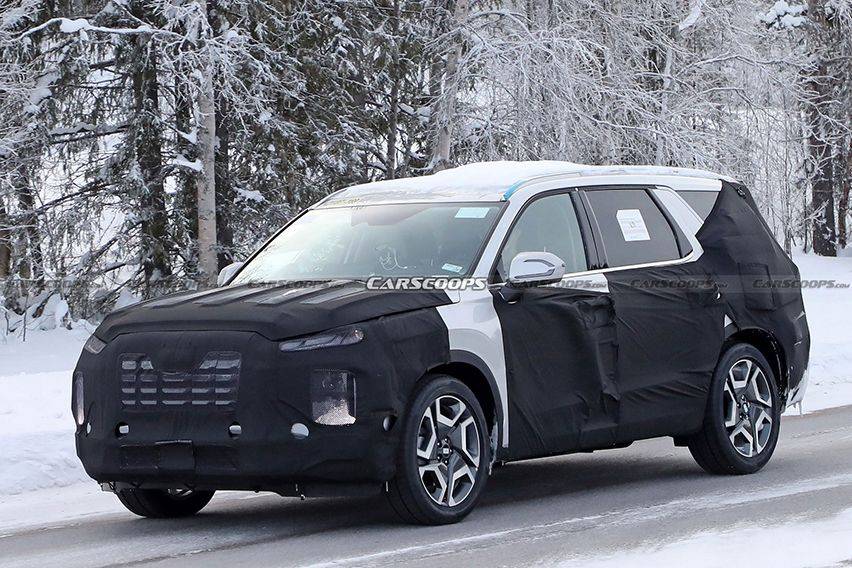 Hyundai Palisade

Some spy shot photos circulated, Palisade facelift is being tested on snowy streets. Still in a thick blanket covering the part that is experiencing a new touch. If referring to the closed area, it is likely to get changes in the lights, grille and bumper. Do not rule out the possibility of using similar façade designs such as tucson facelift and Santa Cruz. Like any rendering image ever circulated.

Look at the pattern of lights like there is no change. Most likely there is a robbery of the grille design. Referring to tucson, the large grille design is made like one area alongside an LED headlamp. From the same side, the new camouflage cloth closes the stern area again. It is believed to have been redesigned from the shape of the lamp or bumper.
The paparazzi didn't get any photos of the interior. Speculation of changes can be researched from afar through clear window glass. Look at the new dashboard design and steering wheel circumference. It is likely that New Palisade also adopted a new digital instrument panel.

Palisade has 3 engine options for different markets. In its home country there is a choice of 3.5-liter V6 gasoline engine powered by 277 PS and 335 Nm of torque. Then there is also a larger capacity, 3.8-liter producing 295 PS and maximum torque of 355. Plus the 2.2-liter CRDi turbodiesel engine powered by 200 PS and 441 Nm as available in Indonesia. All combined 8-speed automatic transmission with shift-by-wire (SBW) operation. It is not a lever, but a button that is very easy to use.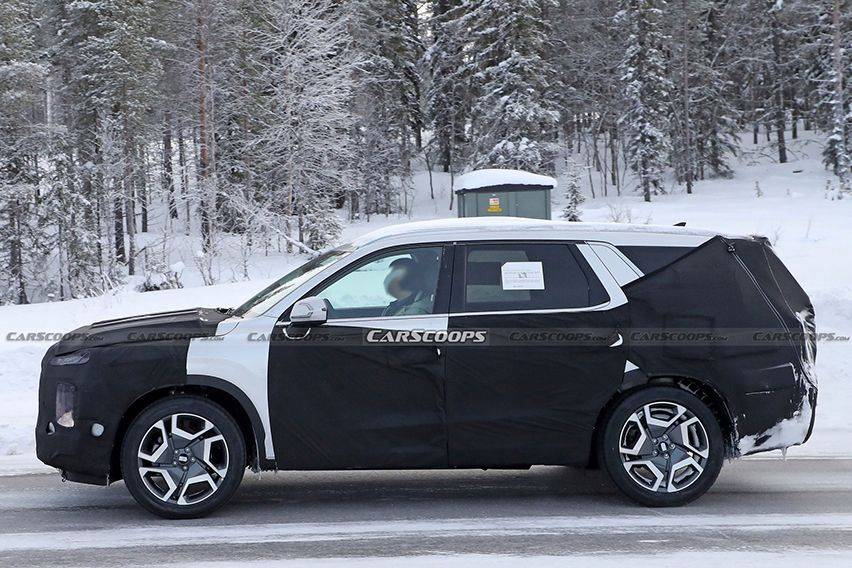 Hyundai Palisade
The completeness of the safety features is very adequate. The model now alone pockets the highest 5-Star rating from the National Highway Traffic Safety Administration (NHTSA) 2020 and The Insurance Institute for Highway Safety (IIHS) 2020 in the United States. If dissected equipped with 6 airbags, active features Blind-Spot Collision Warning (BCW), Rear Cross-Traffic Collision Warning (RCCW), Safe Exit Assist (SEA) to Rear Occupant Alert (ROA). It is expected that there will be the addition of new safety features and infotainment systems such as the Genesis GV80 or Grandeur.
In Indonesia, Hyundai Palisade has 3 variants: Prime, Signature and Signature AWD. The price offered now starts from Rp 788 million (Prime), Rp 899 million (Signature) and Rp 1.04 billion (Signature AWD).